The Fall season is in full swing which means it's time for a slight edit to your daily activities. Sure the beach barbeques may be officially on hiatus until next year, but that means more time for other things… more Fall things!
For ideas on how to spend your crisp Fall days, check out these fun Fall activities that our editors have styled to match.
There's no better way to spend a drizzly Fall day then by cracking open that book that you've been neglecting since Summer began. Stay cozy and comfortable with a pair of semi-rimless Kam Dhillon 3034 Brown glasses that feature adjustable nose pads and smooth acetate arms that glow with the rich colours of Fall.
Take in the crisp Fall air by moseying around town on two wheels instead of four. Whether rolling by your favourite shops or tackling your daily errands, stay on trend with a vintage-inspired Fall style such as these Retro-Wingtip Ray-Ban 5255 5076 Brown Blue glasses that come in a brown acetate with a translucent blue interior.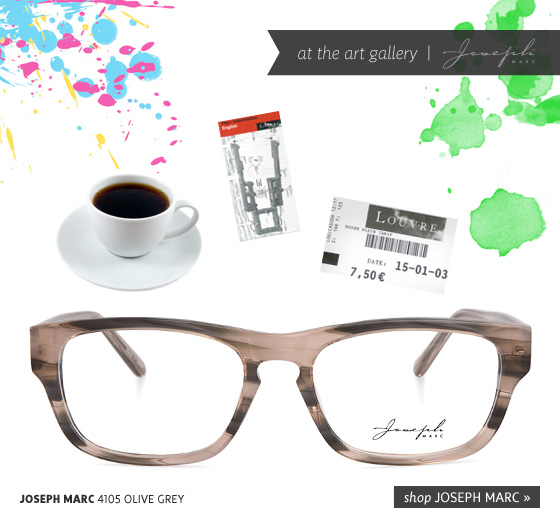 If mother nature isn't being too friendly, why not take control of your environment by heading indoors to the local art gallery? A bold frame featuring a key hole nose bridge and striking striated pattern, such as these Joseph Marc 4105 Olive Grey glasses, is the ideal Fall style for channeling any pent up creative energy.
Fall leaves hold a beautiful punch of colour, but unfortunately can also act as quite the lawn pest. Now is the perfect opportunity to slip on those rain boots, grab that rake and head outdoors for a little gardening TLC. For the perfect pair of glasses to finish off this Fall style, try Evergreen 6007 Grn Crystal glasses which are made from 95% recycled material!
As soon as that sliver of sun starts shining down, take advantage by hitting up your local market for some much needed fresh produce. Before you head out the door, accessorize your Fall style with a pair of glasses that feature unique math symbol accents such as these Derek Cardigan 7011 Brown Tortoiseshell glasses in a rich tortoiseshell print.