With Tina Fey and Amy Poehler hosting this year's Golden Globes, the 70th annual award show was sure to be a night filled with blushing faces and infectious laughs.
As always the gowns from the evening stunned viewers from vibrant red and daring black, to a variety of eye catching hues such as soft blushes and bright florals. It was also noted that some of our most beloved glasses wearers opted for contact lenses at this year's Golden Globes.
Known as a true glasses icon, Tina Fey is rarely seen without her beloved specs. At this year's Golden Globes, both Tina and her co-host Amy Poehler switched things up by wearing contact lenses while running the show.
Jennifer Lawrence, who won Best Actress at this year's Golden Globes, thought it best to wear contact lenses with her vibrant coral gown designed by Dior Haute Couture. When out of the spotlight, Jennifer has been seen wearing classic rectangular glasses.
Though she's worn glasses at previous award shows, Emily Blunt opted for a more streamlined look at the 70th Annual Golden Globes by wearing contact lenses with her Michael Kors creation.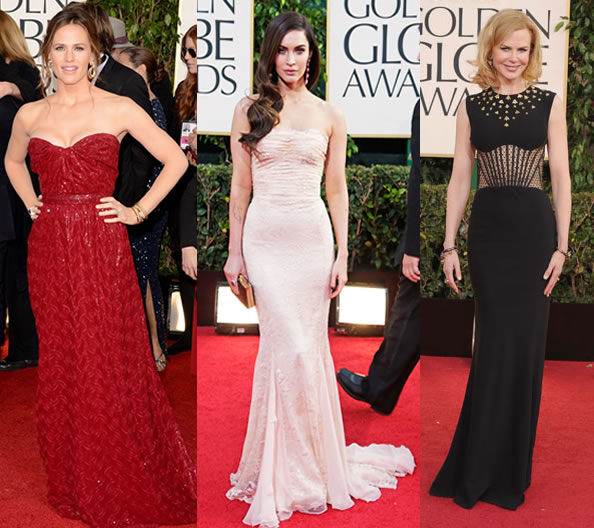 An avid glasses wearer, Jennifer Garner chose to go sans-glasses down the red carpet in a rich red Vivienne Westwood gown. When off red carpet duty, it's clear that Jennifer jumps at the opportunity to play around with her glasses style.
Dressed in Dolce & Gabbana, Megan Fox decided to switch up her flirty eyeglasses style for contact lenses to present at this year's Golden Globes.
Nicole Kidman, who is also often seen wearing ultra trendy glasses around town, took in this year's Golden Globes in a stunning Alexander McQueen design that features modern cutout detailing and a studded neckline.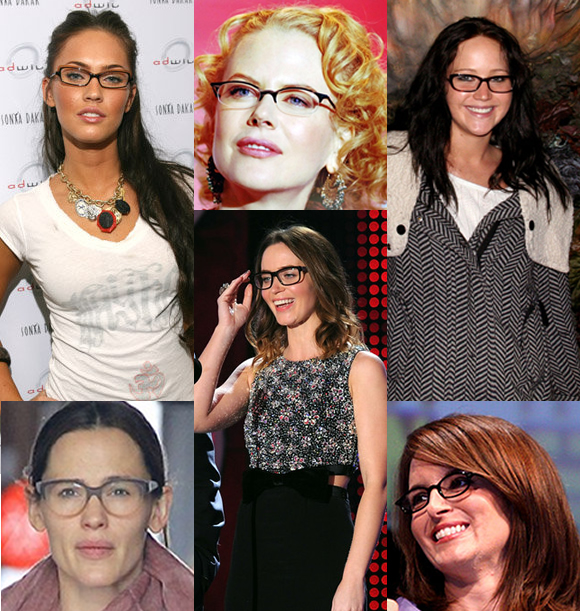 When off the red carpet, these actresses enjoy accessorizing with a new glasses style that adds to their personal sense style.