If you have been on the hunt for quirky cool frames that feature just the right amount of soft and elegant qualities, these Derek Cardigan 7039 Lavender Brown glasses are the perfect addition to your glasses collection.
MAKE A STATEMENT
These glasses have a delicate cat-eye shape with lavender brown striations and unique carved bamboo temples that offer a fresh spin on a more classic style.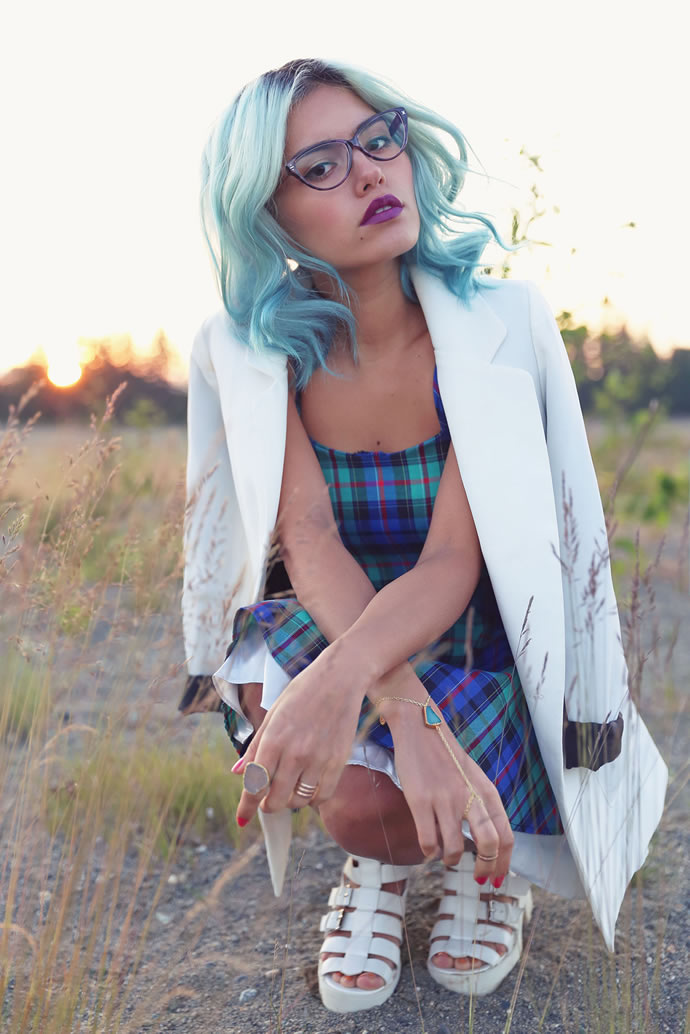 STYLE THEM RIGHT
Paired with a classic white blazer, novel plaid dress, chunky platform sandals, and gold hand jewelry, these Derek Cardigan bamboo glasses manage to harmonize with every piece in a quirky look that is perfect for a chic summer night out.
WOODEN ELEMENTS
The great thing about combining natural wooden arms with a chic acetate front is that these glasses can be dressed up or down with any outfit. So, don't be fooled by the casual vibe of the wooden elements, with the right items, they can be styled smartly for a more 'snazzy' attire.
SHOP THE LOOK
Derek Cardigan 7039 Lavender Brown: ClearlyContacts.ca, Plaid Dress: Radpopsicles, Chunky Platform Sandals: La Moda, Blazer: Vintage, Druzy Hand Chain: Oia Jules, Druzy Cocktail Ring: Oia Jules
---
Article contributed by Xander Vintage | @xandervintage
---