Eyeglasses can be seen as a work of art when you consider the steps involved in creating a pair of glasses. Our designers have a systematic approach where they conceptualize and evaluate their ideas to turn their designs into a tangible product. If you're curious about the process that goes behind making the frame you're wearing now, learn more below!
---
STEP 1: INSPIRATION
---
Whether it's the colours of a sunset sky, a pretty fabric, or masterful brushstrokes of a painting, inspiration can come from anywhere and everywhere. We also take into consideration feedback from our customers whether it's the fit of an existing design or what they want to see more of.
---
STEP 2: SKETCHES
---
Our designers feel most connected to their work when they start designing by hand. They start with drawing a shape, and then it will be scanned and converted from a hand sketch into digital format using a vector based drawing software.
---
STEP 3: REVIEW
---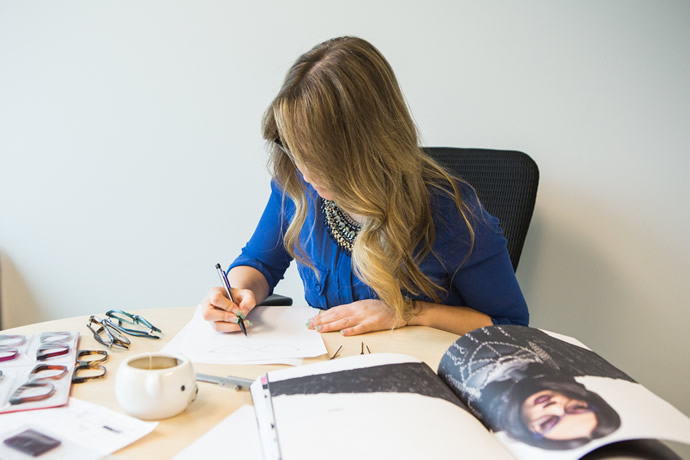 Evaluation is a big part of the process. Once our designers come up with a design, they will sit on the design for a few days and revisit it to make tweaks.
---
STEP 4: PROTOTYPE
---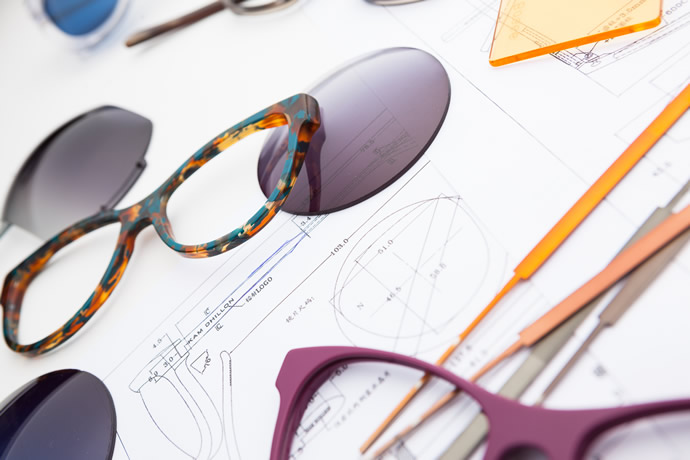 Our designers also put into consideration the theme of a collection and ensure every design within a collection is coherent to the theme. Once this is done, our designers send their drawings and design instructions along with choice of materials and colours to our manufacturers. Our manufacturers will review them and convert the designs into technical drawings that can be made into a frame mold.
---
STEP 5: REVIEW SAMPLES
---
Our manufacturers will send prototypes of the designs back to our designers. They are handmade samples for our designers to review the quality, size, and integrity of design before the manufacturers start tooling. Tooling is when the frame mold is made and used to produce high volumes of frames. Once our designers are happy with the samples, an order is placed and the frames appear on our site a few months later!
---
STEP 6: FINAL PRODUCT
---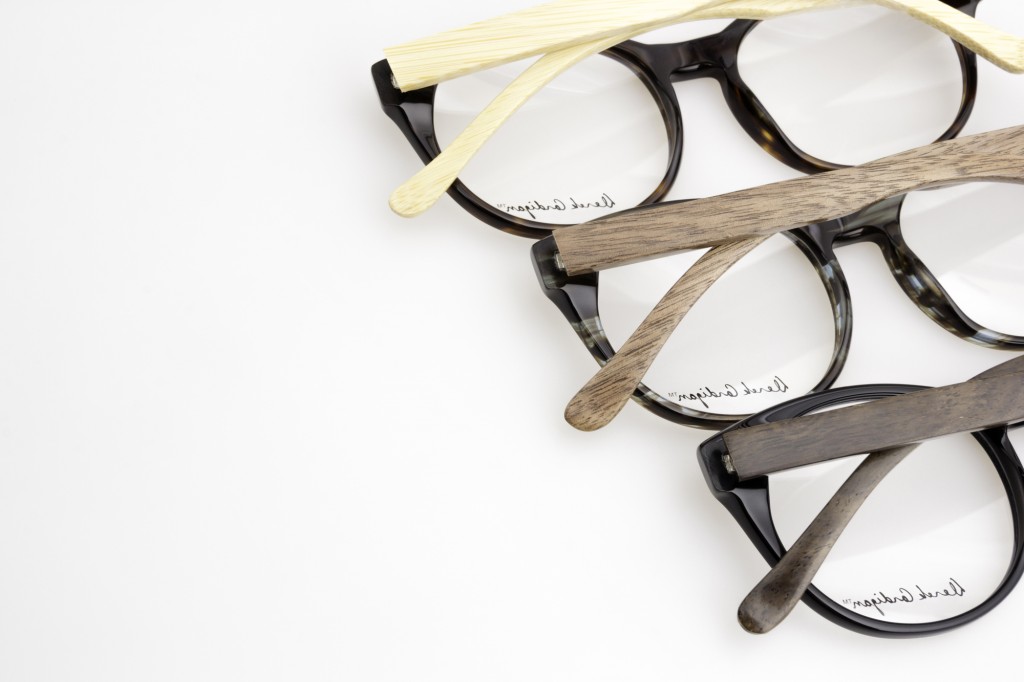 Once the products arrive, all of the frames are put up on our site so you're able to select from brand new styles!