Colour trend forecasts predicts that rose tones will be hot for spring so this week's outfit features a pair of semi-transparent rose pink Kenzo glasses. The colour and shape of these glasses are perfect for a sharp tailored work outfit.
---
The Core Outfit
---
We chose a rich navy blazer that complements the rose pink and this tuxedo lapel blazer is a staple for any wardrobe. Under the blazer, we add an edgy duo-tone top from Jonathan Simkhai and complete the outfit with a Michael Kors midi skirt.
---
The Accessories
---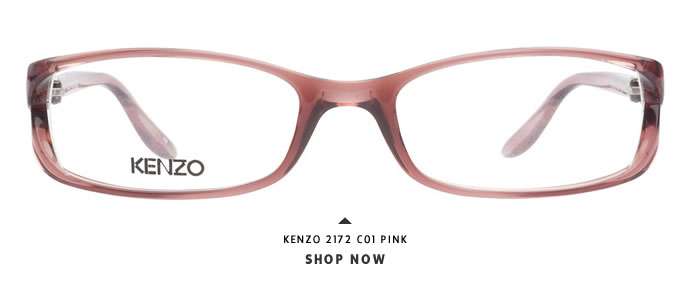 The Kenzo glasses give this outfit a light pop of colour bringing the attention to your eyes. To contrast with the midi skirt, we accessorize with some black leather accessories to modernize the outfit. We are in love these Saint Laurent ankle booties and this large Michael Kors bag that's big enough all your necessities.
---
The Makeup
---
Since the glasses are drawing all the attention to your face, we chose makeup that's perfect for a fresh face. A subtle baby pink illuminator from Nars and pretty brows is a simple and easy look for work.