The London 2012 Olympic Games is the opportunity of a lifetime for top athletes to represent their country on the world stage while wearing their coveted team uniform.
The Parade of Nations, which took place on July 27th, saw each country suited up and walking proud behind their country flag. With some of the best names in fashion history designing for their country, such as Stella McCartney and Ralph Lauren, each country exhibited a distinct personality with their Olympic Games uniform.
Similarly, glasses also exude a certain personality through their design. So, we asked Michelle, glasses designer and superstylist, to pair each uniform with the perfect eyeglasses brand.
Canada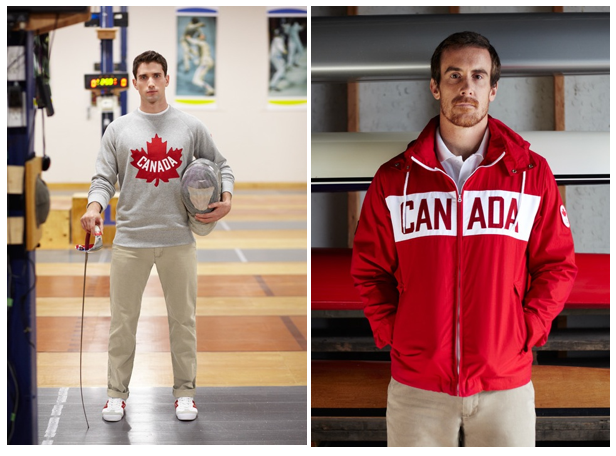 Suzanne Timmins, the VP Fashion Director of Hudson's Bay Company who designed the Canadian Olympic uniforms mentioned that "the look and feel of the collection captures our passion for the outdoors and Canada in the summer." An eco friendly eyeglasses brand such as Evergreen eyewear would be the perfect addition to this uniform.
We also had the privilege of sponsoring Canadian Olympic windsurfer Nikola Girke and took a moment to speak with her one on one.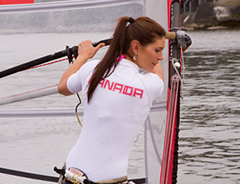 France

Adidas designed France's team uniform for the opening of the Olympic Games and focused on sleek minimal style with a sporty flare. A pair of strong but classic semi-rimless Ltede glasses would be the perfect companion to this look.
USA

Ralph Lauren is the name behind the US Olympic uniform which showcased a strong patriotic design. Matching this uniform with a pair of eyeglasses by Calvin Klein eyewear would add a finishing touch to this all-american look.
Germany

Germany brought a breath of fresh air to the opening of the Olympic Games with vibrant jackets, white trousers and plaid scarfs. A pair of transparent Kam Dhillon glasses would add just the right amount of summer time fun to this uniform.
Great Britain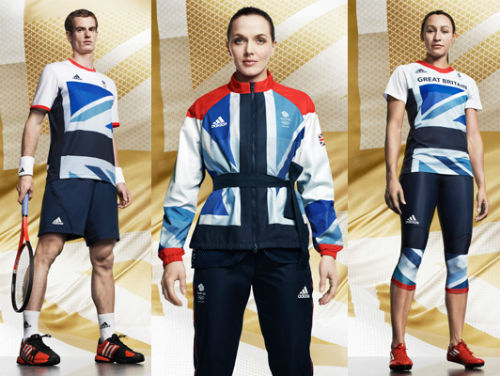 Stella McCartney was the designer behind the Great Britain uniform for the Olympic Games. With a strong focus on athletic design, Stella notes that "the whole process of designing the uniforms took two and a half years to make, which is about 28 months longer than it takes to design a regular collection." The Hardy eyeglasses line is the perfect pairing of functionality and style.
Italy

In true Italian attitude and style, Prada was revealed as the official sponsor of the Italian National sailing team, with Giorgio Armani designing the Olympic team uniform. With their cool lines and simple structure, Oakley eyeglasses add the finishing touch to this powerful athletic design.
Jamaica

Puma was given the task of designing the Jamaican Olympic uniform and did so by weaving the Jamaican colours throughout structured shirts and jackets as well as a flowy a-line skirt. A pair of bold yet simple Derek Cardigan eyeglasses would be the perfect accessory to this look.
Hong Kong

The uniforms for Hong Kong were designed by Kent and Curwen and features a classic white blazer with dark skirts and pants, paired with red accents. A pair of glasses featuring classic lines such as Perspective eyeglasses would be the ideal look for this uniform.
New Zealand

The New Zealand Olympic team uniform, which has been rated as one of the best by Time magazine, features a preppy but youthful style with printed dresses for the ladies along with navy blazers with white piping. A pair of transparent grey frames by a brand such as Joseph Marc eyeglasses is an obvious match.
Australia

The Australian Olympic uniform, designed by Sportscraft, features crisp blazers, pencil skirts, and custom Dunlop volleys. This ultra-preppy uniform would benefit with ultra-preppy vintage inspired eyeglasses by Derek Cardigan eyewear.
Switzerland

Rugby inspired long sleeve shirts featuring bold stripes and relaxed fit cargo shorts scream comfort for the Switzerland athletes. Sharing this theme are Ray Ban eyeglasses that are made for top competitors like these.
The Netherlands

The Netherlands sported a royal blue and orange uniform that exudes an elegant confidence. A pair of sophisticated dark brown or tortoiseshell frames by Paul Frank eyewear would add to this already impeccable look.