Eugenie, one of our newest employees, immediately caught our attention with her stunning style. Originally from Normandy, France, Eugenie's look is an effortless combination of classic and contemporary. Featured here in two distinct, vintage-inspired designs, Eugenie's chic aesthetic brings these frames to life.
---
Retro Round Glasses
---
This vintage-inspired Ray-Ban frame lends a hint of retro appeal to Eugenie's tasteful ensemble. The rounded lenses of this pair of cool acetate glasses offer the perfect balance to her angular features and narrow jaw line, while the subtle tortoise finish and distinct keyhole bridge evoke a classic feel.
---
Enduring Clubmaster Sunglasses
---
This striking Clubmaster design amplifies Eugenie's casual-cool look. The bold, glossy brow line offers stunning definition to her oval face shape, while the gleaming lower rim adds just the right amount glamour.
How would you describe your style?
If I had to define my style, I'd like to say BCBG. This stands for Bon Chic, Bon Genre, which simply means classic style, good attitude.
Where do you find your style inspiration?
I find inspiration from my Mom's 70's and 80's clothing, Pinterest, and fashion blogs.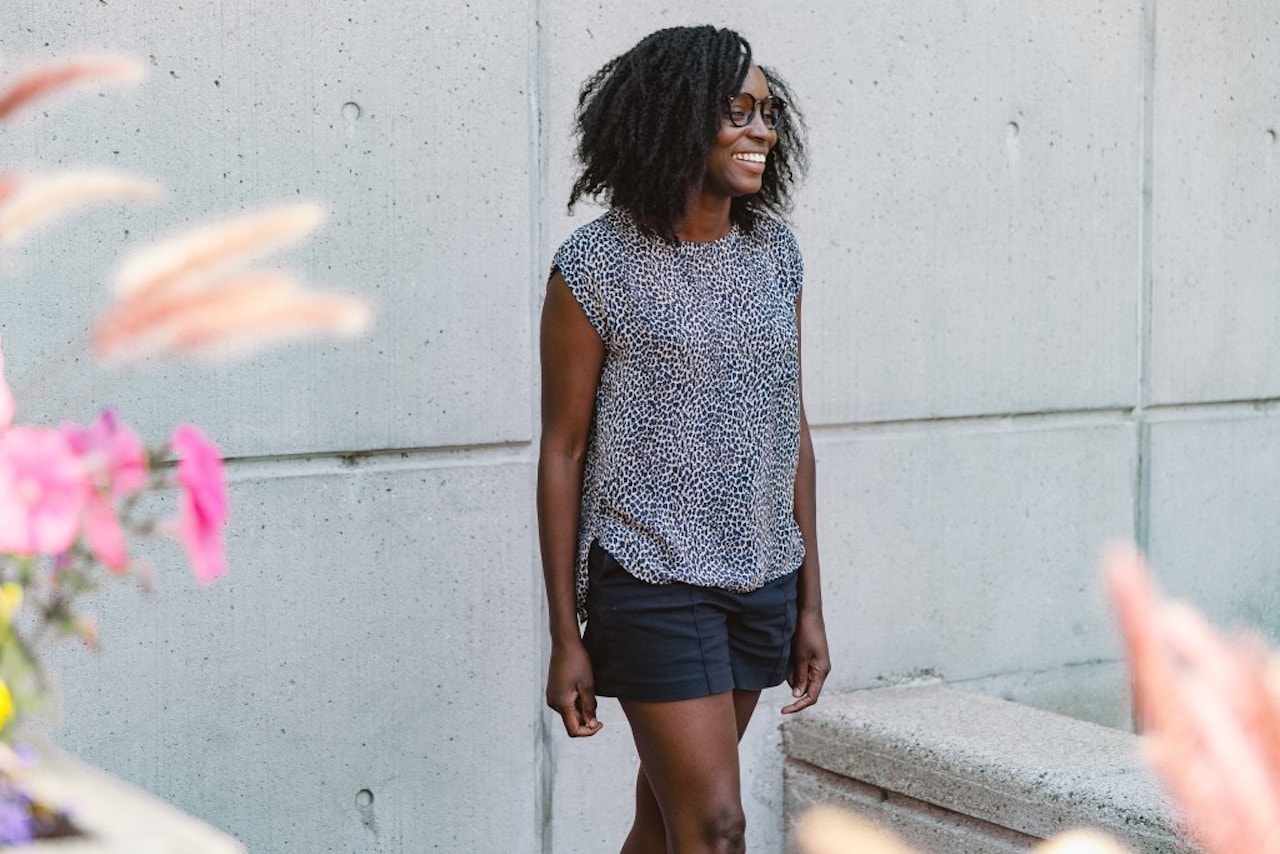 Who is your style icon?
Priyanka Chopra. She's a Bollywood actress that has an amazing ability to mix clothing with eastern and western influences.
What are your style essentials?
My sunglasses and a statement bag. They make me feel glamorous wherever I go.
What's your favourite item?
A black leather pencil skirt. It's perfect for any occasion.
How many pairs of glasses and sunglasses do you own?
Four in total. Two pairs of eyeglasses and two pairs of sunglasses that I can mix and match with any outfit.
---
Tip for the Perfect Fit:
---
For angular faces like Eugenie's, choose rounded designs that balance out your features.
Ready to find your style?