Get a fresh perspective on your eyestyle for the new year by accessorizing with frames that feature a striking modern shape, fun new colour or unique textured print. Vintage shop owners of Hey Jude, Lauren and Lyndsey, showcase their love for statement frames along with a passion for bringing classic vintage pieces back to life. From fresh and minimal to edgy and chic, see how Lauren and Lyndsey reinvent their eyestyle for the new year with designer eyewear starting at $49.
How do glasses impact your style choices? Glasses are the ultimate accessory and can really help make an outfit more interesting – and anyone who knows us knows we love our accessories! They can also really help express a persons unique style; whether its classic or edgy, they tell your story along with the rest of your look.
What lead to you opening Hey Jude? After an inspiring trip to New York where pop-up shops were everywhere, we saw an opportunity to open one ourselves. Our friends always admired our ability to incorporate vintage pieces into our daily looks without looking like we were wearing something from the 50's.
What's next for you both in the fashion world? We're pretty excited for Spring 2015 because we'll be launching a brand new collection of vintage inspired original designs. We want to be able to offer more than just vintage so we're looking forward to taking that next step with our company!
---
EYESTYLE #1 | FRESH & MINIMAL
---
Accessorizing with glasses that feature unique elements such as a striking print or vintage cat eye shape is the perfect way to reinvent your eyestyle for the new year.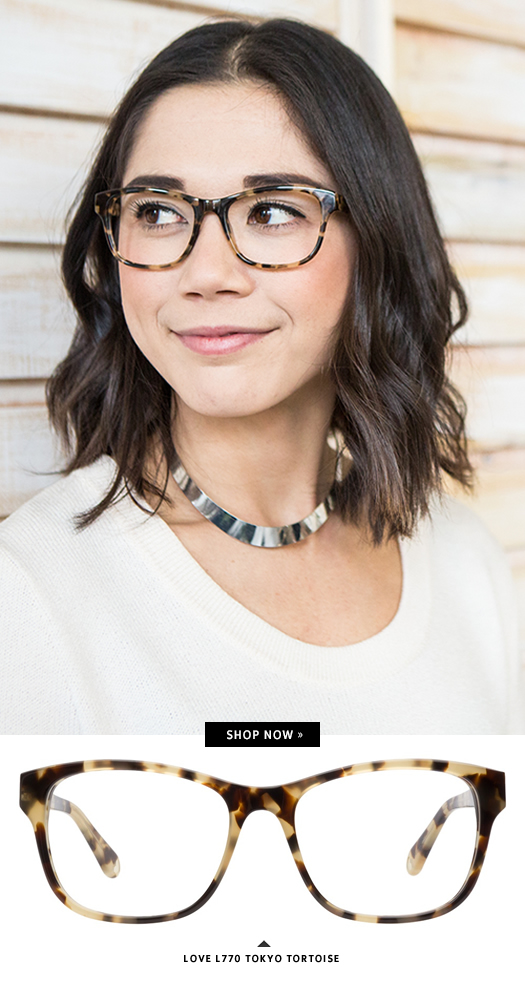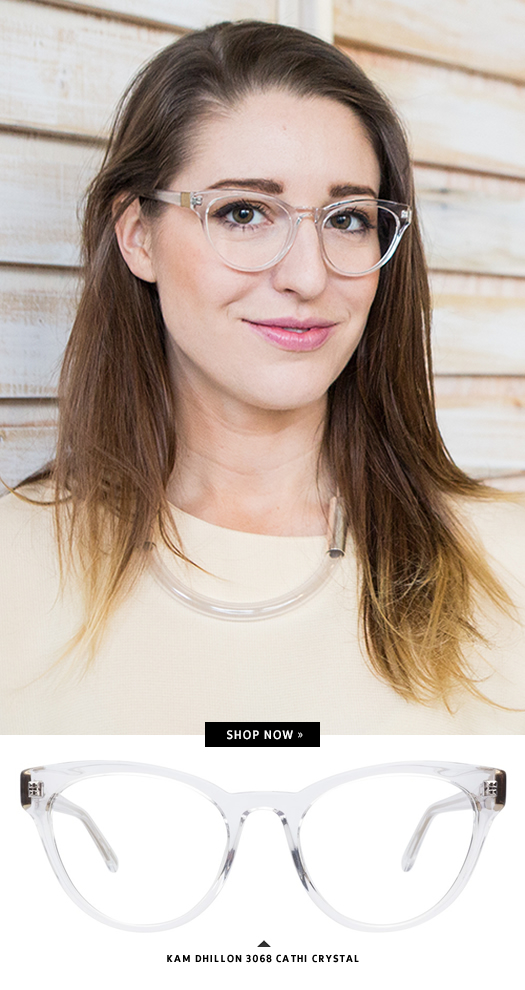 ---
EYESTYLE #2 | EDGY & CHIC
---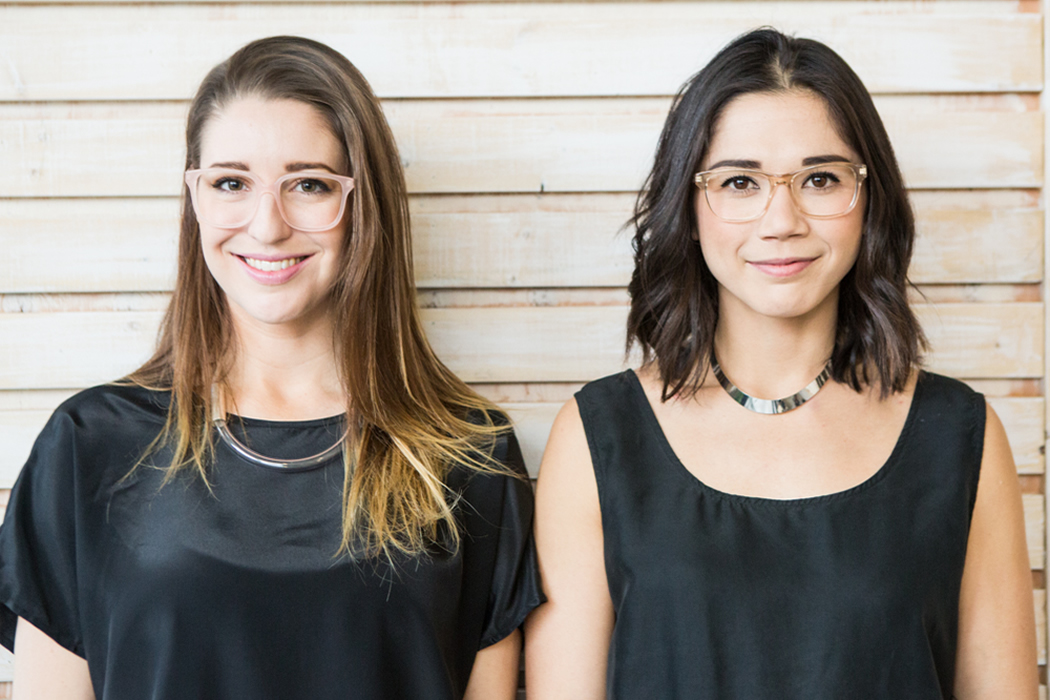 Black is our go-to colour for creating an edgier, street-inspired look. We love how oversized frames in a lighter colour add another dimension to this look.
---
EYESTYLE #3 | GRAPHIC & TEXTURED
---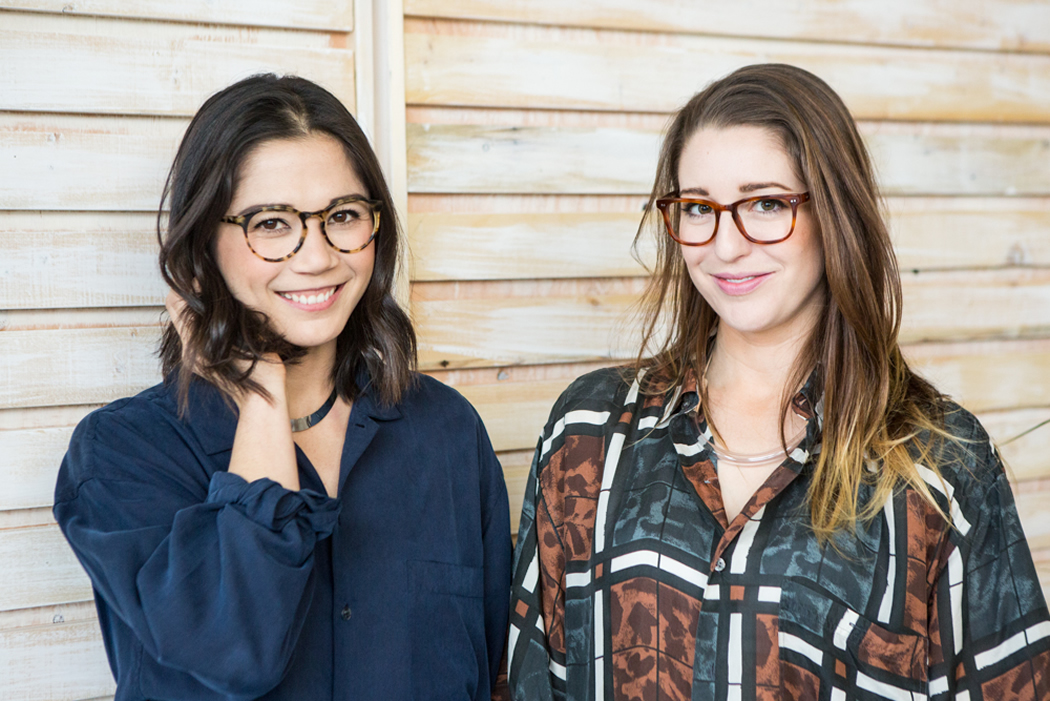 We styled these textured tortoiseshell frames with a vintage button down navy and graphic check blouse – two styles that we've seen a lot of this season!