A Vancouver-based blogger, Social Media Strategist, and freelance writer, Bree's blog, The Urban Umbrella, is a hot-spot for everything beauty, style, and travel. Her style is notably elegant, with an eye for blending classic and contemporary pieces.
Experimenting with new colours and shapes can be a lot of fun – and a great way to instantly refresh your look.
Pulling inspiration from this season's most in-demand eyewear trends, we asked Bree to create four of her own signature looks.
---
Green | Laid-Back and Unique
---
Bree pairs this cool frame with a washed denim vest, casual grey tee, and weathered black jeans to create the ultimate weekend look. Take a note from Bree and amp up your casual attire with a green frame in a laid-back style.
I tend to be drawn to glasses that have a mixture of style and comfort.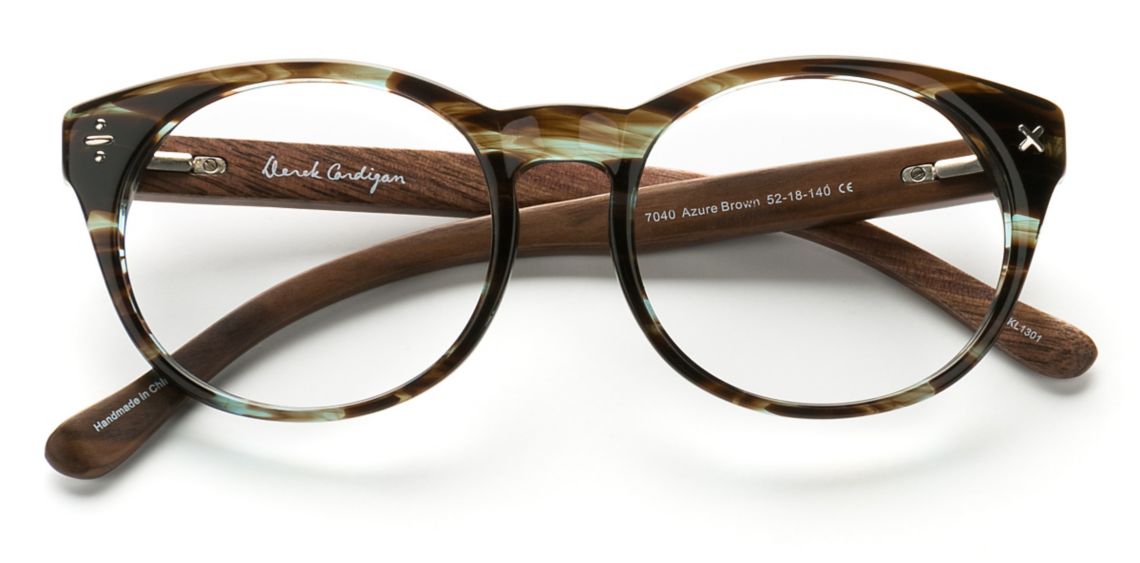 Derek Cardigan 7040 in Azure Brown
This forest green pair offers a laid-back appeal with its striated design and authentic bamboo temples.
---
Tortoise | Bright and Colourful
---
Bree's colour-blocked ensemble is totally striking. Her exotic tortoise and teal glasses offer a hint of texture against her plum a-line skirt and apple-red blouse. Follow Bree's lead and pair your tortoise frames with solid, contrasting pieces.
I can't get over what a fun statement [these tortoise frames] are.
Kam Dhillon Montecito in Gachala Green
This beautiful frame brings a unique edge to its classic tortoise design with bright teal accents at each temple.
---
Black | Classic and Pretty
---
Bree adds a classic touch to her adorable blue and white striped dress with this glossy black pair. Create this feminine style by pairing black frames with soft lines and pretty silhouettes.
I have always been drawn to neutral toned frames. They pair well with everything.
Kam Dhillon 3044 in Black
This simple black pair is feminine and striking, with a glossy black finish and a soft, retro-inspired silhouette.
---
Metallic | Elegant and Sophisticated
---
Bree created this elegant style by pairing her gold frames with a sweet, structured dress in a soft taupe to let her eyewear take centre stage. Steal Bree's elegant style by letting your frames pop against softer shades.
I stick with neutral outfits to let my eyewear really shine.
Kam Dhillon Mina in Gold
This enticing gold pair is glamorous and refined, with a gleaming frame front and tortoise earpieces that offer a classic touch.
---
Bree's Tip for the Perfect Fit
---
"Find frames that give you some space around your eyes. One thing that I've always avoided when it comes to my glasses is having them visible in my direct line of sight. I don't want to be fighting with frames that are obstructing my view."
---
Ready to find your signature style?
Looking for more eyewear inspiration?