This post is also available in:

Français (French)
Vision correction shouldn't break the bank. At Clearly, we aim to provide quality products at affordable prices – this includes contact lenses!
Are you ready to save? Continue reading to learn how you can save on your next contact lens purchase.

Constant Promotions
We've got you – and your bank account – covered, thanks to our endless promotions on contacts.
Before you make your next purchase, have a look at our coupon code page to view all our current promotions and discount codes.
Want to be the first to now when new promotions will drop? Be sure you're signed up for our newsletter for all the latest updates and exclusive offers. You can sign up on the lower right corner of our homepage with just your email address – it's super simple!

Price Match Guarantee
You're bound to get affordable contact lenses with our Price Match Guarantee.
Clearly will be happy to match the current pricing of any other online-only contact lens retailer. We'll match the competitor's final total, including any shipping, handling, or processing fees, by 100 percent!
To learn more about this Price Match Guarantee, including the terms and conditions, visit our Frequently Asked Questions.

Exclusive Brand Contacts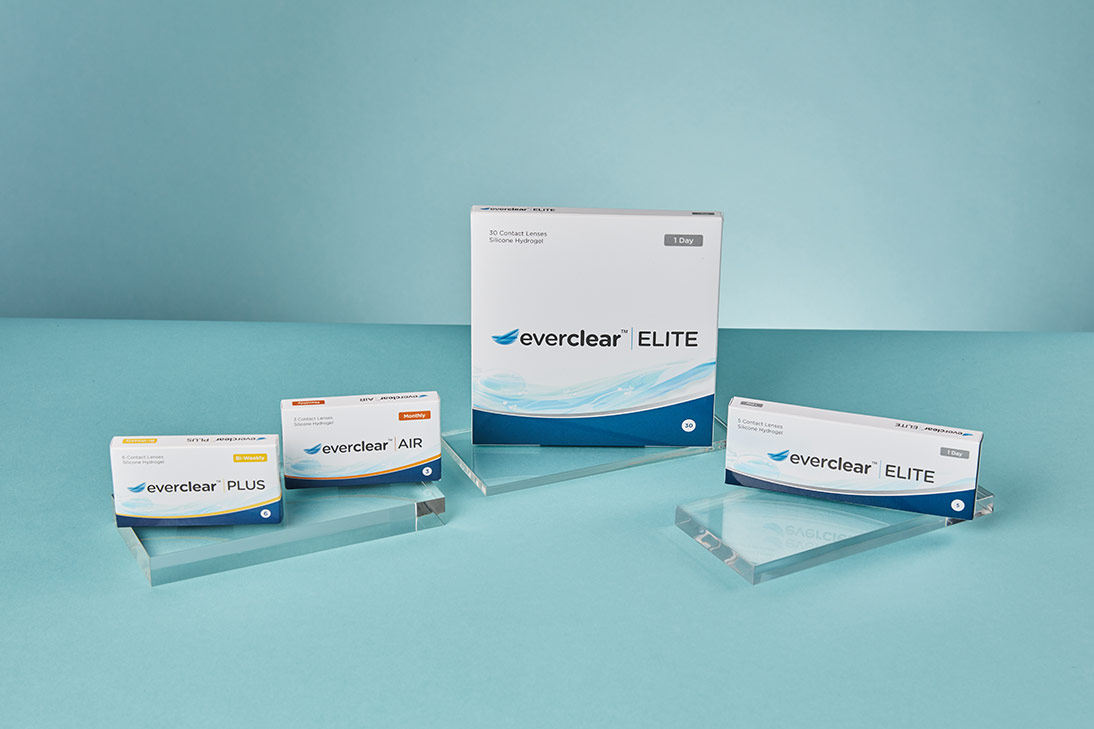 Save on your contacts with our exclusive contact lens brands: Splash and everclear. These contacts are available at affordable prices that can't be beat.
Splash contacts offers an extensive line of daily, weekly, and coloured contacts, starting at just $7* for coloured lenses and $15* for regular prescription contacts.
The newest addition to our exclusive line of contacts, everclear, is another affordable choice. Starting at just $3*, everclear contacts offer daily, weekly, and monthly contacts.
As with any contact lens purchase, it's important to consult your Eye Care Professional for a proper contact lens prescription and fitting. Not all contacts fit the same and your eye health is important to us, so we want to be sure you're purchasing contacts that are suitable for you.
To learn more about the importance of contact lens prescriptions, visit our guide on eye exam essentials, with tips from licensed Eye Care Professionals.

Spend Your Savings Wisely
With the money you've saved on your contact lenses, why not purchase a new pair of prescription eyeglasses or sunglasses?
Just like our deals on contacts, we always have new promotions running for our specs as well! To find the perfect frames, have a look at our ultimate guide to finding the perfect pair of glasses.
If you have any questions or need help placing an order, give us a call at 1-866-414-2326 and our super friendly team of Vision Ambassadors would be more than happy to help!

Ready to start shopping?

*All prices are subject to change, and prices currently on our website may be different than the price reflected at the time the article was written.