Calvin Klein made an immediate impact with the launch of the house in 1968, appearing in Vogue the next year. The awards for his all-American brand started rolling in beginning in 1973 with the introduction of his first womenswear collection. Known for their bold advertising, currently featuring supermodel Lara Stone, and re-emergence in the early 1990's as the go-to choice for self-assured style, the brand has only increased in popularity with Francisco Costa Creative Designer.
---
Calvin Klein Eyewear
---
Calvin Klein epitomizes minimalist, clean design with an elegant practicality. Update your look with Calvin Klein glasses featuring sophisticated design and subtle details. The collection includes frames that range in style from thick rimmed, bold and classic shapes to sharp and polished minimalist lines.
---
Find Your Calvin Klein Eyewear Style
---
Bold & Square
Space Age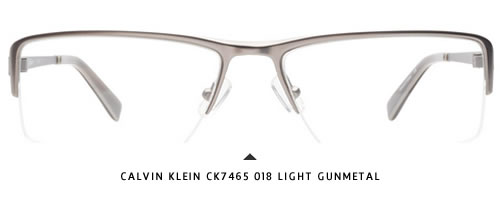 Perfect Circle