Never has there been a style of glasses that is more versatile and timeless than the browline, also called D-frame.
Whether you're new to the world of spectacles or you're simply looking to expand your collection, one thing is certain: browline glasses are a definite must-have, and they're always a great starting point when shopping.
What is a D-frame?
Glasses in this popular style have taken on various shapes and forms in recent times.
D-frame glasses are usually as tall as they are wide and they showcase a browline with retro-inspired wingtips that taper out slightly. The base of the lenses subtly taper inwards and is narrower than the width of the browline. When on its side, the overall shape of the lens resembles the letter "D."
Traditionally, these popular frames take on a more squared shape. Today, you'll also find the classic D-frame structure combined with different modern shapes, such as oval lenses with a rounded base.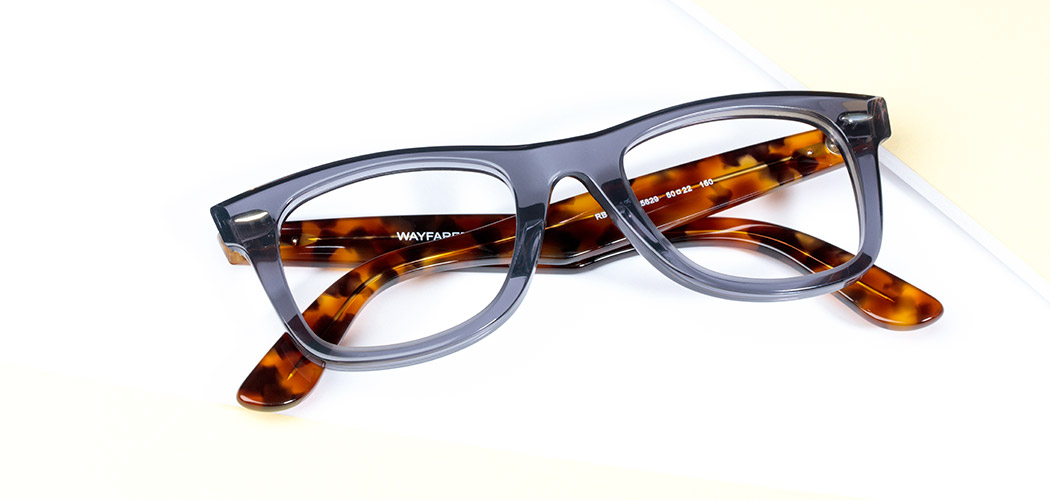 Featured: Ray-Ban RX5121 in Grey Smoke Havana
Types of browline glasses
The browline glasses you see today are a cool blend of vintage styling from the 1950's to 1980's and contemporary detailing. There are several variations of this popular design available on our website, ranging from oversized plastic to mod metal frames.
You'll find a wide selection of plastic frames in this trendy shape from our exclusive favourites like Derek Cardigan and Main + Central. Our acetate browline collection includes both classic square lenses and modern oval lenses.
We also offer a range of metal options, like vintage-inspired horn rimmed styles, from various designer and exclusive brands, including Kam Dhillon and Joseph Marc. If lightweight, rimless or semi-rimless styles are what you're looking for, you'll find those in the browline style as well.
Can I wear browline glasses?
As browline eyeglasses frames are available in a myriad of shapes and sizes, we showcase styles that will suit just about any face shape – so, you're bound to find a pair perfect for you.
If you have an oval or round face with soft features, you should opt for some D-frames with a more traditional square lens and angular lines; oversized models are a definite favourite among our shoppers. Square faces will find balance in a pair of browline that has softly curved oval lenses.
If you have a triangle or heart face shape with an angular or tapered jawline, you'll love glasses with a bold browline and narrow lens base; retro-inspired browline styles and winged-out D-frames would be great options.
Learn more about your own face shape by visiting our face shape guide for glasses.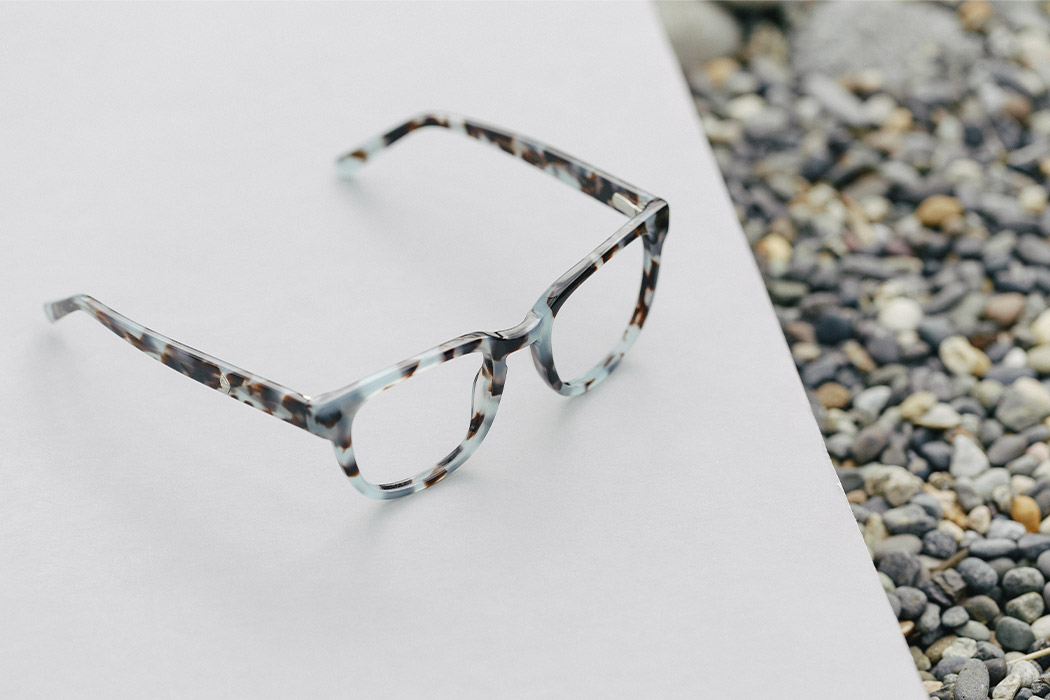 Featured: Main + Central Wednesday in Sky Tortoise
Ready to browse our collection of browline glasses?
Browline eyeglasses convey a classic style that can be dressed up or down any day of the week. They'll also look great as a pair of sunnies for your summer vacations or weekend getaways.
From casual to professional, the browline options are truly endless.
For tips and tricks on how to find frames that'll best fit you, visit our ultimate guide to finding the perfect pair of glasses.
Let's get shopping
Header featured: Main + Central Wednesday in Blush Tortoise