The type of bangs that you select can say as much about your style as your wardrobe, and glasses provide an ideal style accompaniment to any look. Similar to selecting eyewear for your face shape, glasses can be mix and matched depending on the angle of your fringe.
Uncomplicated Nonchalance
Longer, devil-may-care bangs are often associated with some of the great style icons who called Paris home in the 60's, namely Jane Birkin, Françoise Hardy, and Anna Karina. Proving its enduring appeal, Alexa Chung, Charlotte Gainsbourg, and Caroline de Maigret have continued to be inspired by this era and its stylish ease.
Modern frames with classic appeal, such the current favourite round and wayferer shapes, are an ideal pairing with this seminal style.
The New Breed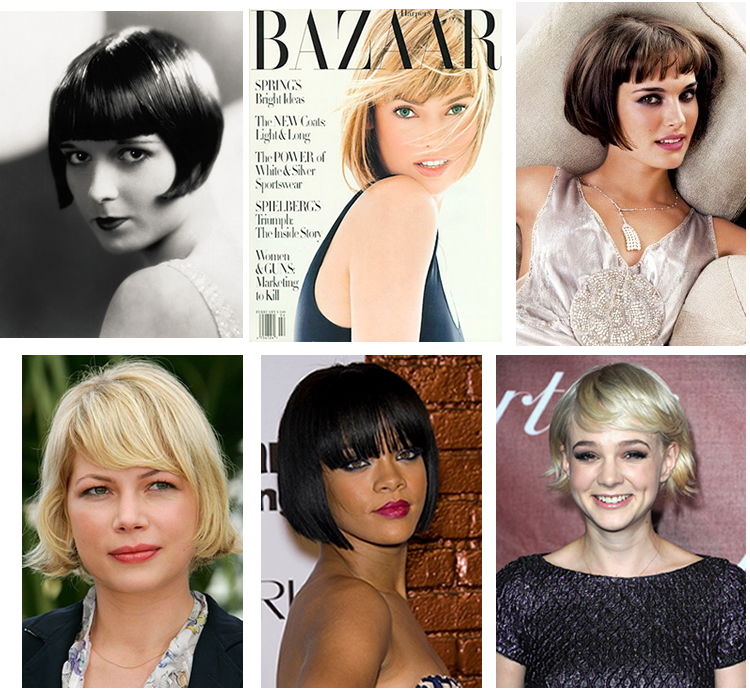 There are few hairstyles as iconic as the chin-skimming fringed bob, first popularized by Louise Brooks and later sported by Linda Evangelista, who brought the look from the 20's to the 90's and beyond. Natalie Portman, Michelle Williams, Rihanna and Carey Mulligan have all demonstrated how the style can be worn perfectly sleek or with texture.
As this cut is angular, softer hues and rounded edges are the best compliment to your bangs.
Baby, Baby
There are few more enduring styles with a greater impact than Bettie Page's rockabilly cut and Audrey Hepburn's timeless style that both feature the shortest-short baby bangs. Fame-alumna Irene Cara, Audrey Tautou in Amélie, and Grimes have all confidently pulled off this look. Most recently, Beyoncé debuted baby bangs, and launched a spirited online debate, but with the right attitude and accessories made a confident style statement.
There is versatility with this look, as you can go adventurous with angular Cat Eye frames or strike a balance with a softer upswept shapes.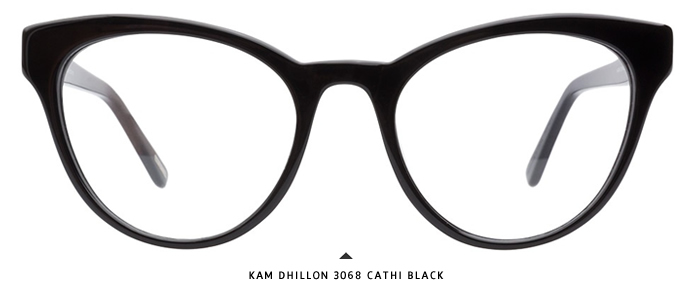 Ready to find the perfect glasses for bangs?