Cat eye specs are no longer your mother's – or grandmother's – glasses, as this retro shape has made a huge comeback, adding vintage renewal to your everyday look.
A style as timeless as it modern, cat eye glasses were a longtime favourite amongst celebrities and fashion icons alike, including Marilyn Monroe and Audrey Hepburn. These stylish frames have the ability to make you look and feel chic and high fashion, even when you're working your 9-to-5 job or running errands around town.
What are the characteristics of cat eye glasses?
Cat eye frames encompass bold styling on top and lighter details on the bottom of the lens. These glasses showcase an upswept browline that tapers upwards at the temples, which is the statement-making detail that makes this style so distinct. The width of the top of the frame is often wider than the bottom of the frame as well.
What are the different styles of cat eye frames?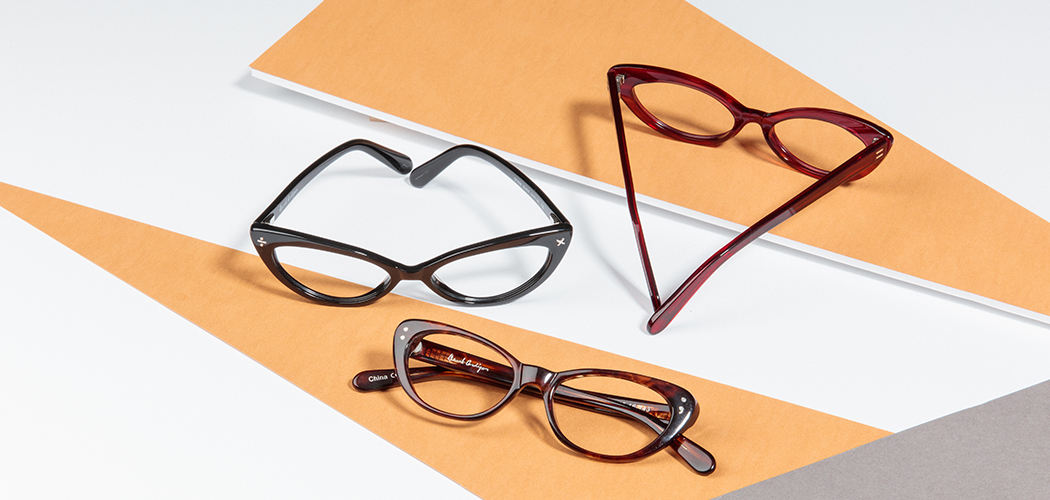 Featured, clockwise from top: Derek Cardigan 7006 in Red, Derek Cardigan 7019 in Dark Timber, Derek Cardigan 7006 in Black
This classy eyewear shape has come a long way since your grandmother's day; you'll find either striking or subtle upswept cat eye details on today's contemporary frames. You'll also find this upward -sweeping browline working in harmony with other shapes, such as a rounded oval lens or an oversized D-shaped lens.
Can I pull off cat eye glasses?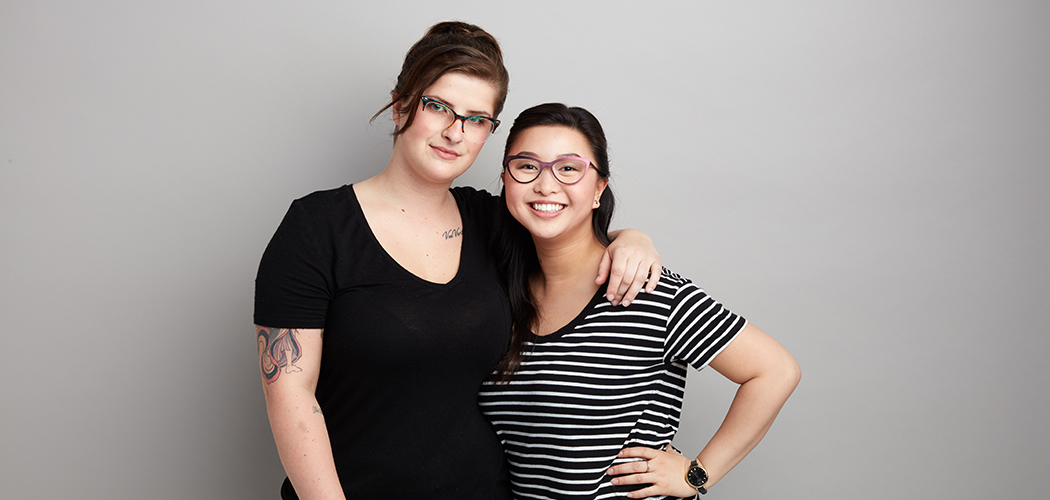 Featured, left to right: Kam Dhillon Fennec Fox in Tangier, Derek Cardigan Frankie in Purple
Truly a versatile style, cat eye frames suit a variety of face shapes, and the pair that best suits you depends on your most defined facial features. At Clearly, we make it easy to find the perfect cat eye glasses for you with the vast range of styles we offer in this shape.
Round faces will look best in frames with bold, angular lines; these striking details will help to sharpen soft facial features and rounded jawlines.
Faces with more angular or prominent features, on the other hand, would look best in a round or oval shaped pair of cat eye glasses. The winged cat eye shape will help to balance wide jawlines of square or triangle faces, while the rounded lens will soften sharp features.
To learn more about your own face shape and which styles would best suit you, visit our face shape guide for glasses.
Ready to find your cat eye style?
For a touch of vintage flare, why not add a pair of cat eye specs to your everyday glasses collection?
If you'd prefer to stick to subtler glasses, you can always rock a pair of retro cat eye sunglasses instead — perfect for weekend getaways or lounging poolside in the Summer.
Start shopping
Header featured frame: Kam Dhillon 3088 Cross Fox in Tangier