Selecting kids glasses can be a challenge, not only due to fit but also in finding a pair that allows them to feel stylish. New kids eyewear brands are emerging with glasses that truly allow them to showcase their personality and to be ahead of the fashion pack. To find the best child's glasses frames follow these Top 5 kids glasses essentials, created in collaboration with Optician Claudia Rojas and Eyewear Designer Marie Stipancik, to finding the best frames for your mini me.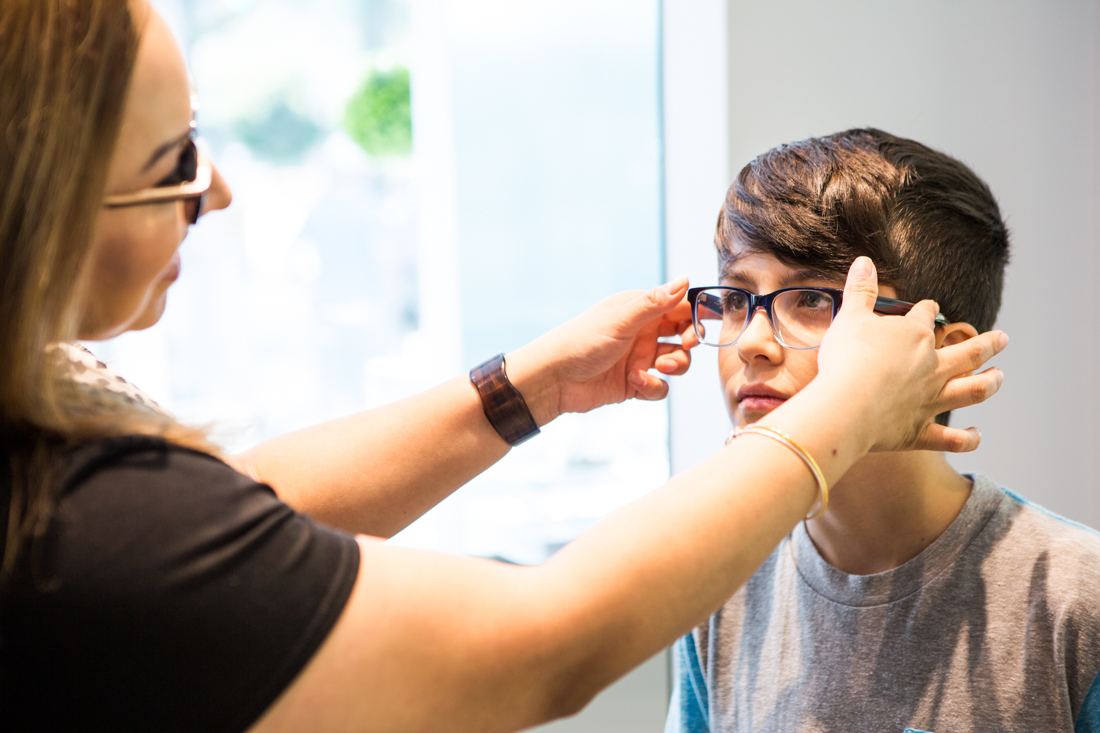 Finding your child's size for glasses is just like their hat size, if they tend to have a smaller size they'll be similar in a glasses size, which also follows for medium and larger sizes. Kids glasses have an average lens width of 44 to 48 mm, with a temple length of 125 (with about a 130 maximum). As a general rule, children's glasses sizes fit a child between 4 and 10 years old.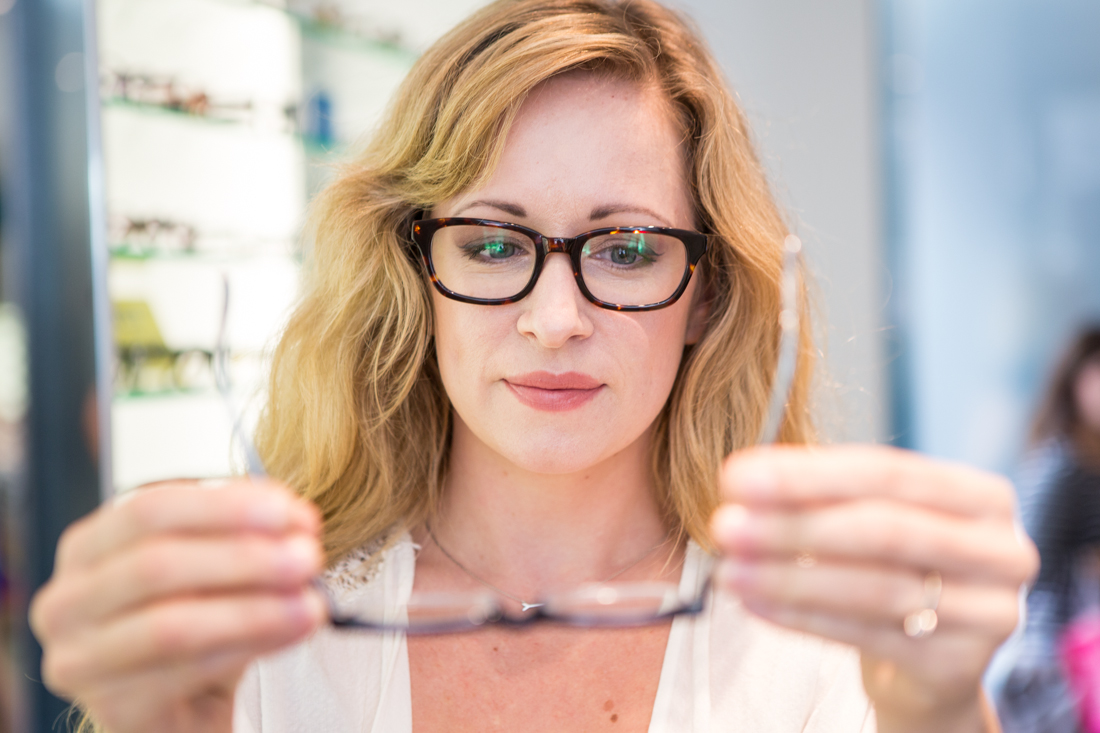 With an acetate frame, you get a strong, hypoallergenic material that doesn't compromise on style. Spring hinges will provide a better fit and help lengthen the lifetime of frame wear as they adapt to a growing face and provide added durability.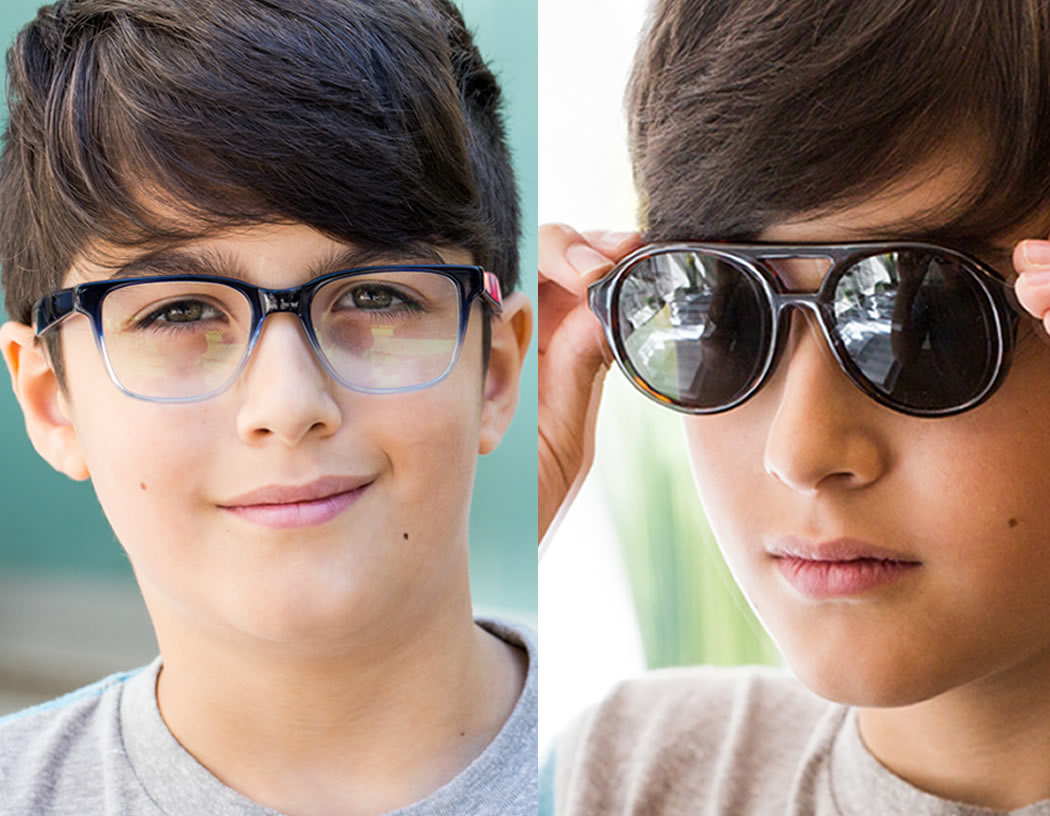 Kids glasses, such as the Born To Be Collection by Zooventure for Clearly, are shrinking down the most popular adult glasses shapes and fitting them for younger, developing faces. Our Face Shape Guide for Glasses can help you to figure out what style works best of your child's face. Most importantly, allowing kids to experiment with styles and colours will help them to feel confident while wearing their glasses.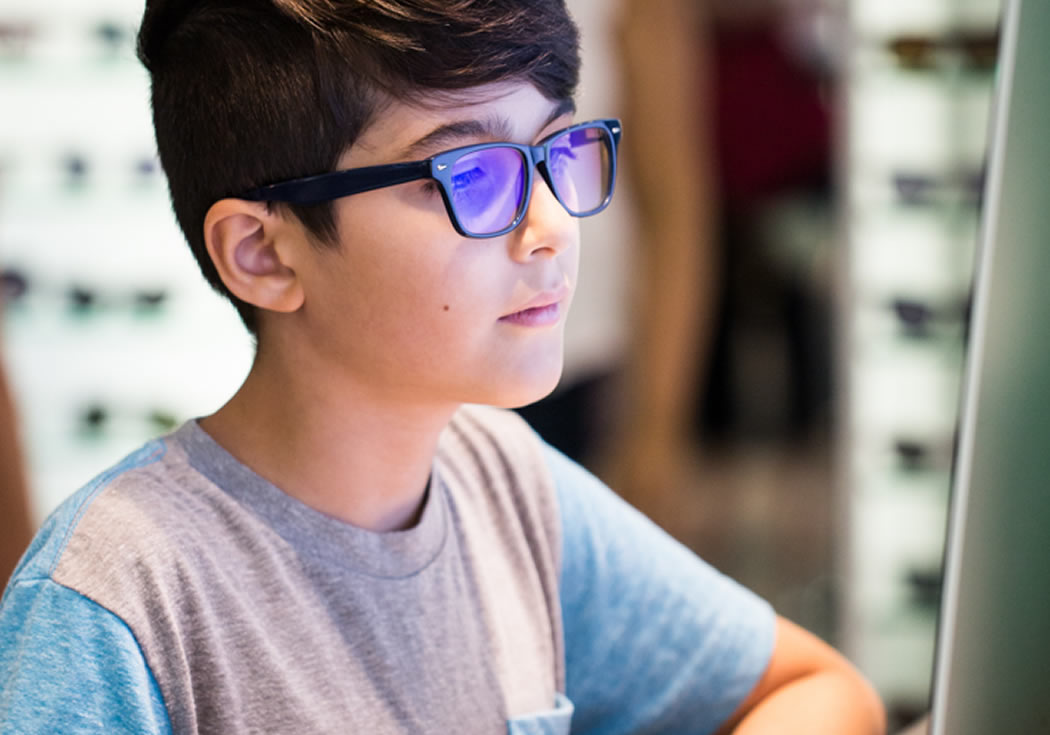 Polycarbonate material is up to 12 times more impact-resistant than standard plastic lenses and is the safest and most durable option for active kids. Transitions® lenses are also available with in a polycarbonate material and are an excellent option for busy kids as they are clear indoors and adapt to optimal UV Protective sunglasses when outdoors.
Whether or not your kids need a corrective eye prescription they will still benefit from maximum UV protection with polycarbonate sunglasses lenses. Increasingly children's eyes need to be protected from high-energy visible (HEV) artificial blue light  as approximately 1 in 4 kids spend more than 3 hours a day on digital devices. These lenses reflect and filter the Harmful Blue Light emitted from digital devices which can act as contributing factors to eye strain, headaches, dry eyes, and blurred vision.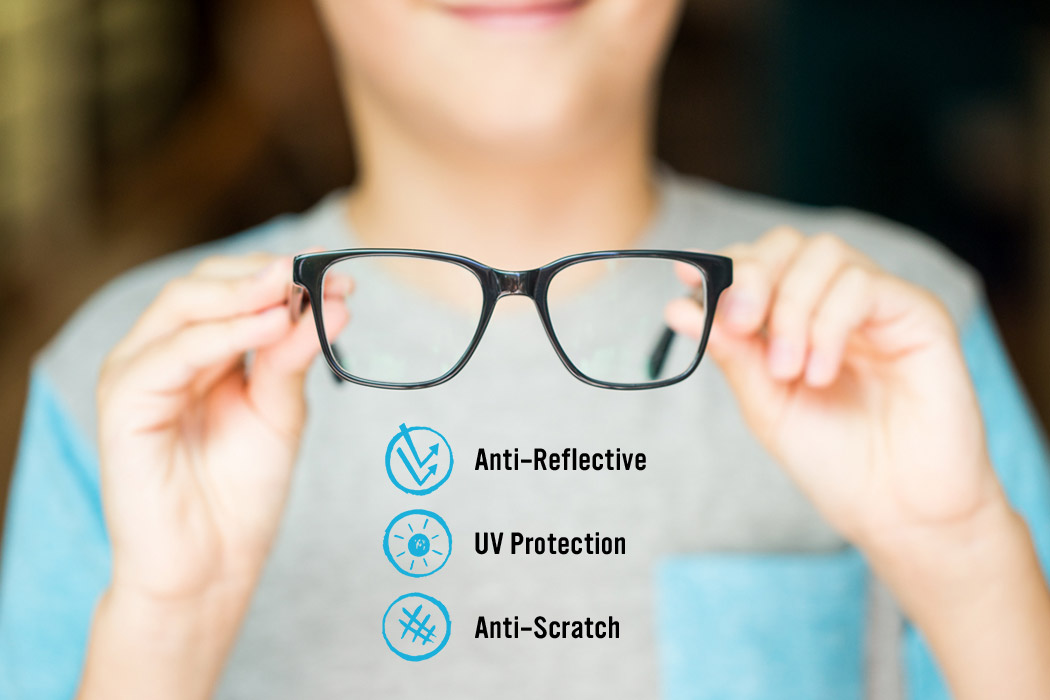 Making sure that your child's glasses include lens coatings will extend the lens life and improve the comfort of looking through the lenses. Anti-Reflective will reduce eye strain by restricting light reflections off the lens, while and Anti-Scratch coating will make a lens more impact and scratch resistant. Adding UV Protection will provide 100% Ultraviolet protection from the sun.
Have your child's prescription in hand?

Need to start with a pediatric eye exam?