It was a milestone year for Clearly: in 2020, we celebrated 20 years of bringing you glasses and contact lenses (yes, there's a 20/20 vision joke in there somewhere).
But our story isn't just about eyewear – if you've shopped with us over the last 20 years, you've joined us on Our Mission to eradicate poor vision by 2050.
Before we get into all that incredible stuff, let's put 20 years into perspective (yes, that's a vision pun). Way back in 2000, the first camera phone was sold. Just think of how many pet portraits, selfies, and pictures of avocado toast have been taken since then.
But what's even better than photos? Seeing, enjoying, and immersing yourself in the amazing things in your everyday life.
In 20 years, we've brought millions of people the glasses and contacts they need to see clearly. That's 20 years of working your way up to your dream job. Watching your kids and grandkids start and finish school. Reading letters, emails, and text messages from friends around the world.
With your support, we're doing whatever we can to make glasses and contacts accessible and affordable for everyone – and spreading awareness about the vital importance of eye health, while we're at it.
Read on to learn about what we (you included!) have achieved in 20 years of Clearly.
Access for those in need
2.5 billion people around the world are living with uncorrected vision issues – that's 1/3 of the global population.
If you wear glasses or contacts, you know how important they are to your daily routine. From reading the morning headlines to driving home in the dark, we want to make sure everyone can access the eyewear that helps them see the important things in life.
In 20 years, we've taken some serious strides towards Our Mission to eradicate poor vision.
Buy One, Give One program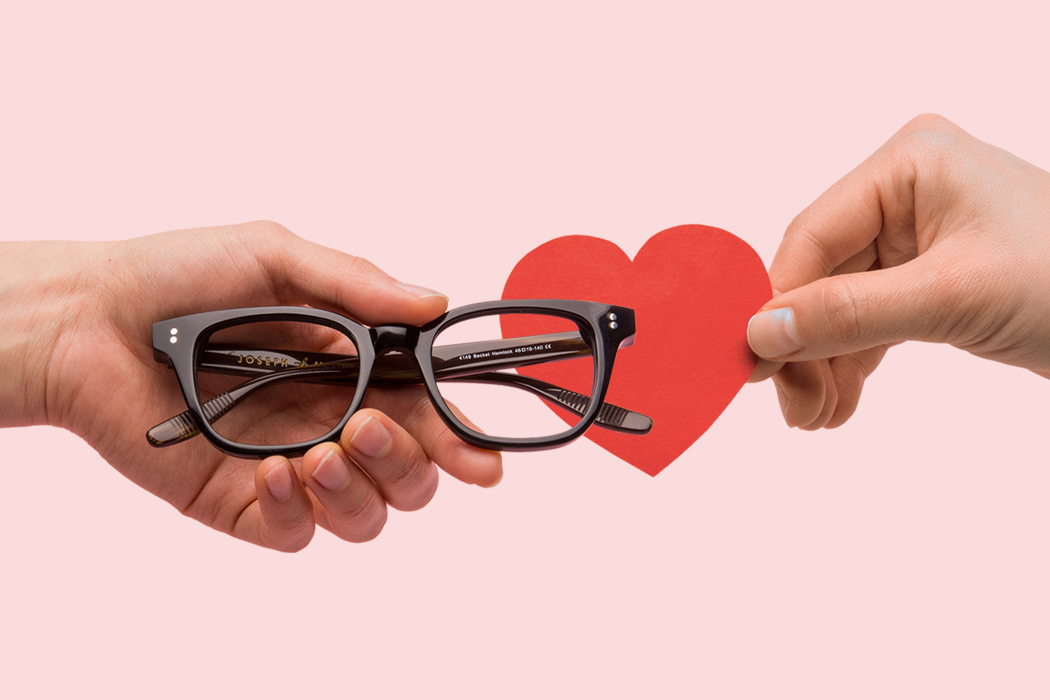 You're not just getting a fresh pair of glasses that help you accomplish whatever fills your day routine – you're giving that exact same benefit to someone else.
With our Buy One, Give One program, when you buy a pair, you can donate a pair to someone in need with just one click. In 20 years, you've helped us commit 481,000+ pairs of glasses to those in need to over 51 countries, in partnership with Essilor Vision Foundation.
Thanks to you, more than 481,000 people have the vision correction they need to get through the work day, finish their studies, read to their kids, watch their favourite TV shows, and immerse themselves in the world around them.
Local community initiatives
We've partnered with many organizations in Vancouver to provide free glasses and eye health screenings, including the Downtown East Side Eye Clinic, West End Seniors Centre, Salvation Army, and Gathering Place Community Centre.
Throughout the years, we've helped over 600,000 people gain access to vital eyewear, so they can move through life with clear vision and be better equipped to tackle any challenges they face.
Nationwide youth eye care efforts
We've paired up with organizations across Canada provide eyewear and eye health education for young people, including Tim Horton's Children Foundation, Toronto Foundation for Students Success, and Big Sisters Vancouver.
Through these partnerships, we've supplied amazing young people with eyewear that helps them to achieve their potential inside and outside of the classroom, boosting their confidence and encouraging them to embrace the opportunities around them.
Affordable eyewear for everyone
In the last 20 years, we've become a go-to destination for stylish eyewear that doesn't break the bank.
Whether you choose contact lenses, stick to your specs, or dabble in both, we're determined to break down financial barriers, so that everyone can afford the eyewear they need to work, support their families, and enjoy the important things in their lives.
Over the last 20 years, we've launched many ranges and initiatives that serve this purpose.
Free Glasses for Kids program
We're giving free glasses for kids age 10 and under at all Clearly retail locations in Canada, with the aim of helping every child see their full potential.
80% of classroom learning is visual, and nearly 25% of children have untreated vision problems that can slow down learning, cause frustration, and lead to a negative self-image.
We launched our Free Glasses for Kids program to provide an affordable and accessible solution, so vision issues can be identified and corrected in this vital time of growth and development. So far, we've provided over 700 pairs of free glasses to children living across Canada.
Glasses from $9
We offer the most affordable eyewear in Canada, with single vision prescription glasses starting at just $9 (yes, that's less than a fancy cappuccino).
Especially after a challenging year, we want to make sure that those who need a budget-friendly option are able to access the eyewear they need to move forward with the important things in their lives.
The best deals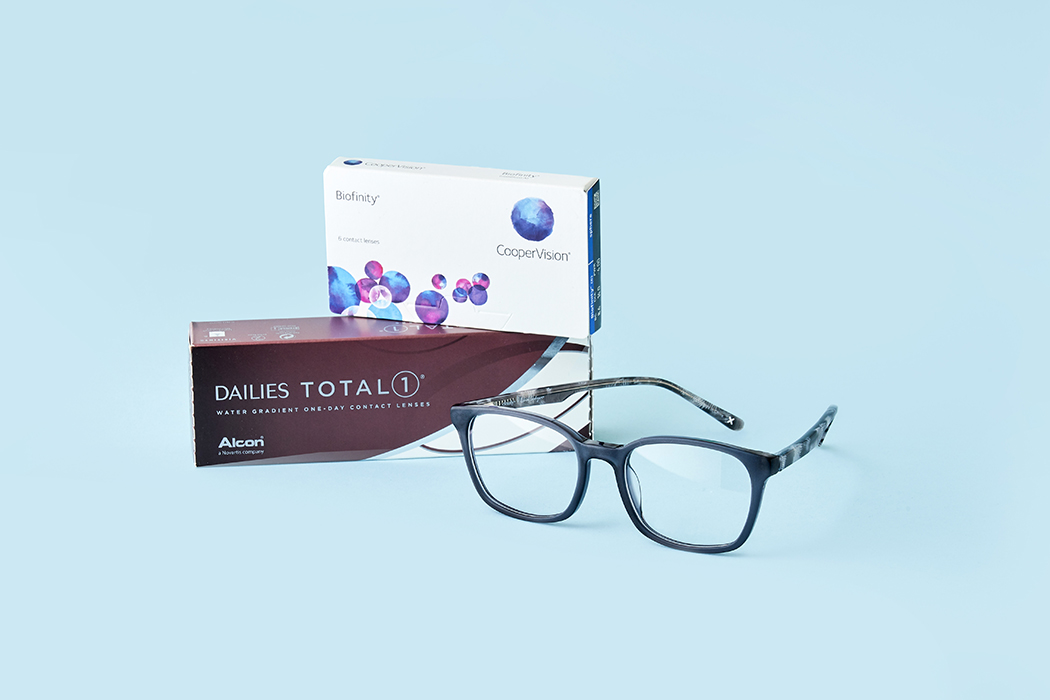 Yes, we're competitive – we want to be the place you can find the very best deals. We offer a price match guarantee on contact lenses and discount codes galore on all eyewear, so you can depend on us to provide quality, stylish options at prices that just don't exist anywhere else.
Using your vision benefits
From workplace benefits to private insurance, we want to ensure you can make the most of your vision insurance dollars and FSA or HSA funds.
Awareness about eye health
Taking care of your eyes is about so much more than wearing glasses or contacts – it all starts with eye health. Regular eye exams and routine eye care are key to preventing vision issues and preserving your eyesight for all the wonderful things that wait in the years ahead.
We've spent the last 20 years advocating the importance of eye health and are experts on everything from UV protection and blue light to COVID-19 and your eyes. We're also big on advocating for comprehensive eye exams, which ensure that vision conditions (and other health problems) can be spotted and treated early on.
We've been working to spread the word across all avenues.
Eye exams for kids
One of the main aims of our Free Kids Glasses program is to educate parents about the vital role that good eyesight has in their child's development, and the importance of annual children's eye exams.
Retail locations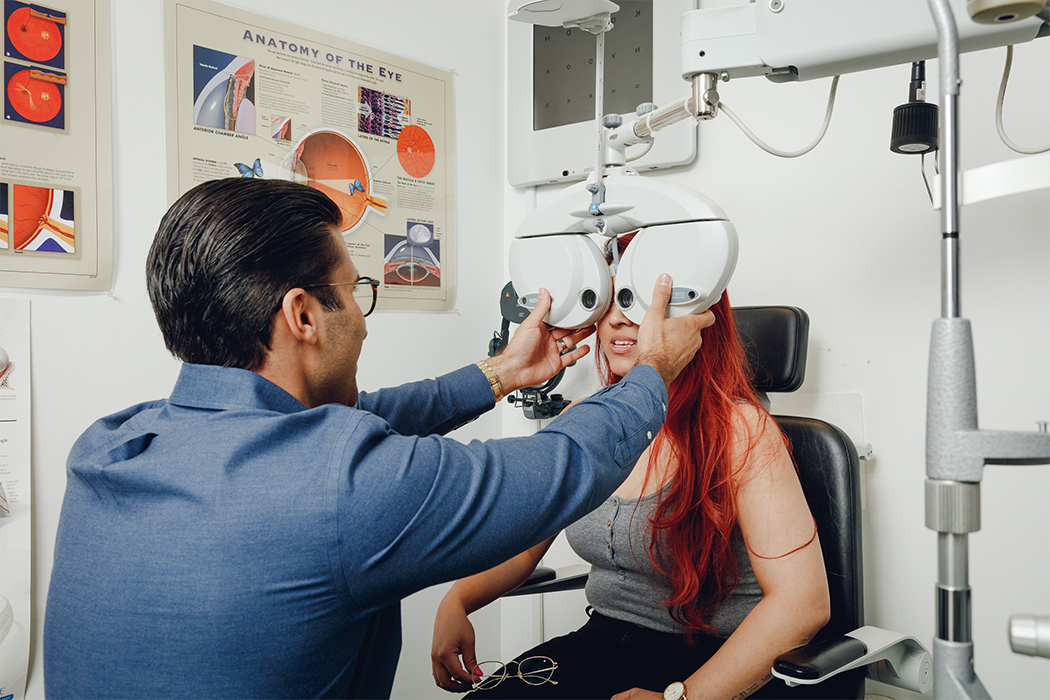 You can get a comprehensive eye exam at any Clearly retail store, where our partner opticians will use the most advanced ophthalmology equipment to test your vision and check your overall eye health.
Read all about it
All this knowledge is documented in our blog, where you can find tips, advice, and expert insight (pun intended) on all things eye health.
The only thing that's more exciting than reflecting on the 20 years we've spent spreading the eyewear love is thinking about all the amazing things that come next.
Thank you for being part of our journey so far, and keep your eyes peeled – we're just getting started.