This post is also available in:

Français (French)
Clear frame glasses, aka transparent or see-through frames, are a versatile eyewear style. From staple to statement, clear frames come in many different shapes, sizes, and subtle colours to suit just about any personality or mood.
Picking out a new pair and want to give clear frame glasses a try? We'll be transparent – we've got style tips and recommendations for men's and women's clear frame glasses.
A quick history of clear frame glasses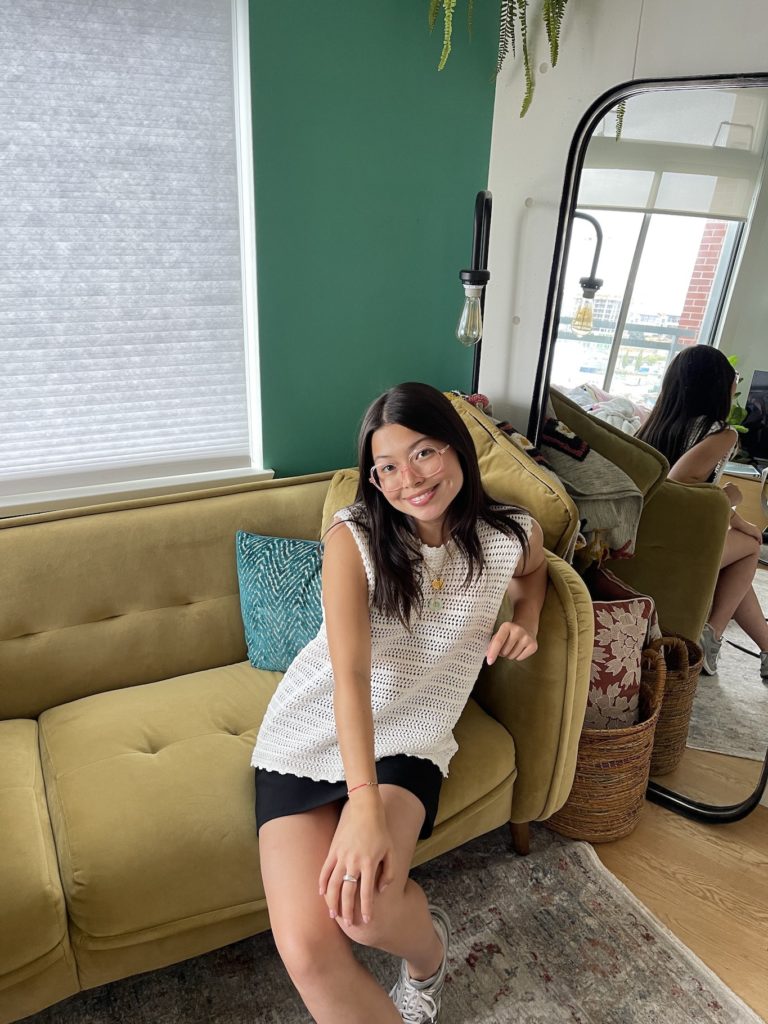 It might surprise you that clear frame glasses have been around since approximately the 1930s. Back then, they were usually round and narrow, as per the style of the day.
By the 40s and 50s, clear frames were all the rage and round or cat-eye was the shape to sport. Thanks to technological advances, it became easier to manufacture plastic, resulting in more colours, mixing of materials, and trends that have stayed with us ever since.
P.s.: if retro glasses are your thing, check out our vintage collection and explore our complete guide to the history of vintage glasses styles.
Types of clear frame glasses
You might be thinking: the clear frame glasses trend is pretty… well, clear. While that's true (everything you need to know about them is right in the name), the sheer number of variations offers endless possibilities.
Since the frame is transparent and the colour is toned down, other aspects of the frame are free to steal the spotlight. Shape, size, and subtle details take on more prominent roles – shop our star picks below.
Statement shapes
Fun frames can shape your look in the best possible way. From bold 70s silhouettes to angular outlines, these clear frames are anything but understated.

Mix-and-match minimalism
Mix-and-match, but make it minimalist. Metallic elements + barely-there frames = see-through styles that can see you through anything.
Cool colours
Clear doesn't mean steering clear of colour. Choose a frame in a sweet pastel for a look that's pure eye candy, or balance out a bold tone with a gradient or colour-blocked design.

How to shop clear glasses frames online
Did you know that there's a crystal-clear way to find clear frame glasses on our site?
Go to our homepage
Scroll down to 'Shop Frame Colours'
Click on 'Clear'
You can also filter for clear frame glasses on any product page:
Click 'Colour' in the row of filter options above the list of frames
Check off 'Clear'
Once you've chosen your frames:
Click 'Add Lenses' and enter your prescription
Choose your lenses
Shimmy through the checkout (don't forget to check our coupon codes page first to see if there's a deal waiting for you there).
How to style clear frame glasses
With a style this versatile, there really are endless ways to wear clear frame glasses. Below are some looks, tips, and tricks to give you a clear idea (or two) of how to incorporate these frames into your own wardrobe.
Celebrity style inspo
We looked to the stars for some inspo on the clear frame glasses trend, and came away with looks ranging from celestial to sporty to retro. (Bonus: shop the looks with (more affordable) versions from our site.)
View this post on Instagram
@selenagomez shines in this sparkly pair of cat-eyes. Build your own Old Hollywood look by popping tinted sun lenses into a transparent cat-eye frame (try solid grey for a classic look, or pastel gradient lenses for a nostalgic one).
View this post on Instagram
@k.mbappe is a natural in these sporty Oakleys. Emulate this subtle-but-striking vibe with a frame that incorporates some contrast.

@beyonce narrows it down with a 90s rectangular pair. Make like Queen Bey by bringing the bling and topping it all off with a crystalline pair.
@sethrogen throws it back in frames that compliment his retro outfit. Steal his look by getting your groove on in a square pair.
Tips, tricks, and ideas for clear frame glasses
In fashion terms, clear frame glasses are a true neutral – they go with everything. So where do you go from there?
Shine bright like a diamond
Colourless, transparent frames catch the light like crystal: like a diamond you can wear on your face. Clear frame glasses add a little lightness to your look, so try wearing them with an all-black outfit to bring some playfulness to an otherwise austere outfit.
Blast from the past
Clear frame glasses can bring a fun retro vibe, recalling acrylic and lucite furniture from the 60s and 70s or the inflatable furniture and see-through backpacks of the 90s. Vibe-match with vintage wear from those eras, or let the frames work their retro-futuristic magic in a modern outfit.
Silver lining
Because clear frame glasses capture and sparkle in the light, they can look almost metallic. Turn up the simmer on the shimmer by complementing them with metal jewelry or shiny clothes.
Low-maintenance monochrome
A frame that goes with everything? Yes, please. Let the colour (or lack thereof) do the work and leave it low-maintenance. Build a monochrome look around clear frame glasses by matching the tone (or lack thereof). Your frames will enhance the effect.
A good sport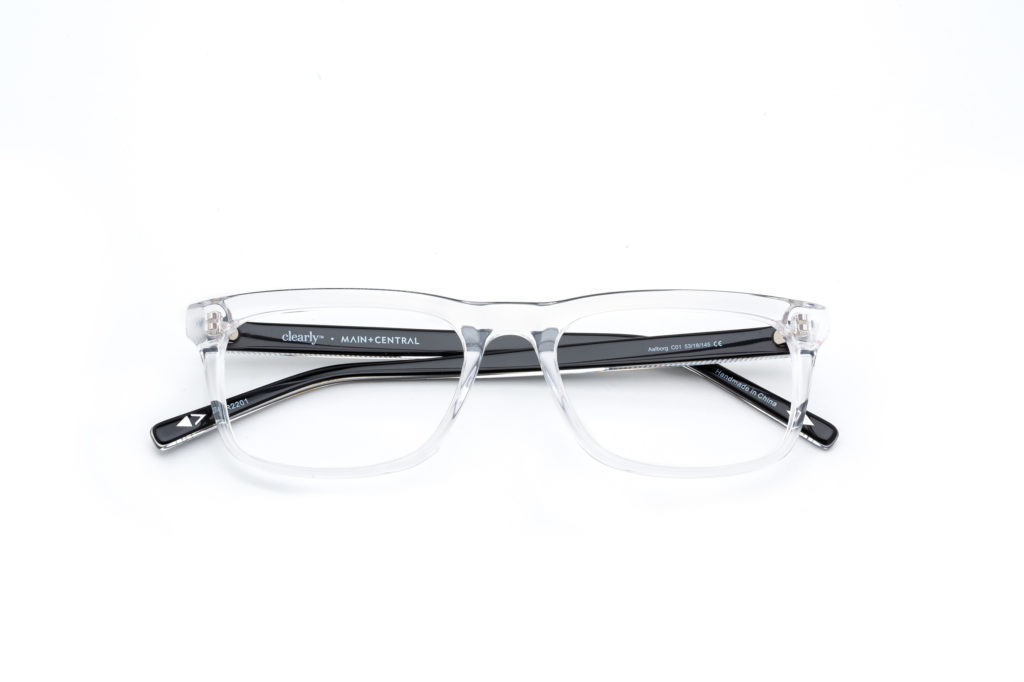 Clear frame glasses are a good sport with athleisure wear or athletic clothing. Pro tip: pick clear frames for your sunglasses and add polarized lenses to minimize glare on the court, field, or water.
Make it up
The best frames to wear makeup with? Clear frame glasses. They won't compete with the rest of your look, and they'll subtly frame your eyes to make them pop. Think of them like the nude lip of the eyewear world.
Colour it in
Want to play with accent colours? Choose clear frame glasses with a slight tint for a hint of colour that won't compete with your clothes. And with frames starting from just $9, you can keep up to date with seasonal colour palettes (and the latest Pantone of the year) without breaking the bank or changing up your whole wardrobe.
Did you find a clear winner? Grab your pair now or check out our 2022 glasses trends edit or celeb-looks-for-less post for further ideas.