International Women's Day is an important time for us to pause, reflect, and focus on what gender equality looks like within our daily interactions. We take it as an invitation to highlight incredible women who have challenged expectations and left an impact in their worlds.
From international icons to women within our own Clearly community, these individuals share many characteristics: strength, determination, intelligence, and a penchant for wearing stylish glasses, of course.
And now we challenge you: read on, get inspired, and look for ways you can uplift and celebrate the achievements of the incredible people in your circle, on International Women's Day and beyond.  
IWD at Clearly
As well as recognizing incredible women that have impacted our culture, International Women's Day is about looking around at the amazing people who make a difference in our lives. This year, we took some time to talk to different women at Clearly and get their perspectives on International Women's Day. Read on for their answers to the following question.
"What does International Women's Day mean to you?"
Victoria Chung, Category Analyst, Contact Lenses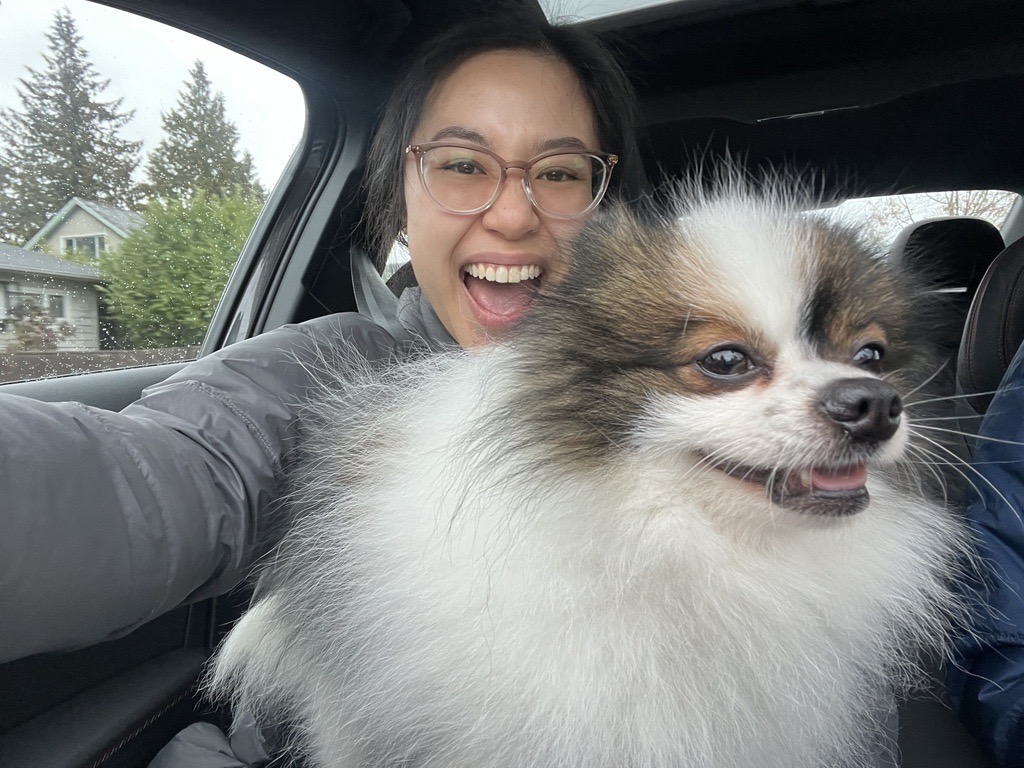 "What this day means to me is inclusion at its core. It's a day to remind ourselves to welcome differences and to challenge biases in how we see the world."
Sandra Reimer, Returns Specialist
"Nearing retirement, I can see the progress that has been made over the years. This morning, a girlfriend at work said "What would I do, stay at home?" Girls are happier because they are doing it for themselves. Spreading their wings and proving their capabilities. Something has been accomplished and Clearly is a place which allows us to just do that."
Sheila Endriga, Customer Service Team Manager, Service Delivery
"To me, International Women's Day is a time to honour the sacrifices and hardships of the women in my life, especially my mother, who grew up in an environment where the opportunity for university-level education was only given to the men in the family, while women were arranged into marriages.
My mother went against the grain and diligently worked to get her education. Back then, students who worked and paid for their education with their own money were not the norm. Ever the optimist, my mother persisted and ultimately finished her education and earned her college degree.
Growing up with a woman of such strong character, she became and still is the driving force to why I knew what I want, who I am, and who I want to continue to become. My parents, along with my siblings, continued this wave of positive change and supported their children according to their capabilities and needs, which is something I hope to do for mine.
I learned from a young age that the value of a person is much more than social class, educational attainment, occupation or gender, but in order to make a difference, you must know where your values lie, embody your own belief and have the drive to make things happen.
I believe that any woman can be strong if she knows her value. We should know our strengths and for our weaknesses, we must embrace them, because it is what makes us unique and special. With that in mind we can face whatever challenges that comes our way.
I want to be remembered not just by my name or for what I have attained in life, but as a person who had touched peoples lives. Anyone is capable of this, no matter the gender, race or orientation. I am blessed to be a woman! Be proud to be a woman. Be proud to be you."
Cristiana Bonifacio, Social Media Intern
"To me, today is about celebrating how far we've come in terms of embracing inclusiveness, diversity, and advancement in the workplace. It is about receiving the respect and acknowledgment we deserve for our contributions to society.
As a young woman about to enter the workforce, I'm excited to collaborate with incredible women from all walks of life who are bringing their A-game and influencing society day by day."
Marisol Valencia, Training Supervisor, Operations
"Today has a lot of meanings, but the focal point to me is celebrating the progress made towards achieving gender equality and women's empowerment.
It is a day to recognize the extraordinary acts of women and to stand together, as a united force, to advance gender equality around the world. To talk about equal rights and equal opportunities, and that every gender must have a choice to become who they truly want to be and not stay in traditions, roles, views, and behaviours that don't fit us any longer nor serve anyone for the evolution of our civilization."
Heather Iatonna, Store Manager, Clearly Chinook Centre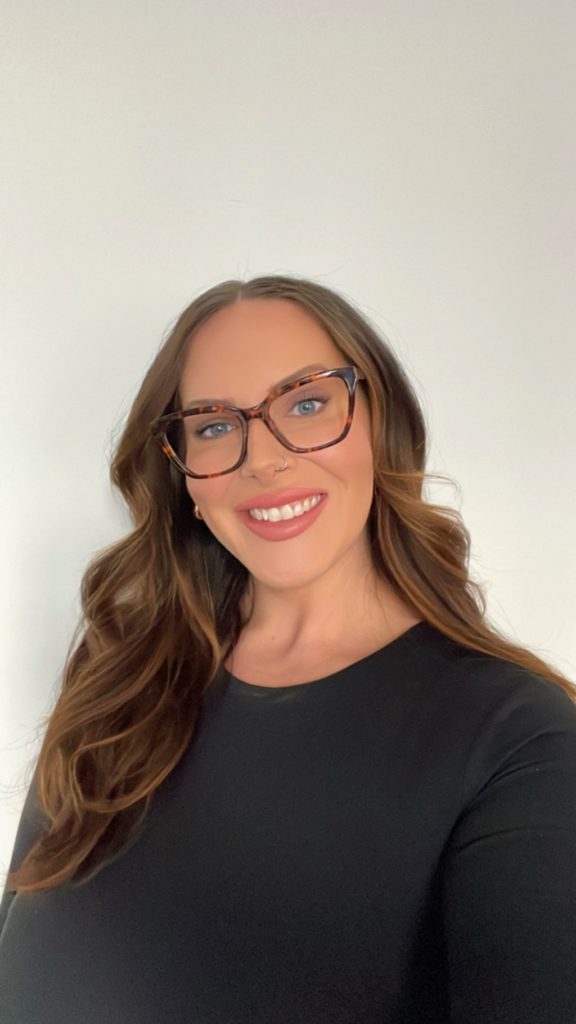 "Today is about representation and celebration! It is a day to rightfully celebrate women for who we are, not through the lens of inherent bias that still exists today. Through this, we can feel our society continuing to build upon the path to true equality and impacting positive change for all women."
Kristina Ettema, Junior Fulfillment Specialist and Gold and Silver Medal Special Olympic Athlete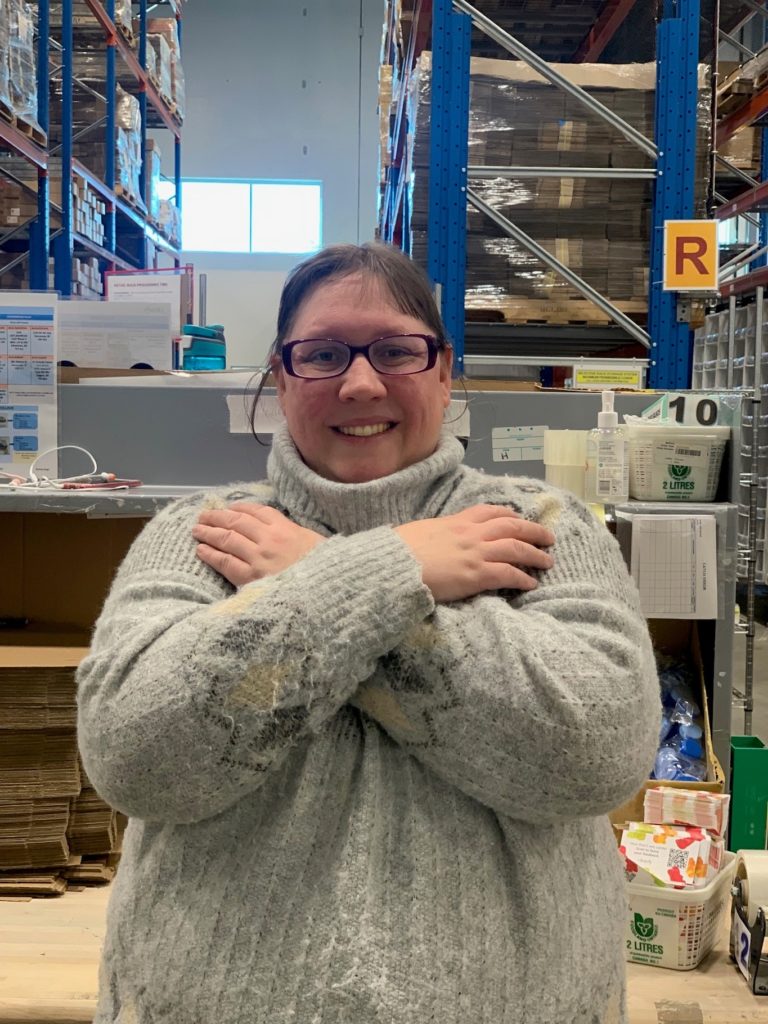 "Going to work where I'm happy, accepted and living life to the fullest. Also enjoying sports, quilting, and swimming. I love my life because where I work, everybody is kind and awesome."
International Women's Day eye-cons
Elsie MacGill: Challenging the landscape
Elsie MacGill was born in Vancouver, Canada (the same place as Clearly!) in 1905, and spent her life challenging expectations of what a classroom, a workplace, and an entire industry should look like.
Her mother, Helen Gregory MacGill, was British Columbia's first female judge and an advocate for women's suffrage, and Elsie carried this legacy forward. In 1927, she became the first Canadian woman to earn an electrical engineering degree, after graduating from the University of Toronto.
This was the first of many 'firsts' she would earn. During her lifetime, she became the first woman in the world to gain a master's degree in aeronautical engineering, the first woman to serve as Technical Advisor for International Civil Aviation Organization, and the first woman ever to chair a UN committee (just to name a few).
MacGill was nicknamed Queen of the Hurricanes and featured in everything from international news stories to comic books for her role in developing the WWII Hawker Hurricane fighter aircraft. But, as well as incredible advancements in aeronautical technology, her legacy includes a lifelong dedication to advocating for women's rights, for which she received the Order of Canada in 1971.
By spending a lifetime shattering glass ceilings, MacGill proved that, when women have ambition, self-belief, and a clear vision, the sky is the limit.
Justice Ruth Bader Ginsburg: Challenging the system
Justice Ruth Bader Ginsburg was a woman who chose to challenge – and conquer – all obstacles that crossed her path. This began with graduating joint-first in her class at Columbia Law School in 1959, all while raising her baby daughter and caring for her husband, who had testicular cancer at the time.
Despite facing relentless gender discrimination in her academic and professional pursuits, she became the first tenured woman to hold a position at Columbia Law School. After moving on to a fellowship at Stanford, she was appointed as a U.S. Court of Appeals judge.
In 1993, she became the second woman (and the first Jewish woman) to serve as an Associate Justice of the U.S. Supreme Court. Justice Ginsburg held this position until her death in December 2020.
From the classroom to the courtroom, she pursued equal treatment of men and women under the eyes of the law. Her legacy continues to protect the rights of Americans and inspire people across the world. By challenging the system, Justice Ginsburg's story shows us the monumental change that can be achieved when women take their rightful spaces at the table.
Marsai Martin: Challenging the narrative
Marsai Martin has challenged the Hollywood machine, broken a Guinness World Record, and become an inspiration for young women around the world – all before she was old enough to get her driver's license.
At age 10, she landed her first acting role on the sitcom Black-ish and quickly became an audience favourite both on and off-screen. As her success on TV grew, Martin began looking for other acting opportunities but was frustrated by the lack of roles for young, black women – so she decided to take matters into her own hands and create her own content.
In 2019, at age 13, she produced and starred in the feature film Little and became the youngest person in Hollywood to ever produce a movie. That same year she scored a production deal with Universal Studios and became the youngest person to get a deal at any movie studio.
Her work off-screen is just as impactful – with a loyal following on social media, Martin uses her platform to talk about issues that are important to her, which includes everything from challenging traditional Hollywood beauty standards to raising awareness for movements such as Black Lives Matter.
By using her platform to tell stories that are relevant to her, Martin shows us that challenging the narrative can break boundaries and open up new possibilities for everyone.
From the US Supreme Court to the open skies. From the Hollywood hills to our (virtual) offices. Everywhere we look, we can find women who have changed the course of history and impacted our own day-to-day lives.
If you've been inspired by a woman in your life, or you have your own vision to share, we want to see it – tag us on Facebook or Instagram and show us how you plan to celebrate International Women's Day and beyond.