No, we're not crying, there's just something in our eye…
It's time to look back at all the incredible things we've actioned and accomplished towards Our Mission in 2021.
Doing this roundup makes us feel a lot of gratitude, and we want to thank our customers (yep, we're talking to you) for making this incredible year possible.
Initiatives we've supported, causes we've contributed to, people we've helped – it's because of our customers and team members. So yeah, we're feeling a little gushy.
Learn about all the things you've helped us accomplish in 2021. And, as you explore our roundup, remember: thank you, and you, and you…
A quick word about Our Mission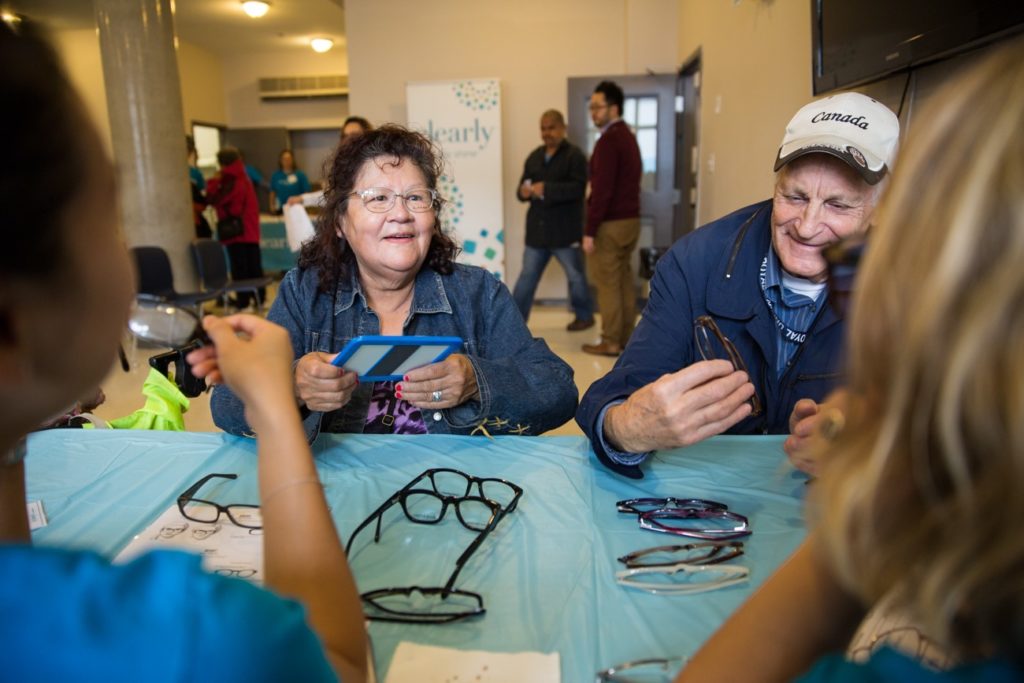 We believe everyone deserves to see – but 2.7 billion people around the world don't have access to the eye care and eyewear they need. We're setting out to change that.
Our Mission is to eliminate poor vision by 2050. There are a few ways we're working to make this happen:
We're making eyewear accessible and providing people in need with free glasses and eye health services.
We're making eyewear affordable to ensure financial barriers don't prevent people from getting the vision care they need.
We're spreading awareness about the importance of eye health, so everyone knows how to take care of their eyes.
What does all this look like in action? Read on to find out.
Buy One, Give One 550,600+ pairs committed
When you buy a pair, you can donate a pair to someone in need (in just one click). These pairs go to people living in underserved populations and communities in over 51 countries around the world, distributed in partnership with Essilor Vison Foundation.
Thanks to you, 550,600+ people will be able to slip on their glasses and see the amazing things in their lives clearly.
In your words…
Free Glasses for Kids
3,000+ kids equipped with free glasses
25% of children experience vision problems, and yet 40% of kids don't have regular eye exams. Considering 80% of what we learn is visual, all these numbers add up to a major concern.
However, there's one number we're really proud of: more than 3,000 kids across Canada have received a free pair of glasses through our Free Glasses for Kids program.
Available at all Clearly retail locations, children age 10 and under can visit their nearest store and get a free pair of kid's glasses – all they need is a valid prescription and health card.
Thanks to your support, we're able to equip kids with the eyewear they need to learn, play, and see their full potential.
Seva Canada
$13,500 donated
Alongside our own initiatives, we're always looking for ways to expand Our Mission and partner with incredible organizations that are making a difference. This year, we partnered with Seva Canada, a charity that works to restore sight and prevent blindness in developing countries.
During Mother's Day weekend, we donated 5% of proceeds to mothers and children in need. You helped us give $13,500 towards cataract surgeries for women and children in low-income communities.
Thanks to you, we were able to fund life-changing procedures that enable children to succeed at school and ensure mothers can work and care for their families – the impact of which is immeasurable.
Qmunity
$15,000 donated
Alongside helping people see the important things in their lives, we're committed to looking inwards and finding ways to be more impactful and inclusive.
This year, we partnered with Qumunity, an organization that supports the LGBTQ2SAI+ community with counselling, support, and other services.
As part of our Pride Month celebrations and the Clearly Run Club's fundraising activity, we donated $15,000, which provided 70 hours of free counselling for Qmunity members and contributed to the local youth and senior programs.
The Clearly team also took part in Qmunity's Queer Competency training, to gain a better understanding of ways we can support the LGBTQ2SAI+ community and create an inclusive space for our customers, employees, and collaborators.
It's all possible thanks to your support, which allows us to engage and grow in these vital spaces.
Clearly for Community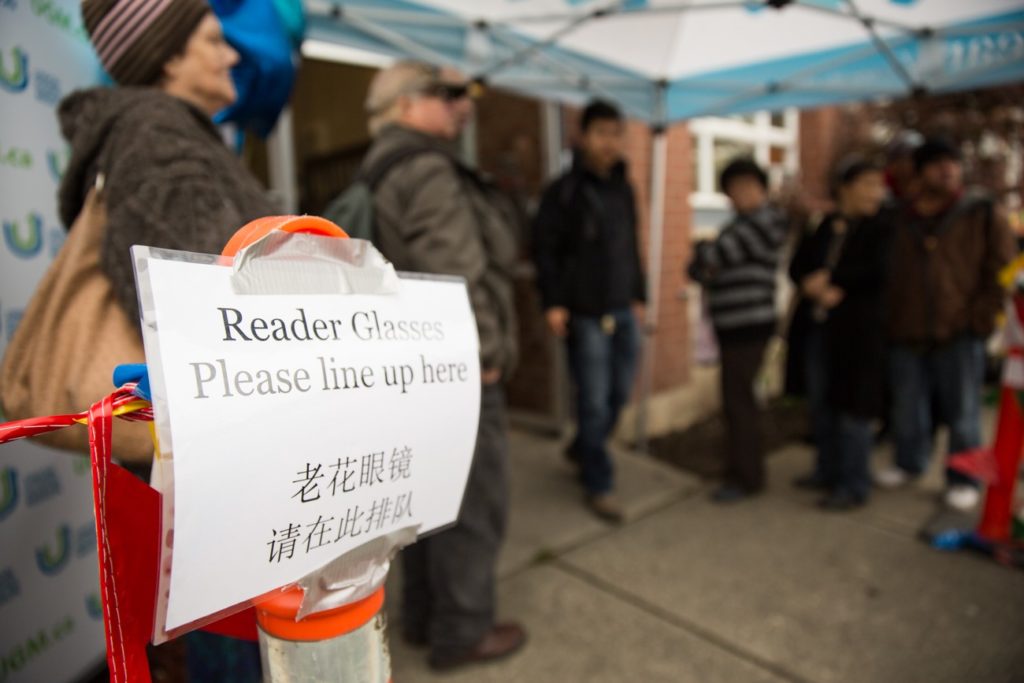 Clearly's Change the View program has been part of our hearts from the very start, and this year we're excited to announce that we've renamed, revamped, and revitalized into Clearly for Community – a charitable organization within Clearly that works to improve vision and health for people in Canada.
We've made it a priority to find new ways to get involved with organizations that make an impact close to home. Since 2020, we've donated over 5,500 frames and $10,000 to various organizations across Canada.
Breakfast Club of Canada
$10,000 donated
We donated $10,000 to support Breakfast Club of Canada's Back to School 2021 campaign, which helps to ensure children are getting the nutrition they need.
With over two million children across Canada at risk of starting the school day on an empty stomach and a 45% increase in program attendance, families across the country are in need of support.
Our donation has gone towards opening new programs in schools that were previously on the Breakfast Club waiting list, creating innovative programs for diverse communities, and funding food access solutions across the country.
Tim Hortons Foundation
500+ pairs donated
We've continued to provide free glasses to children and teenagers who attend Tim Hortons Foundation Camps. Since the start of 2020, we've committed and distributed 569 pairs to help amazing kids see their full potential.
Canadian Vision Care
2,600 pairs donated
We've donated 2,000 pairs of prescription glasses and committed 600 pairs of speciality prescription glasses to Canadian Vision Care, which will be distributed to people in the Philippines, Malawi, Guyana, and Jamaica.
As part of their mission to improve access to eye care globally, CVC also trains local eyecare professionals and creates sustainable eyecare solutions in communities around the world.
Friends of Ruby
50 pairs donated
Friends of Ruby is an Ontario-based organization that supports LGBTQ2SAI+ youth through social services, housing, and mental health support.
We donated 50 pairs of prescription glasses to young people in their Youth Centre, so they have the eyewear they need to see confidently and feel confident as they move through their routines.
Toronto Foundation for Student Success
900+ pairs donated
Since 2020, we have provided over 900 students with prescription glasses, in partnership with the mobile eye clinics operated by Toronto Foundation for Student Success.
The Lion's Club frame donation scheme
550 pairs donated
Thanks to our customers, since 2020 we've gathered over 550 pairs of glasses to be recycled and donated to people in need through our second-hand frame collection program, in partnership with The Lion's Club.
Community centres
3,050+ pairs donated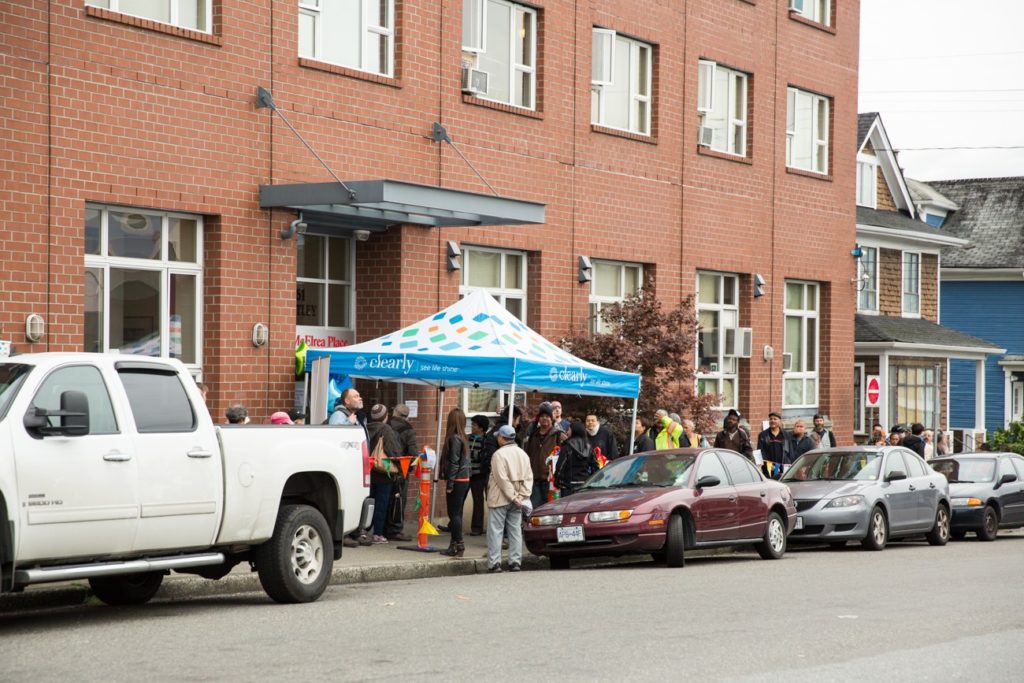 We've connected with centres across Vancouver, BC, including The Gathering Place, the Downtown East Side Clinic, The Salvation Army, and the West End Seniors Centre to equip people in need with over 3,050 pairs of prescription glasses, reading glasses, and sunglasses.
So, what does 2021 add up to? Over 550,600 pairs of glasses and $38,500+ donated – and countless lives changed forever. Oh yeah – and it's all thanks to you.
Learn more about Our Mission and the things we do to reach our goal to eliminate poor vision. If you have feedback, ideas, or stories to share, connect with us on Social.