This post is also available in:

Français (French)
Okay, be honest – when was your last eye exam? How often do you think you need an eye exam?
And how are you tracking compared to the average Canadian?
We surveyed the nation to get an honest perspective on eye health habits from coast to coast.
We then asked Dr. Justin Asgarpour, Optometrist and Chief Vision and Mission Officer at Clearly, to give us his expert opinion on what Canadians are doing well – and what we need to improve.
Take a look at the results, see where you fit in, and find out what the doctor advises.
Almost half of Canadians experience regular vision issues
We asked how often people experience vision issues (such as blurred vision, floaters, blind spots, clouded vision, glare, or halos around lights).
Turns out, it's pretty common:
Almost half (44%) of Canadians say they experience vision issues at least a few times every month
1 in 5 (21%) Canadians have these problems on a weekly basis
10% of Canadians struggle with vision issues every day
Doc talk
"Vision issues could be something minor, such as needing to have your prescription updated. Or it could be an indicator of a more serious health condition, such as glaucoma or macular degeneration," Dr. Asgarpour says.
"Early identification is the best way to prevent lasting damage – so if you're having any vision issues, book an eye exam as soon as possible."
1 in 3 Canadians are overdue for an eye exam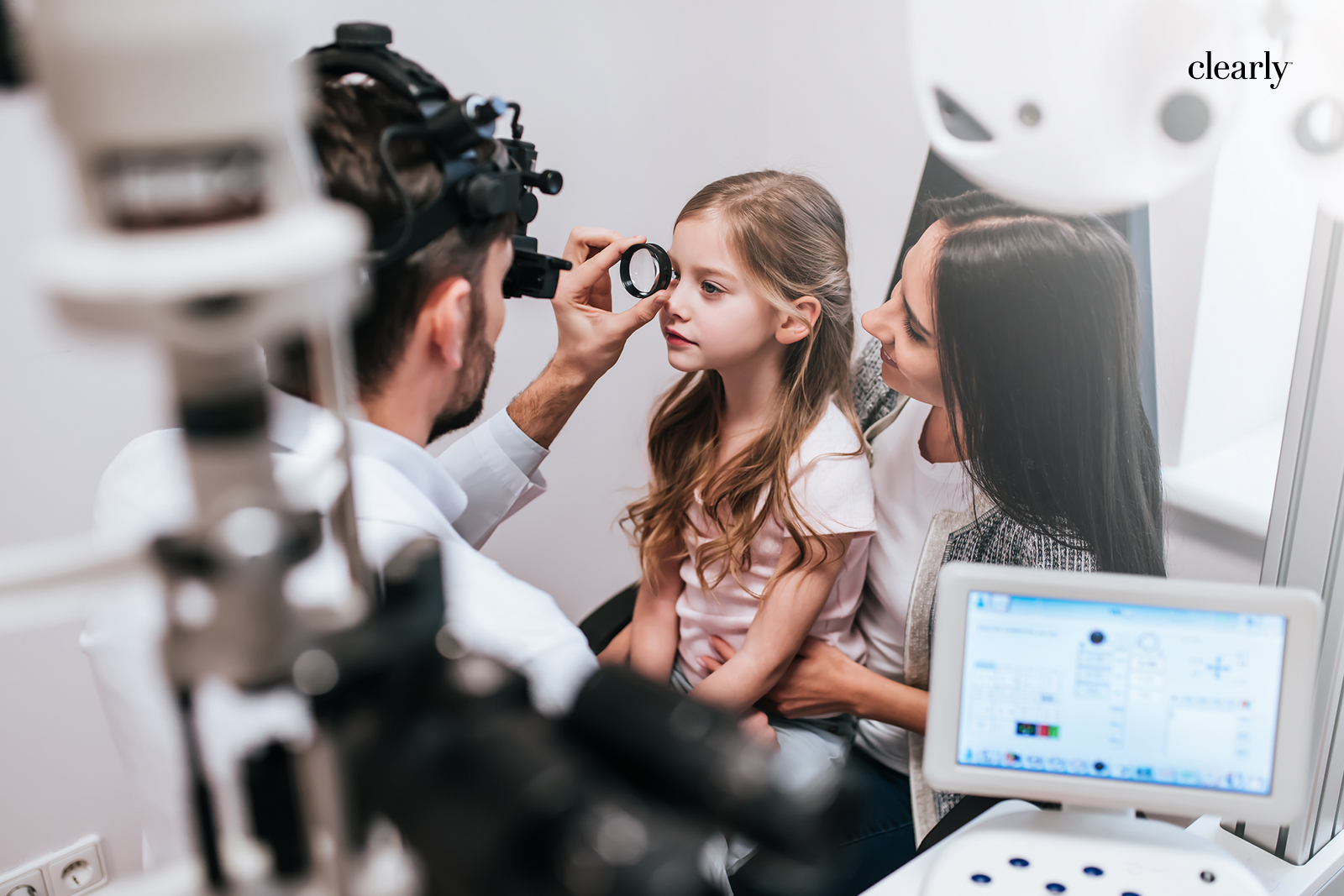 Despite the fact that almost half of Canadians regularly experience vision issues (see above!), 34% are overdue for an eye exam.
Adults should get a comprehensive eye exam at least once every 24 months. Children need one every year.
Looking at the provincial breakdown of worst offenders, British Columbians are the most overdue – 40% haven't had an eye exam in more than 2 years. Quebec comes in next (39% overdue), followed by Ontario (33% overdue), and Alberta (30% overdue).
So – when was your last eye exam? (If you have to think that hard, it's probably been too long…).
Doc talk
"Right now, 1 in 7 Canadians has an eye health condition that can lead to permanent vision loss. But 75% of vision loss is preventable as long as you keep up with your routine eye exams," Dr. Asgarpour says.
"Conditions such as glaucoma, macular degeneration, or diabetic retinopathy can threaten your vision permanently. Symptoms tend to be minimal or nonexistent until the disease has progressed – which means early detection is key."
"It's not just about your eyes, either. Serious health conditions like high cholesterol, high blood pressure, diabetes, and cancer can be first detected in an annual eye exam."
Book online at your nearest Clearly and find out everything you need to know about getting ready for an eye exam and what to expect at a kid's eye exam.
Most Canadians know the rules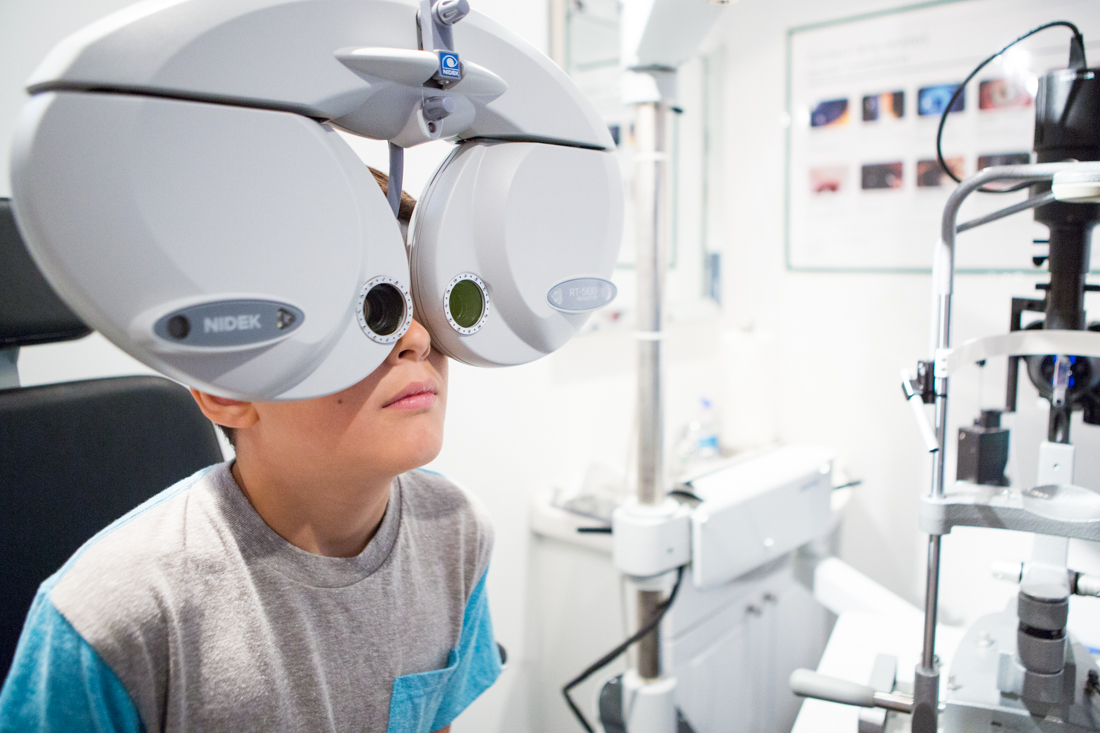 Despite the fact that 34% of us are overdue for an eye exam, most Canadians know how often they should be getting their eyes checked. 86% of people told us they're aware that they need an eye exam at least once every two years.
Doc talk
"I may sound a little biased, but eye exams are awesome. If you visit your nearest Clearly, your eyes can get the VIP treatment with our OCT scanner, which is a state-of-the-art machine that produces a 3D image of your eye and allows doctors like me to see big problems early on." 
"The best part is that it's accessible to all our eye exam patients as part of a comprehensive eye exam: no extra cost. We want to make sure everyone gets an OCT scan because it gives us important information about your eyes that helps us detect debilitating conditions – eye-related and otherwise."
Eye exams at Clearly
The moral of the story is pretty obvious here – keep on the right side of the statistics and keep up to date with your eye exams.
At your local Clearly, we offer comprehensive eye exams for adults and kids – expect the latest eye health technology, including digital retinal imaging, along with expert service from our awesome team of doctors. We also offer free glasses for kids age 10 and under, exclusively at our store locations.
Once you have an up-to-date prescription, you can shop online or in-store for glasses and contact lenses.
We can't wait to see you. Book now at your nearest Clearly.
These are some of the findings from a study released by Maru Public Opinion undertaken by its sample and data collection experts at Maru/Blue on May 21st – 22nd, 2022, among a random selection of 1,517 Canadian adults who are Maru Voice Canada panelists. The results were weighted by education, age, gender, and region (and in Quebec, language) to match the population, according to Census data. For comparison purposes, a probability sample of this size has an estimated margin of error (which measures sampling variability) of +/- 2.5%, 19 times out of 20. Discrepancies in or between totals are due to rounding.