So, you should know. We're kind of obsessed with you – but not, like, in a weird way… What we mean, is we're obsessed with making sure you have the best time ever when you're shopping with us.
Of course, every company says they have great customer service. And while we believe our 20/20 precision truly puts us above all those other companies, we realize it probably doesn't mean all that much if we're blabbering on about it.
Which is why we decided to let you do the talking.
So, in your own words – here's what being Customer Obsessed looks like…
The fastest shipping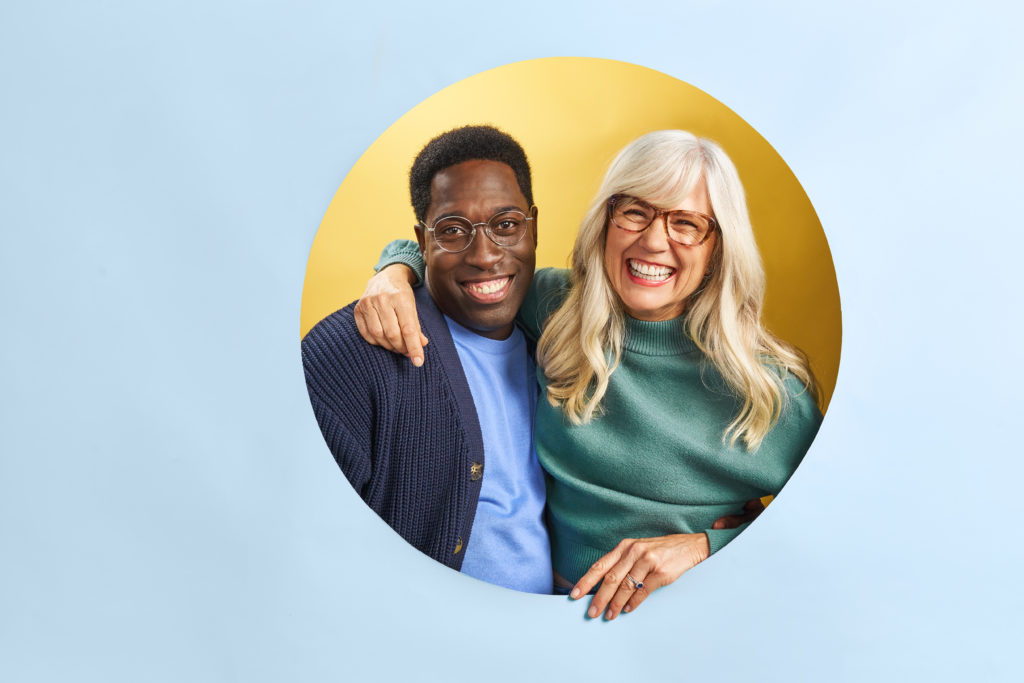 We know how important it is for you to get your eyewear as quickly as possible, which is why we've worked to build network of innovative shipping partners and optimized our operations to make super quick shipping a possibility.
Yes, that sounds like a lot of jargon. What it adds up to is next-day and same-day delivery options for many of our contact lens customers, and a lot of 'they're here already?!' moments for everyone else.
Gregory leans into the Clearly puns

We reached rural Ruth

Lawrence was won over
Get-it-right mindset
Being Customer Obsessed means we're keeping an eye out for you long after you've sailed through the checkout. Getting the right glasses or contact lenses is the difference between seeing and not seeing. And we're not ready to take our eyes off you until we're certain you're seeing clearly.
That's why we offer free returns and a 100% satisfaction guarantee. And we're always looking for ways to honour it.
Solving manufacturer defects for Maureen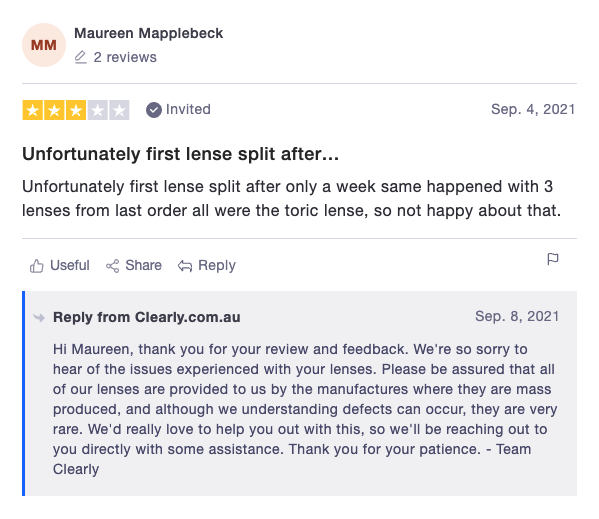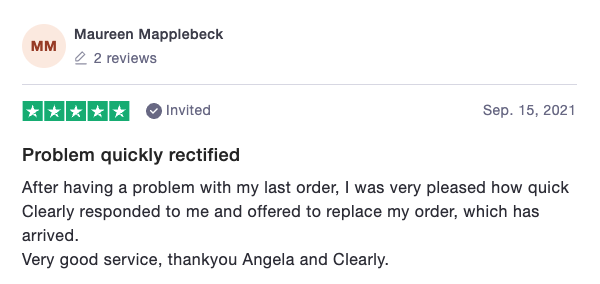 First-time prescription problems with Paul
Making Julie smile
Up-all-night customer service
We love talking about eyewear so much, we've won awards for it. Our team is waiting by the keyboard and phone 24/7, ready to help you out via chat, email, or good old-fashioned telephone.
Whether it's an issue with a past order or questions about which frames will look best on you, we're all eyes (and ears).
Inboxing back and forth with Sandra

Chatting Reagan through the process

Talking style with Sherry

Prices (and products) that change everything
We're obsessed with bringing you the best possible deals on your glasses and contact lenses. But it goes beyond the price-tag – we know how important it is for you to find eyewear that provides quality, comfort, and style.
Whether you're into designer or looking for a few fun pairs you can experiment with, we make sure you can express yourself, your way, within your budget.
A world of possibilities for Grace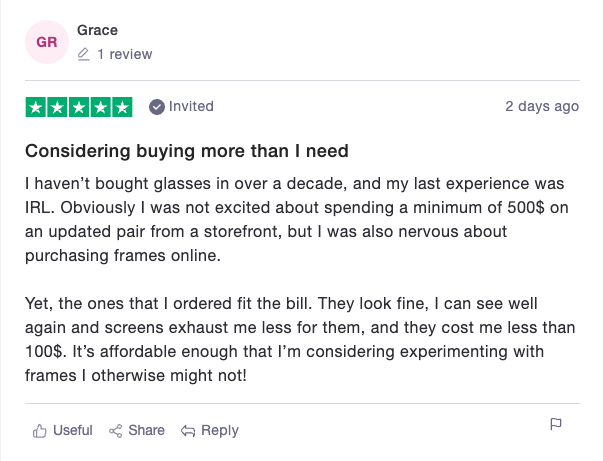 No going back for Amanda

Devon is convinced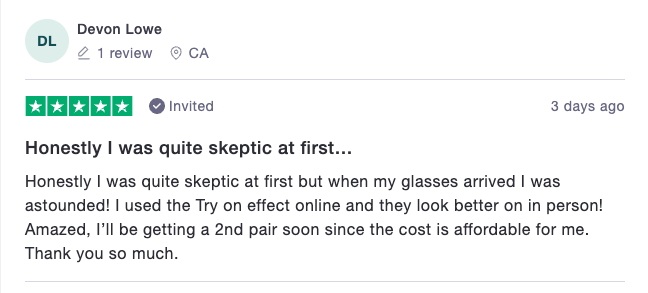 T's favourite money-saving hack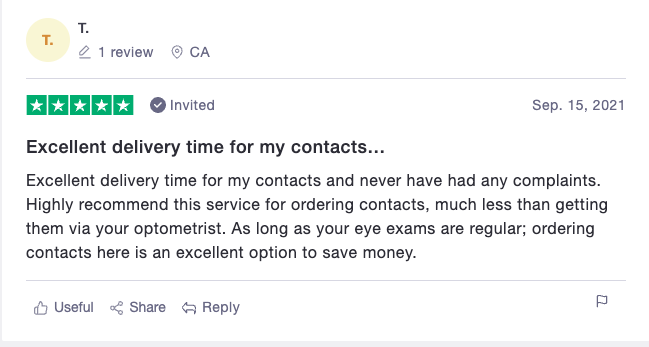 Being Customer Obsessed is just another way of saying that we really care about what goes down with your eyewear experience. From making sure you get it ASAP to fixing anything that doesn't go to plan, we want to see you happy at the end of the day.
So – put us to the test. Shop glasses and contact lenses online now, or reach out to our team 24/7. We can't wait to see you.