This post is also available in:

Français (French)
Getting your child to wear glasses can be one of those tricky parenting challenges – just like getting them to eat veggies, take a shower, or do pretty much anything that's good for them!
Your child's reluctance to wear glasses can stem from several reasons, such as nervousness, discomfort, or plain stubbornness (if you know, you know…). When beginning the journey of getting your child to wear their glasses regularly, it's important that you consider the reasons behind their initial doubts.
There are a few steps to make this process as easy as possible for your little one.
Find a style they love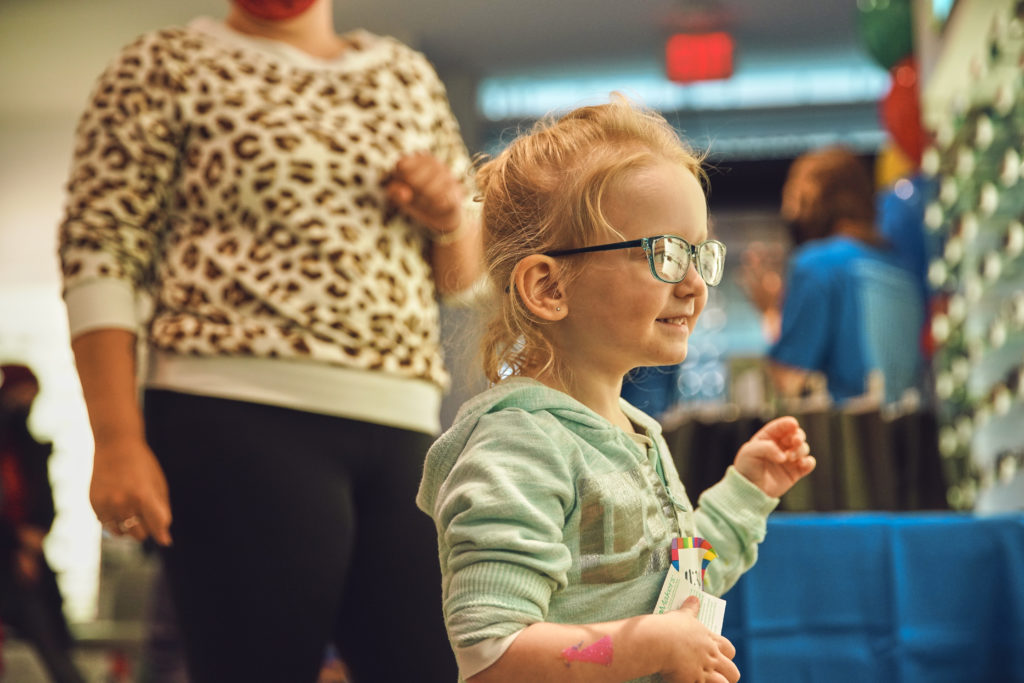 One of the most important parts of getting your kid excited about wearing glasses is allowing them to pick a pair of children's frames that really stands out to him or her. If your little one loves it, go for it (even if it disagrees with your personal taste!).
That way, your child gets a chance to express themselves and you get a chance to support your kid's style decisions. This can help your little one build self-confidence and eagerness to wear glasses throughout the day and feel more comfortable around friends.
If your kid struggles with choosing a pair that they like, try to steer them towards a style that's similar to what their friends, classmates, or role models are wearing (more on that later).
Make sure it's the perfect fit
Getting the right fit for your kiddo is very important. If they're not fitting correctly, glasses may feel uncomfortable, and your child is more likely to take them off or fiddle with their frames. If you notice this telltale sign of resistance, head to your local Clearly store for free fitting and adjustment.
When it comes to kids' glasses, it's especially important to focus on the bridge fit because their nose is smaller than an adult's nose. Their glasses should fit well on their face and not slide down.
Metal frames tend to have soft nose pads that you can easily adjust for a custom fit, while acetate frames can be adjusted through the temples.
You'll also want to ensure that the width of the glasses stretches all the way across your child's face in proportion to their face size and features, so they don't look like they're wearing glasses that are too small or too big.
Show role models wearing glasses
There are so many amazing role models who wear glasses, from Hollywood stars to cartoon characters! Talk to your child about the people they look up to — singers, celebrities, athletes, or even fun family members and friends — who wear glasses.
Here's a list to help get your wheels spinning:
Iron Man (when he's not filming)
Superman and Supergirl
For more inspiration, check out our list of glasses for iconic costumes.
Reminding your child often that they look like their awesome role models can help them feel more confident about wearing glasses. You can also hang posters or printouts in their bedroom as a visual affirmation that it's totally cool to wear glasses.
Glasses practice: introduce in phases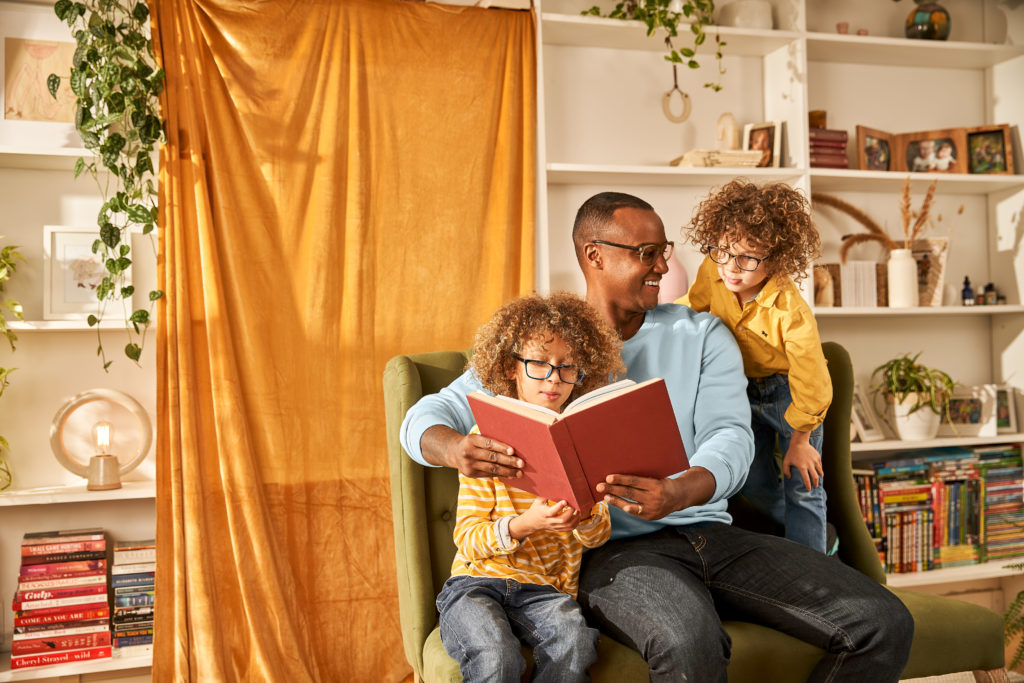 Adjusting to something new can take some getting used to. Remember to have patience as you work together to build this new behaviour and habit. Let's call it 'glasses practice'!
Set small goals and use rewards to motivate your child. Start by having your little one wear their glasses for 15 or 30 minutes a day, and then gradually increase to longer periods of time until wearing glasses becomes a seamless part of their daily routine.
You can do this by pairing 'glasses practice' with an enjoyable activity that will significantly show the benefits of wearing them, such as:
Watching a TV show or movie
Reading a book
Be consistent
Consistency on your part is key — be supportive and help hold them accountable.
For example, if you've set a schedule for them each day or a reward system, be consistent in reinforcing it throughout.
If your child needs more encouragement, remind them of their awesome role models who wear glasses. Consider slipping on a pair yourself — whether it's prescription specs or blue light filtering lenses, you can lead the way in making glasses a normal part of life at home.
Seek the teacher's support
If your child isn't a big fan of wearing their glasses at home, it's very likely they're not wearing them at school either. Opt for strength in numbers and be sure to reach out to their teacher to let them know that your child needs glasses to see clearly and should be wearing them in the classroom.
We're here to help
While some children will love their glasses right way, others will take a bit more time to get used to a new transition. If that's the case, don't worry — it will only be a matter of time before they accept and understand the benefits of wearing glasses.
Why kids need eye care
80% of classroom learning is visual, but almost 25% of children in Canada have vision problems.
As part of Our Mission to eliminate poor vision, Clearly offers Free Glasses for Kids to help kids access the eyewear they need. We want to ensure kids are getting the eye exams and vision correction they need to learn, play, laugh, and see their full potential.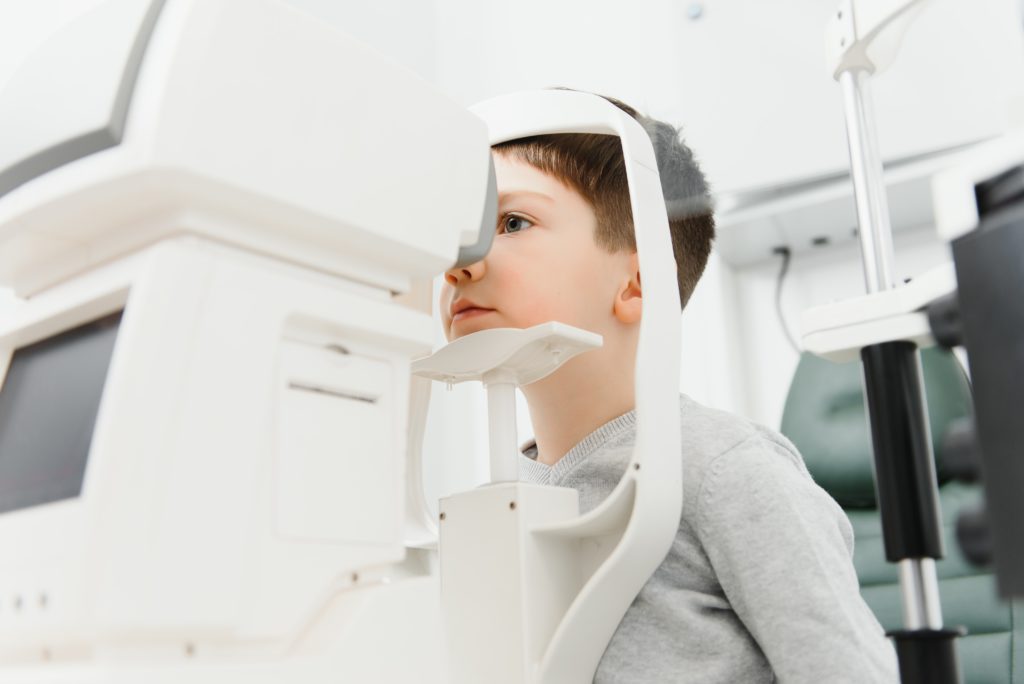 Is your child's glasses prescription up to date? An incorrect prescription may deter your child from wanting to wear glasses and potentially increase their risk of developing myopia.
Has it been more than a year since your child's last eye exam? It's recommended to have them checked every year.
Do you have concerns whether your kid truly needs glasses? Check out this blog to understand if your little one is struggling with vision issues.
Does your child spend lots of time in front of screens? Check out our complete guide on blue light filtering glasses for kids to protect their eyes.