As a fashion statement, there are few things that can project your style more prominently and powerfully than sunglasses. Sunglasses exist not just to protect your eyes from the sun's UV rays – they can emphasize the contours of your face and give your entire appearance a lift.
Since the 1940s, many sunglasses have been designed exclusively for women. Bold and stylish, these vintage frame styles have survived the test of time.
Here are some of our favourite vintage sunglasses for women:
---
Oversized & Round Sunglasses
---
Editor's Style Picks: (1) Chloe CL 2193 C01 Black 57, (2) Dior Model 1 183JS Havana Ivory 61, (3) Chloe CL2227 C01 Black 62
Classic, rounded oversized frames bring a 1960s glamour feel to today's modern woman. Reminiscent of Jackie O's signature style, oversized sunglasses can add a touch of luxury to your look.
---
Square Sunglasses
---
Editor's Style Picks: (1) Balenciaga BAL 143S WRR Havana, (2) John Galliano 0006 001 Black 59, (3) Chloe CL2238 C04 Black 58
Oversized square sunglasses are a great way to add a vintage touch to your everyday style. Try this chic frame shape in a tortoiseshell pattern that calls back to the horn-rimmed glasses popularized in the 1950s.
---
Cat Eye Sunglasses
---
Editor's Style Picks: (1) Love Sun L747 Brown Tort, (2) Diane Von Furstenberg DVF524S 001 Black 59, (3) DSquared DQ0018 01A Black
Popular in the 50s and 60s, cat eye sunglasses make a bold, vintage statement. Traditionally worn by fashionable women like Marilyn Monroe, Audrey Hepburn and Elizabeth Taylor, cat eye sunglasses have the unique ability to add a hint of high fashion to any outfit.
---
Retro-Wingtip Sunglasses
---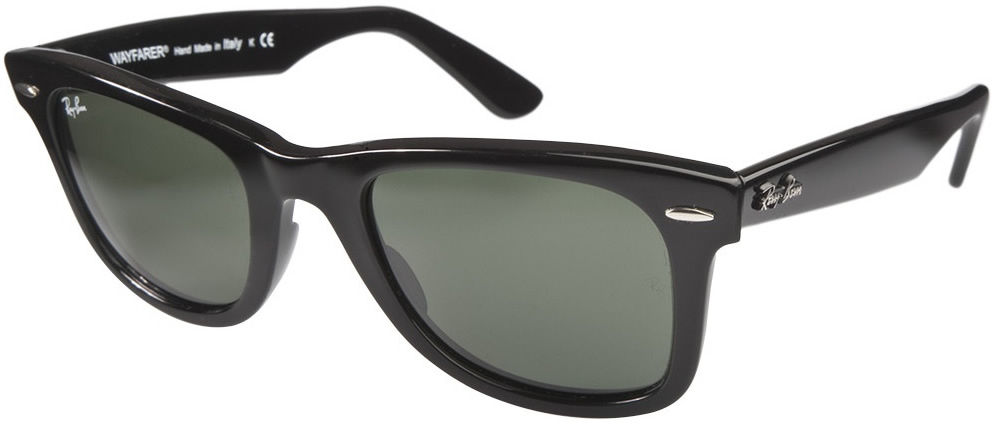 Editor's Style Picks: (1) Ray-Ban 2140 901 Black 54, (2) Tommy Hilfiger 1985S UOE IF Khaki Dark Havana, (3) Derek Cardigan Sun 7003 Black
Since their introduction in 1952, the Retro-Wingtip has remained a staple in vintage sunglasses for women. Though their basic trapezoidal lens shape and plastic frame remains the same today, these sunglasses are available in a wide range of sizes and colours to suit any style.
Each of these styles is beautiful, stylish and feminine in its own way, with a definitive retro look. The reason these vintage sunglasses for women keep coming back is their attractive and elegant design that is classic yet modern. In other words, they are timeless. Designed yesterday, they are still in fashion today and will still be stylish tomorrow.