From the light on the sand dunes of the Sahara to the motif of the Moorish arches found throughout the region, the Kam Dhillon Moroccan Collection is infused with layers of colours that add depth to handcrafted Italian acetate, sweeping shapes, and fine details that provide maximum impact to every frame.
---
Evolution of the Frame
---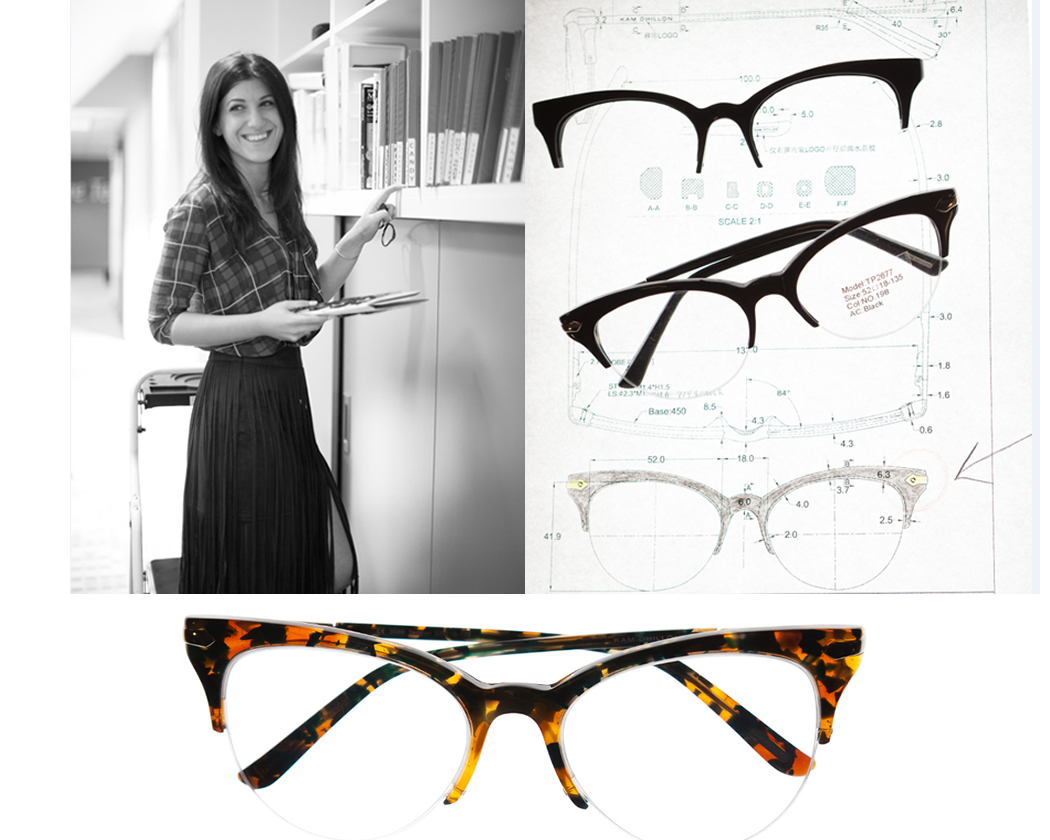 The intrigue of Morocco, the vibrant clashes of colour, the hypnotizing spirit, and lively cultural energy inform the design when pen meets paper. Kam Dhillon eyewear designer, Marie Stipancik, notes, "iteration is integral to the design process as every frame goes through a series of modifications to reach the perfect style and fit".
---
Kaleidoscopic Mosaic Patterns
---
Each pair of glasses is handcrafted in Mazzucchelli Italian acetate patterns and colours. These frames embody the serenity of the Atlas Mountains against the black sky, the deep reds of Marrakesh, cool blue waters of Tangier, the purple of a Saffron flower, and the layers of neutral colour cast by rolling hills of sand on the Sahara.
---
Golden-Hued Accents
---
Acetate meets gold metallic details on the temples with delicately milled pieces that evoke Moorish architecture and arms that peek through the semi-transparent designs. Each frame is outfitted with German spring hinges to ensure durability and fit.
---
The Collection
---

The Kam Dhillon Moroccan Collection introduces a new elegance that will bring life to any look. Choose from eight styles that range from high butterflies to deep squares, and reintroduce stunning semi-rimless styles that breathe new life into cat eye and browline glasses shapes. Each frame is available in Atlas Black and three additional patterns, including Sahara, Saffron Flower, Marrakesh Red and Tangier.