The Evergreen eyewear line, which is exclusive to ClearlyContacts.ca, is designed using 95% recycled materials making each style equally charming as they are 'green'. I've pulled together a look with pieces inspired by the 'delicate but rough' nuances found within these glasses.
MAKE A STATEMENT
The dark and light elements of these Evergreen purple gradient glasses parallels a vibrant but feminine vibe that can be styled with versatility.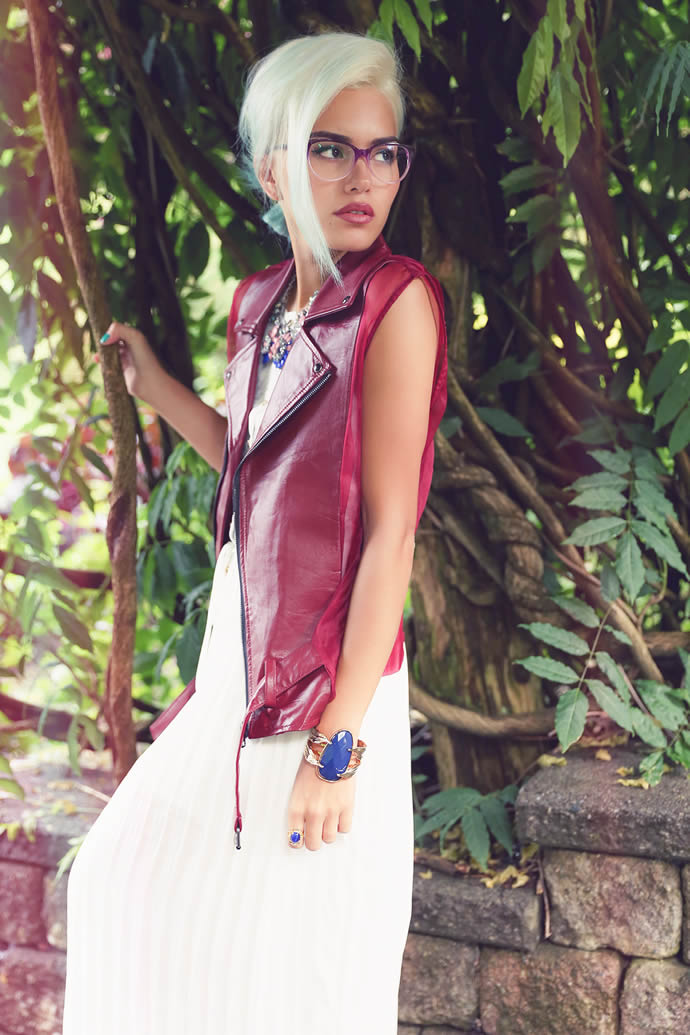 STYLE THEM RIGHT
Paired with a vest composed of leather and silk, pleated maxi dress, and jewellery with a sapphire/pink/mint colour palette, this outfit is bold yet graceful — matching the eyeglasses in colour and character.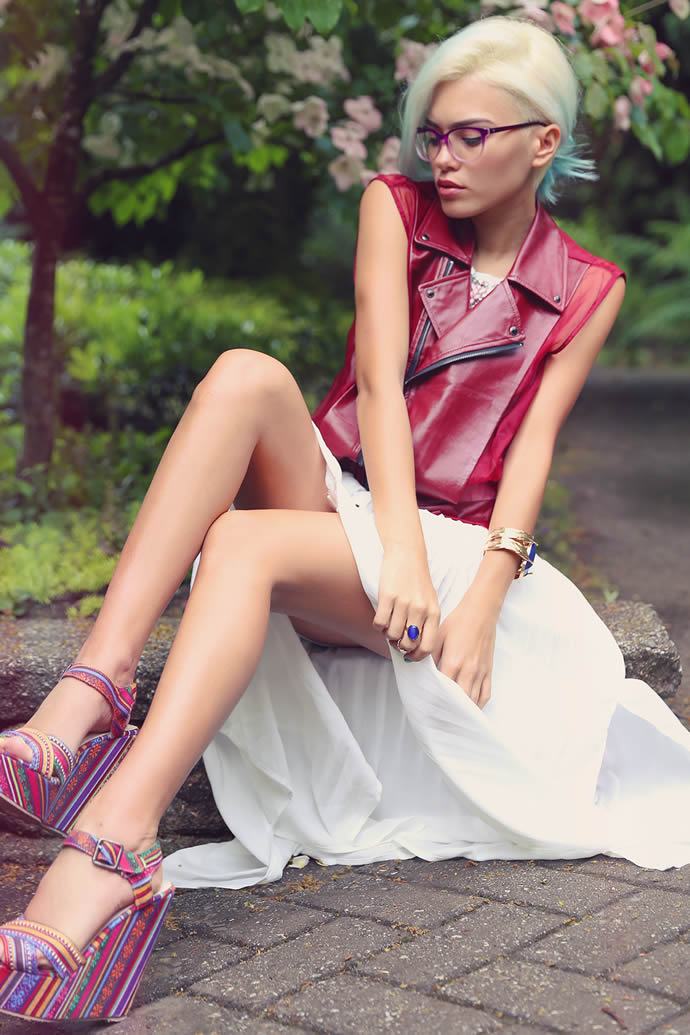 PURPLE OMBRE
These Evergreen purple gradient frames have a purple ombre design, which is when one colour fades into another, and is currently right on trend.
SHOP THE LOOK
Evergreen 6016 Purple Gradient Glasses: ClearlyContacts.ca, Leather Vest: Fala, Pleated Maxi Dress: Love Milk, Blue Gold Leaf Bangle: La Moda, Blue Gold Rings: La Moda, Zinnia Necklace: La Moda
---
Article contributed by Xander Vintage | @xandervintage
---