Feeling nostalgic? Us too. We've put together this edit of vintage glasses and sunglasses styles so you can look to past trends for inspiration. Whether you adore anything retro, or you're loving the recent cross-century 70s, 80s, and 90s revival, consider this your guide to the glasses of the past.
From Old Hollywood icons to frames that defined decades of style, 60s mod darlings to unapologetically 80s shapes, here are some eye-conic looks from bygone eras that we are so excited to see back in style.
1960s frames
When you think of the 1960s, what comes to mind? Beatlemania. Peace signs. Style icons like Jackie O, Audrey Hepburn, and Twiggy.
Just like these pop culture trends, glasses and sunglasses in the 1960s were all about self-expression. Colourful plastic frames became more widespread and people started looking at glasses for both function and style.
If you're looking to emulate 60s style, lean into playful colours and shapes (like cat-eye, browline, and horn-rimmed styles). Some Ray-Ban styles that were born in the 1960s are still popular today. Throw it back to the original geek-chic era with a rounded shape, or find your inner mod with a sleek, angular frame.

1970s frames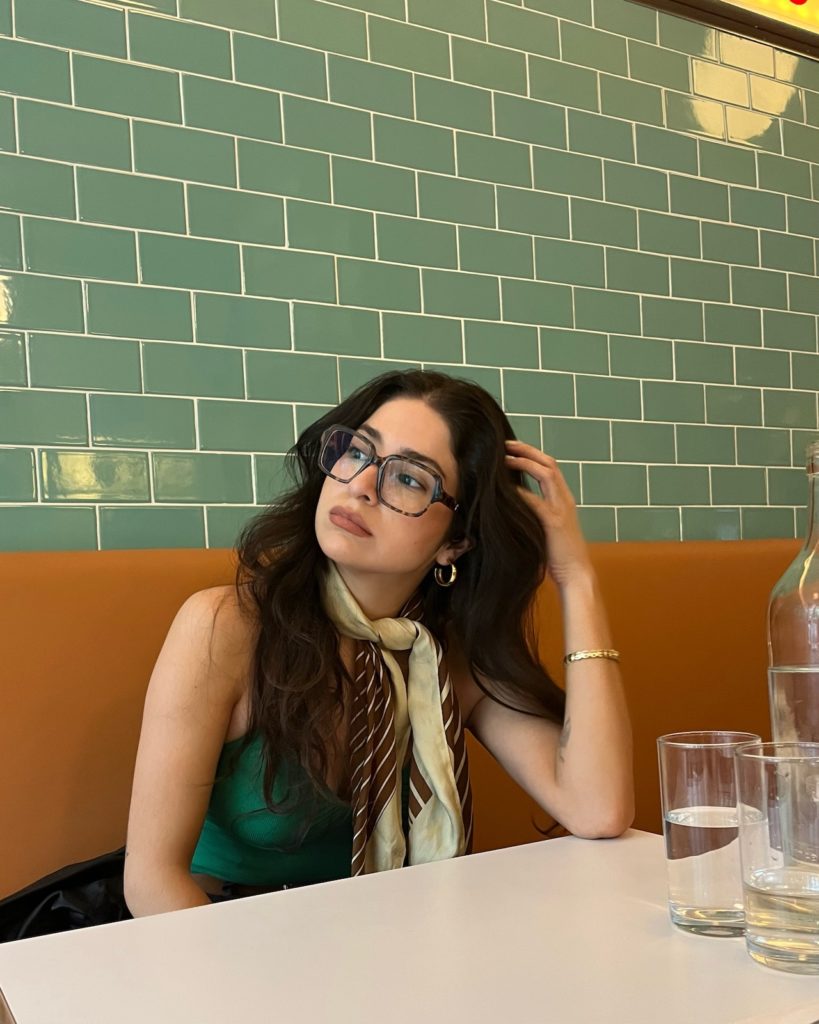 The hippie movement and colour craze continued into the 1970s – and colour wasn't just restricted to frames. Many people literally saw things through rose-coloured (and many other coloured) glasses, while iconic rock stars like John Lennon and Elton John inspired looks both eccentric and timeless.
Glasses and sunglasses were huge in the 70s – literally. For a classic 70s vibe, oversized frames are the name of the game: aviator or double-bridge (think Napoleon Dynamite), square, or circular.
To turn them into sunglasses, throw in some tinted lenses in a pastel shade and you're ready to get your groove on.
1980s frames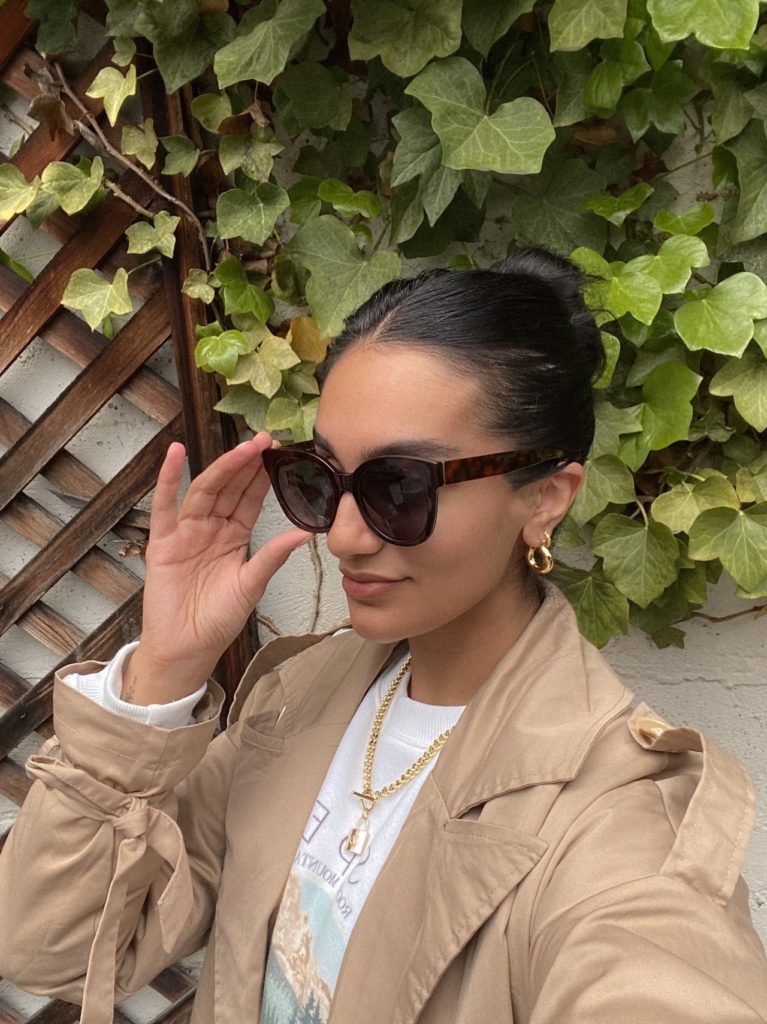 Big continued to be BIG in the 80s. We're talking fluffy hair, puffy shoulder pads, and of course, oversized glasses. It was all about over-the-top and anything-goes music video looks, from neon athleisure to Devo's red "energy dome" hats.
Aviators became even more iconic, thanks to movies like Top Gun and Scarface, and Ferris Bueller brought back the browline frame.
If you're going for 80s appeal, bold is beautiful when it comes to shape and colour. Think lively frames in saturated hues or angular pairs with oversized flair.




1990s frames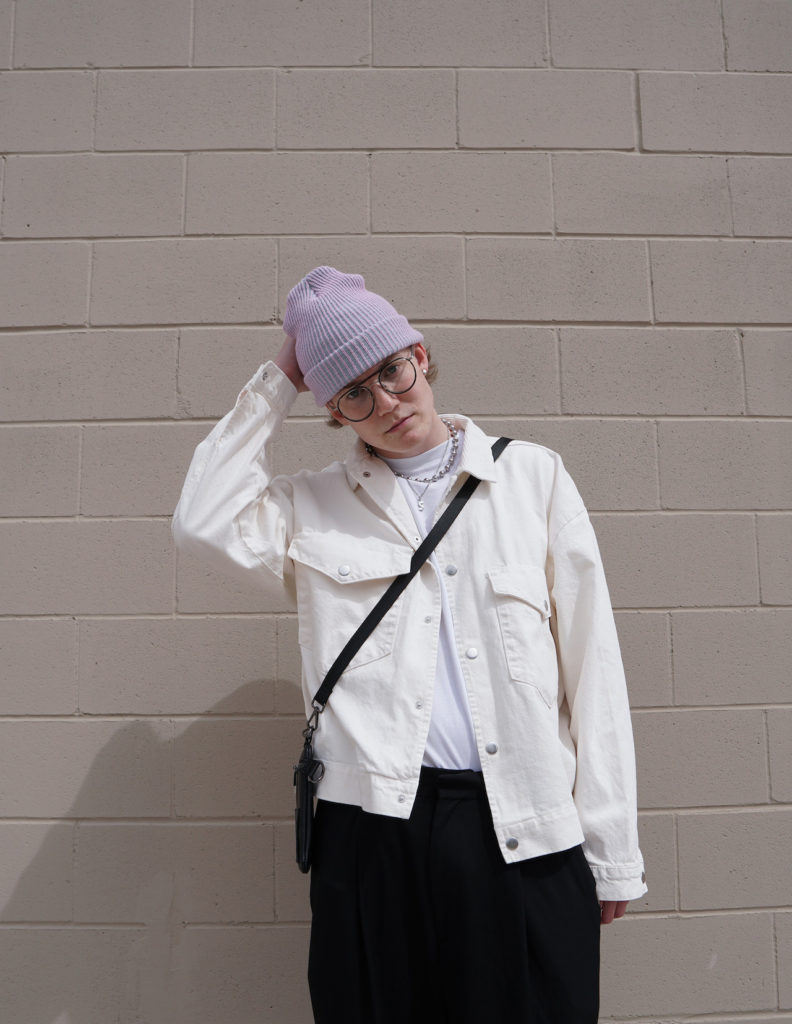 Fashion got edgy and sporty, and for the most part, shrunk down in the 90s. Glasses were no exception: small specs were in, whether wire or plastic, lending a slick look to athletes and celebs alike.
For true turn-of-the-century cool, choose oval or rectangular frames, or try a sleek and streamlined rimless pair. When it comes to sunglasses, pop colourful tinted lenses into small metal frames for a look reminiscent of Jennifer Aniston or Brad Pitt (or—even better—Braniston. Remember that? Sigh).
And don't forget to throw on an oversized flannel, tighten up that scrunchie, or toss on a bucket hat for extra 90s cred.

Retro men's sunglasses
Men's sunglasses have been a fashion focal point throughout the ages. We've rounded up a few styles that showcase serious retro flair.
90s hip-hop
Remember what we just said about small being cool in the 90s? There is one exception: hip- hop artist and rapper shades. Oversized and angular frames that cover half your face are a sure-fire way to throw it back to the late 80s and early 90s in sun-protecting style.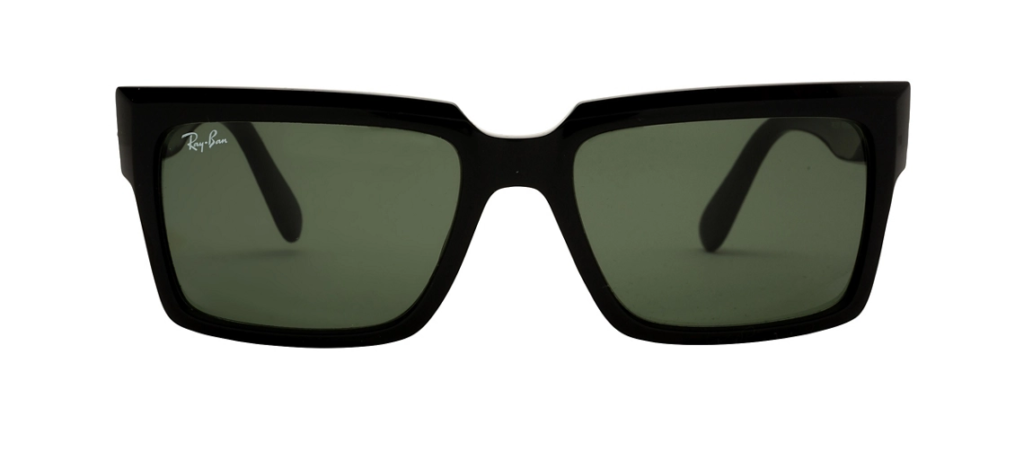 Ageless aviators
Metal-frame aviators are another classic accessory that showcase just the right amount of retro. Go glam with gold or cool it down with subtle silver.

Vintage geometry
For a retro-futuristic angle, choose sunglasses frames in a transparent or translucent material. A space-age sporty look is just as fun to play with as it is to play tennis in – pick lenses in a tint that match the frame colour or add mirror-tinted lenses for a bit of 80s edge.

Raise some brows
Round frames with a subtle browline accent are a perfect blend of past and present that will work with most outfits, whether laid-back or business casual.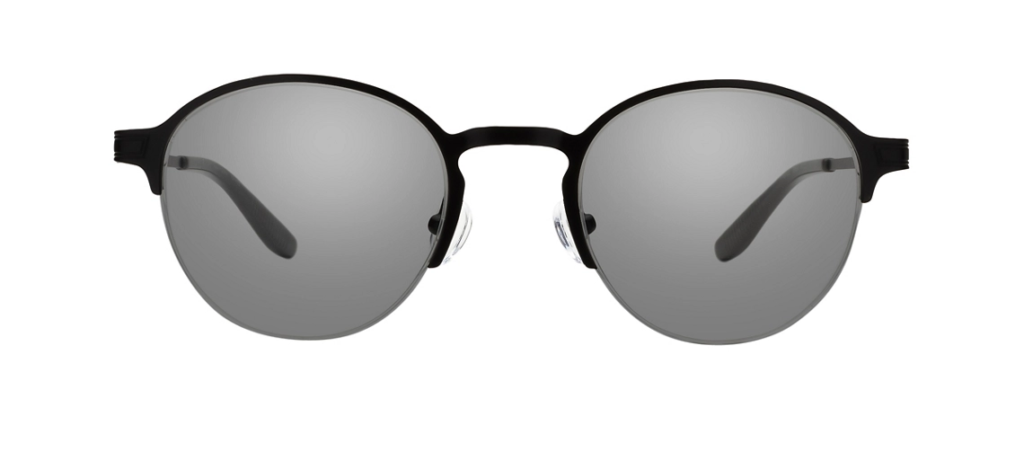 Retro women's sunglasses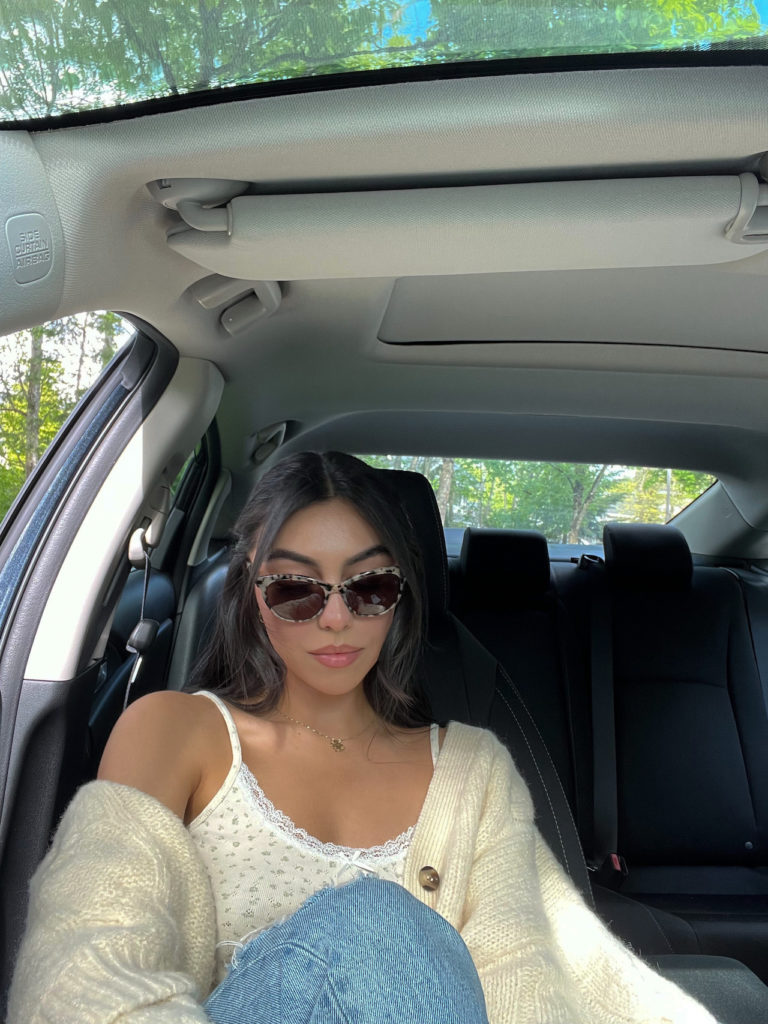 If you're looking for vintage-inspired sunglasses for women, there are endless options to choose from. Whether you'd like to emulate a Hollywood starlet or need the perfect pair for cruising with the radio on, there's a style for you.
Brat pack cool
First up, who doesn't love an 80s rom com? Pretty-in-pink shades can absolutely hold a candle (or rather, sixteen candles) to any retro wardrobe item, from a 50s dress to a leather jacket with shoulder pads.
Or try the same shape in black and pair them with a cardigan for a look that's straight out of the 60s.

Golden oldies
If you want to commit to an old Hollywood look, this is the shape for you. An angular cat-eye makes a chic centrepiece for any outfit and can elevate a little black dress to Audrey Hepburn heights. You'll look as if you're about to hop into a vintage convertible at any moment.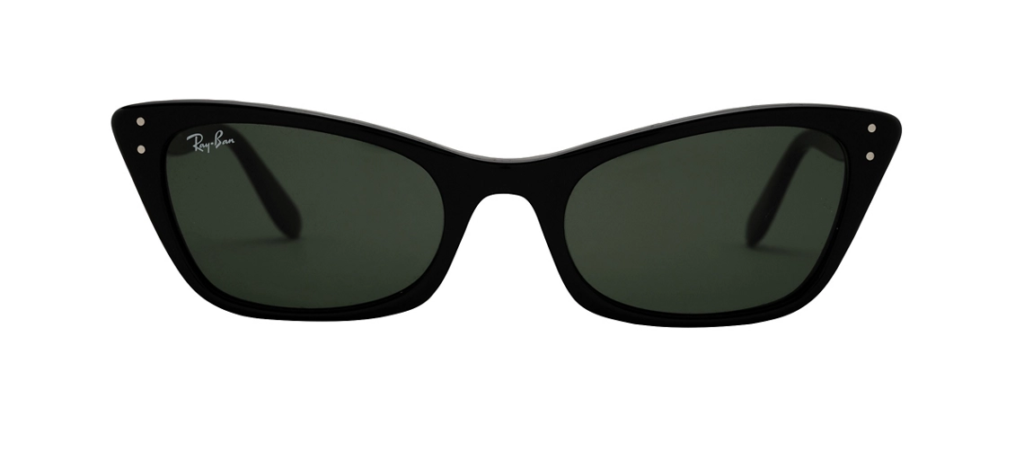 Oh my, oversized!
Oversized sunnies are another style that screams "vintage". With a nostalgic 70s hue, you'll be sure to have fun in the sun in more ways than one.
Out of your (tortoise) shell
Finally, a little (or in this case, a big) tortoiseshell is great for any occasion and can capture movie-star elegance and playful nostalgia all in one. The other benefit is that it goes with almost anything, whether it's a denim jacket or a pencil skirt.

Timeless sunglasses styles for men and women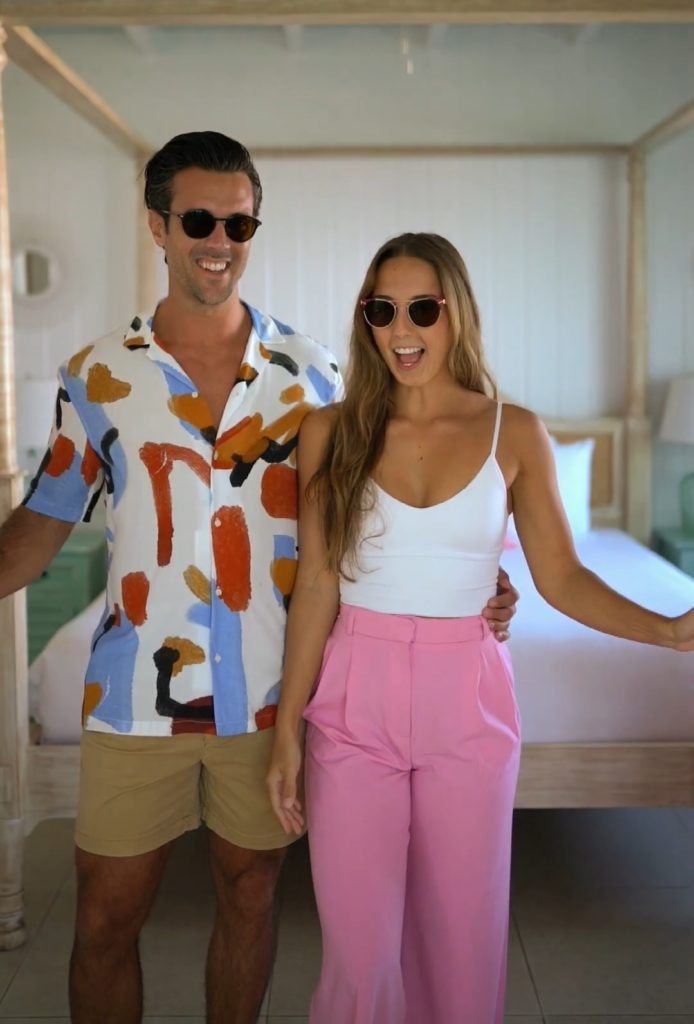 There are frames that capture an era, and there are frames that define an era.
All hail the Ray-Ban Wayfarer. Introduced in 1956, the Wayfarer has been the choice of cultural icons like JFK, Bob Dylan, The Beatles, and Audrey Hepburn. It was revitalized in the 80s by movies like The Blues Brothers, The Breakfast Club and Risky Business—and icons like you, today.

Circular frames have also been around the block a few times (see what we did there?). This shape has got major 50s flair and a geek-chic vibe that's remained stylish through the decades.
Round frames also make for great sunglasses: the shape provides good coverage for your eyes so that UV blocking lenses can do their thing.
And finally, though we've mentioned the aviator already (who doesn't love an aviator?), here's a minimalist take that elevates the staple. Mirrored lenses give it some extra oomph so you can put the "shine" in "sunshine".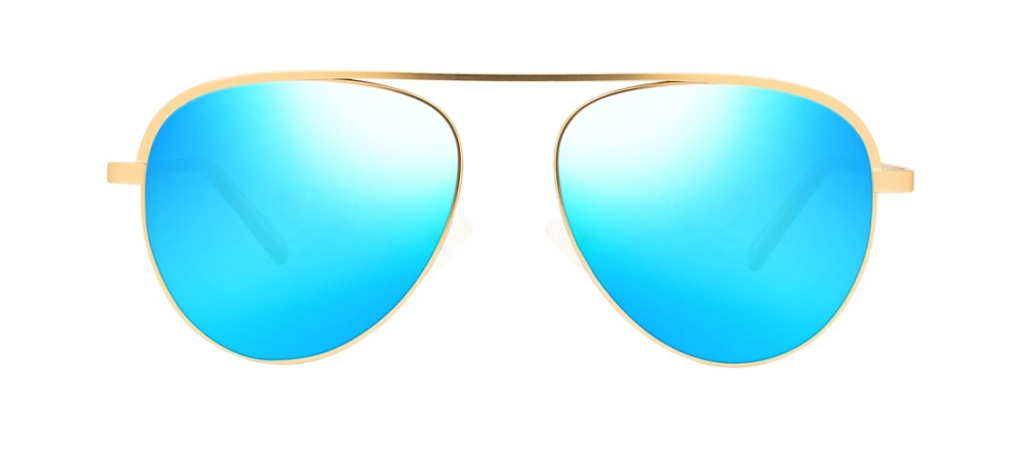 For even more ideas, hop over to our Vintage Glasses page. And keep in mind that most of the frames featured there and above can be turned into sunglasses by adding tinted lenses.
Ready to get your retro pair? Explore our face shape guide to find the perfect fit, read up on the best lenses to get, and be sure to share your vintage-inspired looks with us on social.