What do Tony Stark, Harry Potter, and John Lennon have in common?
They go with glasses like trick goes with treat.
This year, perfect your Halloween costume with bold, classic, or out-of-this-world eyewear that will put the final touch to your outfit.
We've curated a glasses roundup inspired by celebrities, iconic characters and pop culture icons.
Halloween outfits with glasses
Cherry on top of the costume or perfect extension to your everyday wardrobe, find what you're looking for – and more.
Good Halloween costumes with glasses
Characters with glasses
If you're on the hunt for a good Halloween costume with glasses, search no more! We've gathered a selection of Halloween outfits with glasses from books, TV, movies characters and beyond.
Iron Man glasses
Iron Man's glasses, aka EDITH glasses, are highly advanced minicomputers designed by Tony Stark himself. They can search the web, order food, text or initiate a call on the spot just by voice command.
While this technology doesn't exist (yet), add aviator frames to your look to polish your genius, billionaire, playboy, philanthropist costume. You can't go wrong with a solid black rim and a gradient blue tint.
Harry Potter glasses
Wizards never go out of style. Harry Potter is not only famous for his epic battle against the most powerful wizard of all times – he's also known for his classic round glasses.
Grab a robe (your graduation robe, maybe?), draw a lightning bolt-shaped scar on your forehead, and rock a timeless round metal frame. Bonus points if you find a wand and can cast a spell.
Elle Woods glasses
Smart, determined, bubbly Elle Woods from Legally Blonde has become a bit of a cult fave to channel on Halloween (and – why not – beyond). A pink outfit paired with bold oval or cat-eye frames will do the trick.
Another Reese Witherspoon look that errs on a more conservative side is Lauren Scott (This Means War). A dark plastic D-shape frame with a touch of colour is the perfect addition to your eyewear collection.
Matrix glasses
Put on a long black coat, a pair of Matrix sunglasses, and prepare to enter the room in slow-motion.
For Agent Smith's glasses, pick a thin black rectangle frame (and don't forget to frown – that's an integral part of the costume). If you're thinking Trinity, go for taller oval frames.
Pixar-inspired costumes
TikTok stylist @sethfroese shares some Pixar-inspired Halloween looks, featuring Edna Mode from The Incredibles, Carl Fredriksen from Up, and Joe Gardner from Soul.
Cartoon-inspired costumes
Fashion TikToker @shaynehydn shares costume ideas from your fave cartoons, including Honey Lemon from Big Hero 6, Gretchen from Recess, Meg from Family Guy, and Sam Sparks from Cloudy With A Chance of Meatballs.
Spongebob (with glasses)
Want to know what would be a great Halloween costume? Spongebob. Want to know what would be an even greater costume? Spongebob with glasses.
The sponge part might be a little tricky, but for the glasses, we've got you covered. Choose tall square black frames with a thick rim that will make you the best sea sponge in the ocean.
Velma Glasses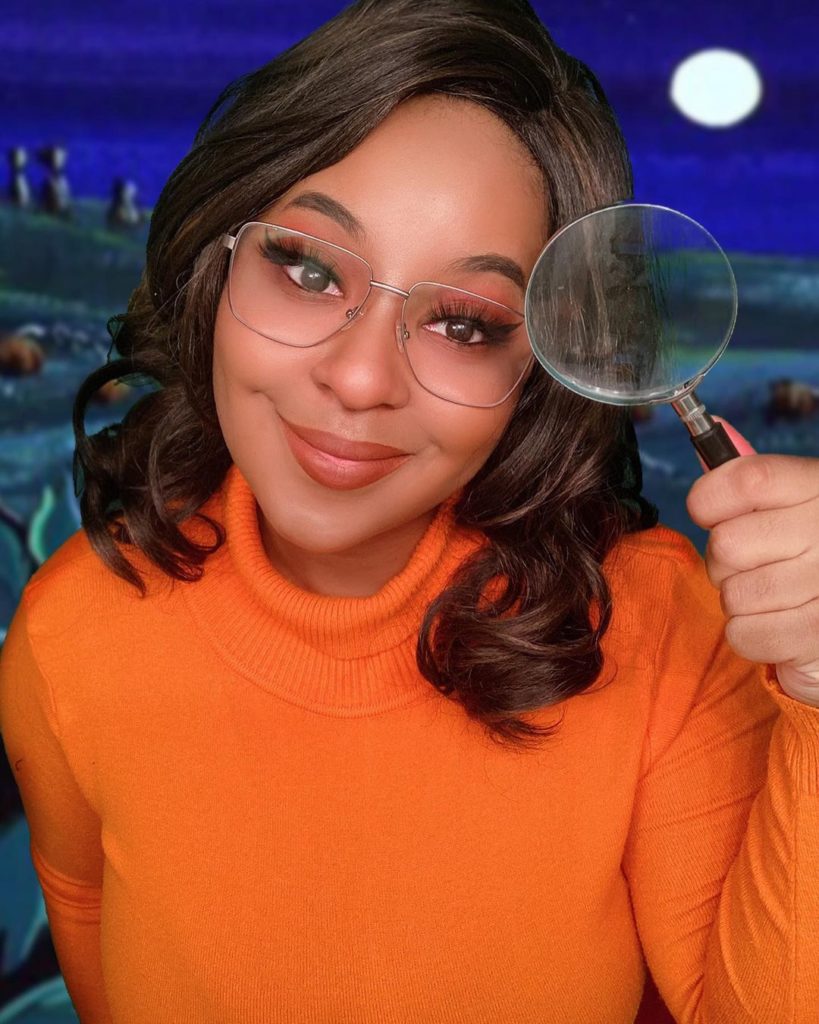 Velma from Scooby Doo wears square black glasses that are not only iconic - they also go with everything. What's better than a frame that gives the perfect final touch to your Halloween costume? A frame that elevates every single outfit you own.
And if your Halloween party needs a little extra, you can reenact the famous Scooby Doo scene where Velma loses her glasses!
Clark Kent and Kara Danvers glasses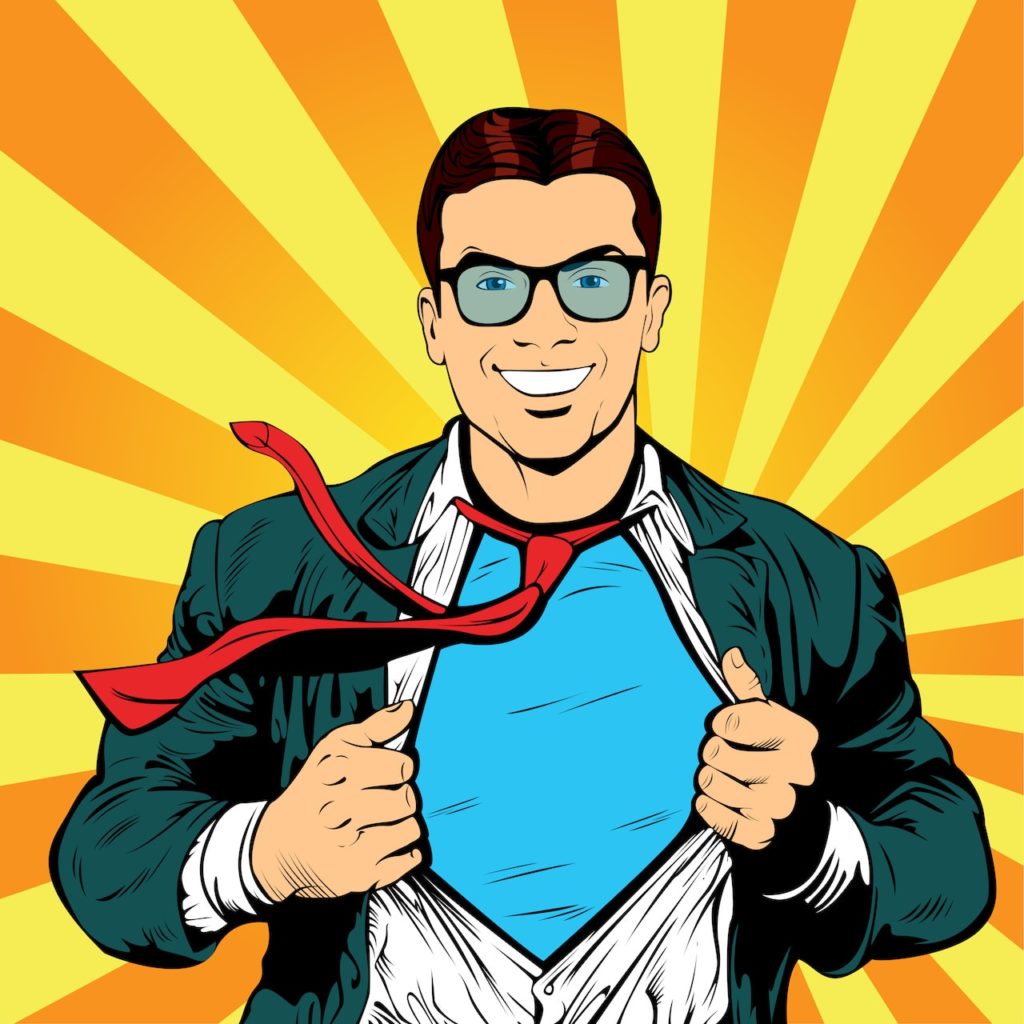 A subtle take on a superhero costume: Clark Kent, aka Superman (or Kara Danvers, aka Supergirl). Clark Kent's glasses are typically square acetate or plastic frames in a darker colour with tortoise accents. Go undercover all year round with versatile frames.
Dwight Schrute glasses
A fan favourite from The Office, Dwight Schrute is devoted to his look. Pair a light yellow shirt and tie with a metal aviator frame to replicate this well-known ensemble.
Favour squared, angular corners to add seriousness and masculinity (as Dwight would). Don't forget the beets salad (the fans will know).
Iconic celebrities in glasses
Whether you're rocking a celebrity Halloween costume, or you just want to channel your favourite celebrity, check out these iconic faces who rock glasses on the regular.
John Lennon glasses
He needs no introduction. His iconic style is timeless. Legendary John Lennon's glasses are as trendy as his music is today.
Indulge in a vintage look with small, round metal frames. Add a touch of colour to your outfit with a light yellow or pink tint.
Elton John glasses
Elton John's glasses collection is big, bold, and colorful. Plenty of styles to choose from: thick and square blue frames with rhinestones, heart-shaped pink lenses... The bolder, the better!
Kurt Cobain glasses
Bold. Edgy. Rock'n'roll. Kurt Cobain's glasses spoke volume to his personality. Compliment your rock star look with oval cat-eye frames and win over your audience.
Oh, and we support any Smells Like Teen Spirit rendition you want to go for.
Dan Levy glasses
Dan Levy's not just great at writing and acting (all the love for David Rose). He's one of the most fashionable artists out there.
Grab thick black square plastic frames to dress up as the award-winning actor. Double down with a father-son costume: Eugene Levy's glasses are similar but slightly rounder.

Tina Fey glasses
Tina Fey keeps it classic but has been known to play around with shapes. Oval, cat-eye, rectangle, square – she's elegantly worn them all.
Her most iconic style is a traditional rectangle black frame with soft round edges.

Jackie O sunglasses
Jackie O's sunglasses were big, bold, and geometric. Go for a round oversized sunglasses frame in dark tones for a First Lady-like look.
Billie Eilish glasses
Billie Eilish sunglasses are all about sharp edges. Whether it's an oversized squared frame, narrow rectangle shades, or a triangular cat-eye pair, highly geometrical shapes best represent the record-breaking singer's style.
Buddy Holly glasses
Buddy Holly is still considered a pioneer of rock'n'roll, and his iconic glasses make him recognizable to this day He sported iconic specs: tall, thick, black frames in a square shape, with the upper outer edges sticking out a bit.
Marilyn Monroe reading glasses
Who's never dreamt of impersonating one Hollywood's most glamourous icons? Channel your inner Marylin Monroe with her iconic reading glasses.
Select a pair of cat-eye frames in a delicate yet shiny colour, with bronze or gold accents.
Audrey Hepburn glasses
Obsessed with the iconic Breakfast at Tiffanys look? You'll need tall thick, plastic cat-eyed frames with a flat bottom. And between us - Audrey Hepburn's cat-eye glasses are so elegant, you'll probably use them all year-round.
Halloween outfits with glasses
Nerd glasses
There was a time when nerds might have been outcasts – but these days, there's nothing cooler than geek-chic.
Sport horn-rimmed glasses for a nerdy costume or a bold thick plastic frame with squared angles to reveal your inner geek.
1970s and 1980s glasses
Want to jump a few decades back in time and go for a fun retro look? We're all in.
Oversized retro glasses, delicate vintage frames, colourful hippie spectacles – we've got it all, and then some.
Coloured contact lenses
Take your outfit to the next level with coloured contact lenses. @glamflowerx shows us how to combine out-of-this-world makeup with rainbow-toned contacts to create an unforgettable look.
@glamwithsuzan combines coloured contacts with next-level makeup to take Halloween to scary-awesome heights.
Ready to steal this year's Halloween show? Now you've got the styling tricks, go ahead and treat yourself to the best glasses or sunglasses for the costume contest (and beyond).