The colour of your glasses can make a huge difference to your overall look. When choosing a pair of frames, think about finding a style that either complements or contrasts against your hair colour, eye colour, and skin tone, depending on the effect you want to create.
Neutral frames, such as black, brown, and tortoiseshell have a versatile quality, while coloured frames are great if you want to make a bit more of a statement. Read through our guide to choosing a glasses frame colour for expert advice on finding a pair that makes your favorite features stand out.
Matching glasses frames colour to eye colour
When deciding what glasses frames colour works best with your eye colour, ask yourself whether you want to make a statement or opt for something versatile. For a subdued and understated look, choose frames in a colour that match with the neutral tones in your eyes, such as brown, beige, or black.
If you want to channel a fun, statement-making look, choose a colour that's contrasting but complementary to your eye colour.

Gray Eyes
Choose colourful frames to bring a bright finish to your look. Because grey is already a neutral tone, almost any bright colour will work with grey eyes.
Brown/Amber Eyes
Any colour will look great with brown or amber eyes, from classic black to brighter tones. If you want to stand out, choose a bold colour that contrasts against brown and amber, like a bright green or a cool blue.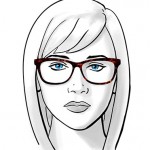 Blue Eyes
For a bold look, orange (the complementary colour to blue) will really make your eyes pop. Natural tones, such as tortoiseshell and brown glasses will also look good with blue eyes.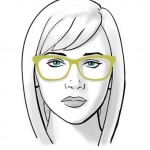 Green Eyes
Red is a complementary colour to green and will bring a vibrant contrast if you want to channel a statement-making look. Gold or purple frames will also have a similar, striking effect.
For something a little bit more understated, consider brown or other earthy tones. These subdued frame colours always look good with green eyes.
Hazel Eyes
Hazel eyes often seem to switch from brown to green and so choosing green or brown frames will provide both contrast as well as coordination. Amber frames are also a flattering choice.
Matching glasses frames colour to hair colour
Hair plays by similar rules as your eyes: depending on the vibe you want to go for, your frames can bring a subtle finish or striking statement to your overall look. There are a few different things to think about when choosing glasses based on your hair colour.

Black Hair
Darker frames like black or tortoiseshell look especially sleek with black hair, as they help to create a sophisticated, coordinated effect.
On the other hand, brighter colours will bring a sharp contrast, which is great if you're after a statement-making finish.

White/Gray Hair
White or gray hair provides the ultimate neutral pallet, making it a great hair colour for anyone who likes to experiment with different looks. Neutral frames will look effortlessly stylish, while bright colours will add a pop of excitement to your outfit.

Red Hair
Red hair looks especially vibrant with bold frames. You can experiment with rich, jewel-toned colours, or, for a more conventional look, go with darker frames.

Brown Hair with red undertones
If you have brown hair with red undertones—also called auburn hair—you're the perfect match with tortoiseshell frames and other colours that have warm, earthy tones, such as amber or dark green.
Brown hair with blonde/ash undertones
If your brown hair has pale undertones, dark frames—especially black ones—will complement the balance of deep and light colours in your overall look.
You can also get playful by coordinating with the pale shades in your hair and experimenting with light-toned glasses, such as clear frames or pastel colours.

Blonde Hair
If you have dark tones in your blonde hair and want to get a neutral look, choose frames in warm colours, such as tortoiseshell, beige, or dark brown.
Those with ashy or platinum blonde hair look especially striking with pastels and other bright colours, which create a fun contrast against light hair.
Matching glasses frame colour to skin tone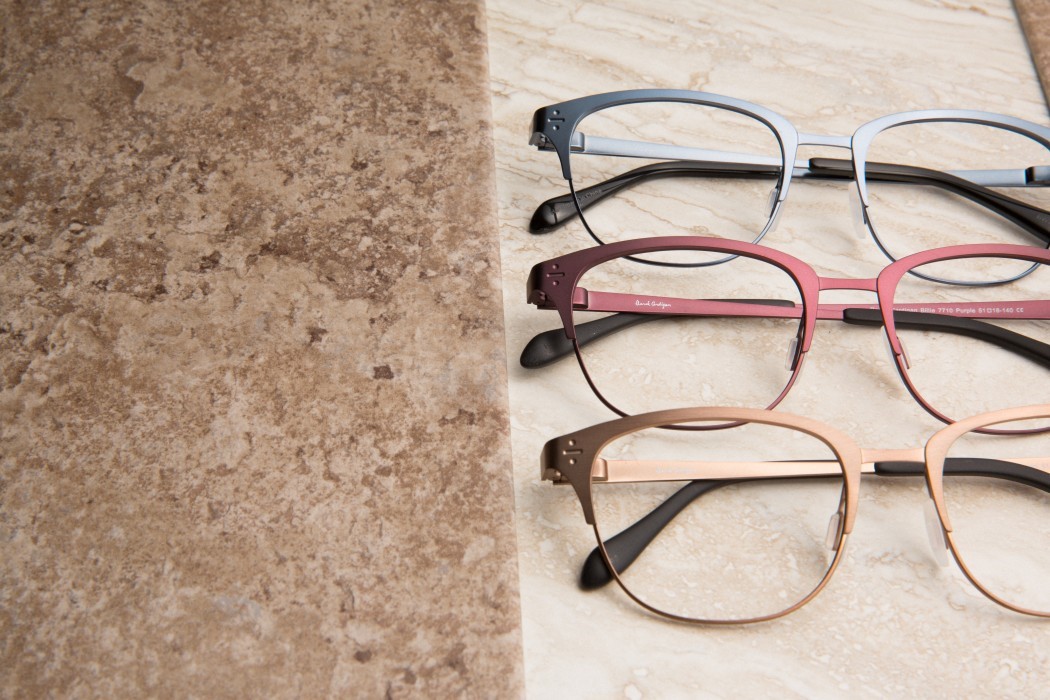 Depending on whether you have a particularly warm or cool skin tone, specific colours of frames may be more likely to complement your overall look.
Cool skin tone
Noted for having a pink undertone, cool skin types look best with similarly cool-toned frames like blue undertones, silver, gray, green, and clear. All-black frames may be too harsh but look great when balanced out with a subtle pattern or accent colour.
Neutral skin tone
Neutral skin types — with a mix of pink and golden undertones — can wear just about anything. Go bold with stark black, keep it neutral with a tortoise pattern, or play with any number of fun shades.
Warm Skin Tone
Accented with a golden undertone, warm skin types look best with similarly warm frames — tortoise, brown, red, orange, gold, and yellow. They also look great with the boldness of black.
Shop your next glasses online with Clearly!
Ready to try on new frame colours? Clearly offers you a large choice of glasses online with various colours, brands, and frame shapes! Plus, with our Try On View tool, you can use your camera or webcam to try on new frames and find the perfect pair according to your face shape and style preferences.
Once you've learned how to buy glasses online, take advantage of unlimited offers and choices of glasses, in all colours and shapes!