This post is also available in:

Français (French)
We offer free adjustments for glasses at our Clearly retail stores. So if your frames feel loose, wonky, uncomfortable, or if they're always sliding down your nose, we're here for you!
In this blog, we'll cover the cost of getting your glasses adjusted and how to get a free adjustment at Clearly. You can also adjust your glasses at home with our easy tips, but if you're unsure it's best to leave it to the experts (your local opticians).
How can I get my glasses adjusted for free at Clearly?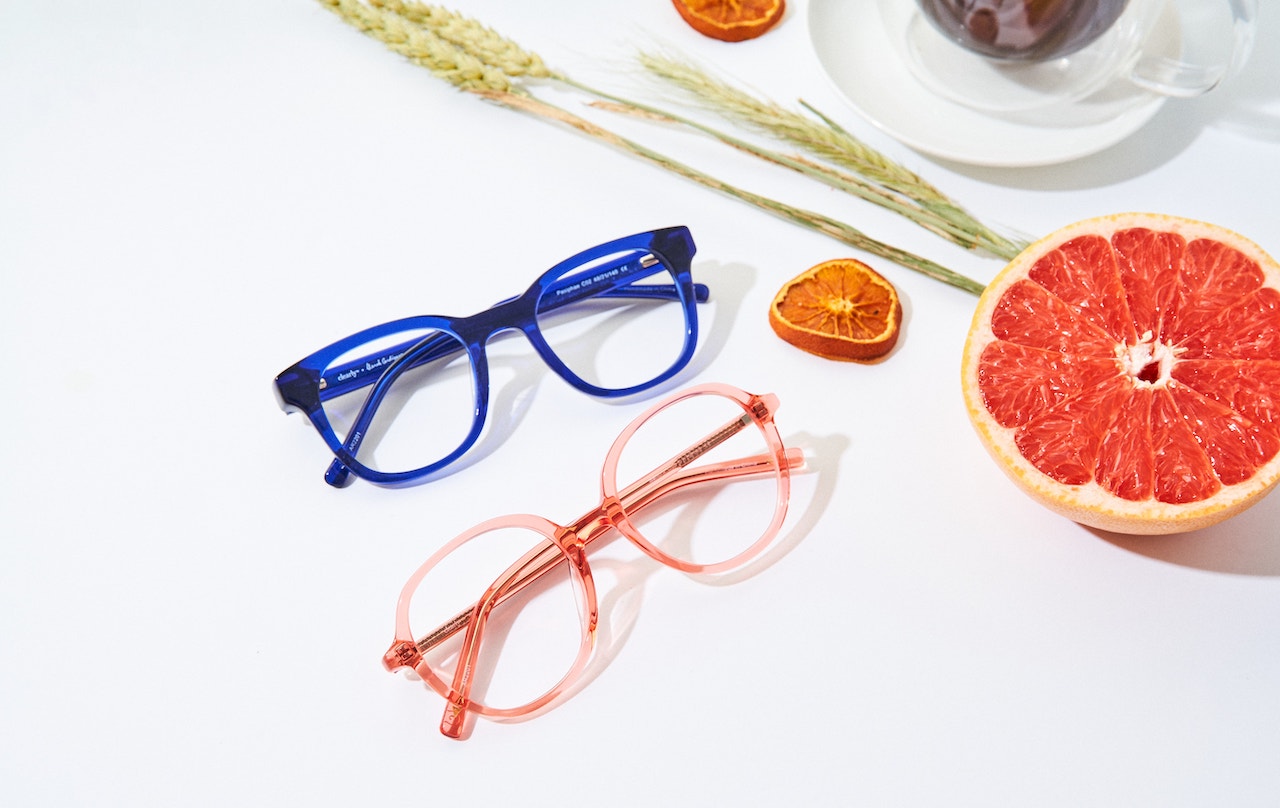 You can book a store visit or pop by any time and we'll professionally adjust your glasses frames for free. Whether you bought them online, at a different Clearly location, or from another retailer, we're here to help.
If you don't live near one of our retail locations, you can always visit a local optical store to get your frame adjusted. Most opticians are trained and offer this service, but they may charge a small fee.
If you bought your glasses from us and get charged for adjustment at other retailer, we can compensate up to $15 of the cost in service credit with a valid receipt.
What you should know about glasses adjustments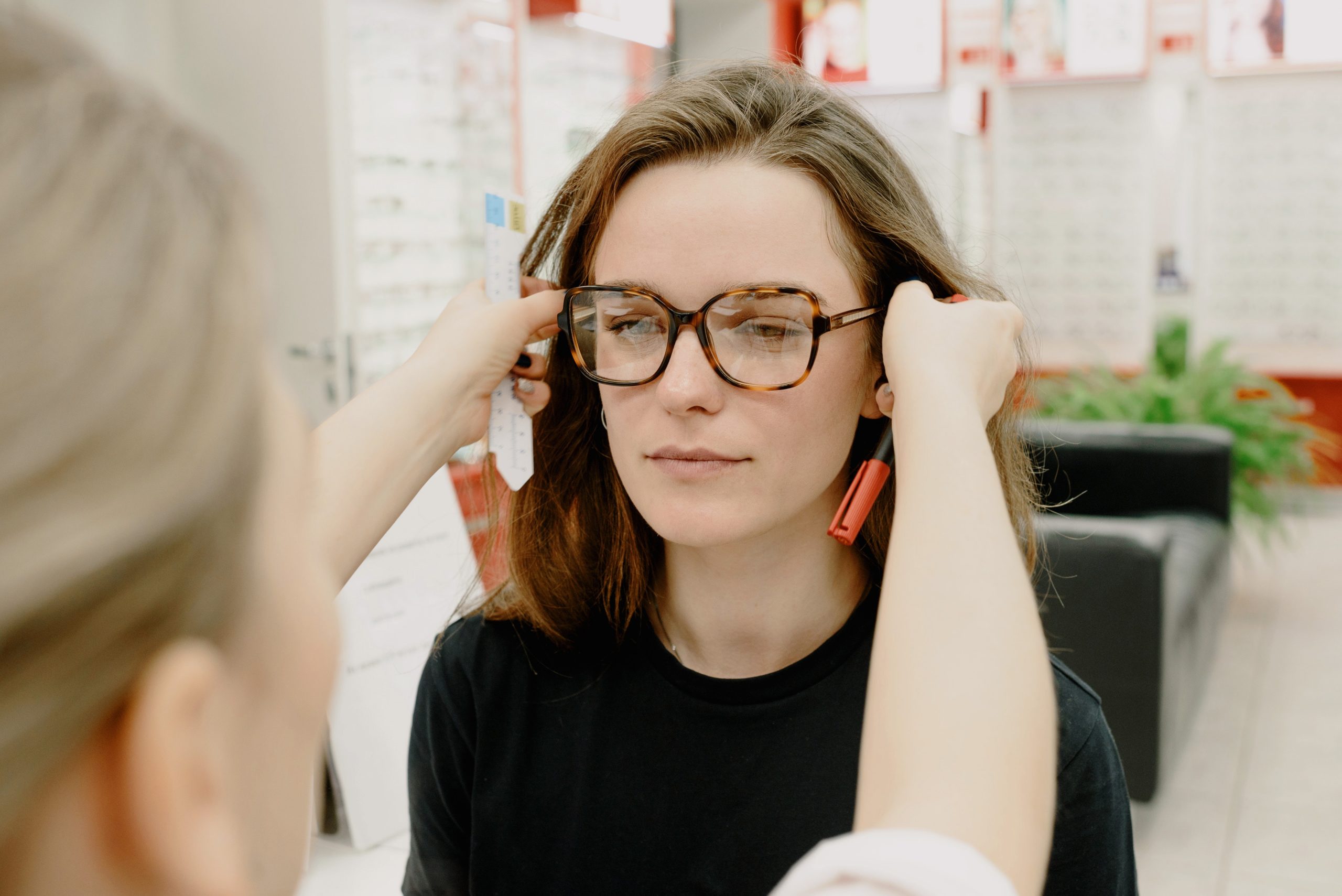 We know how uncomfortable and annoying it can be when your glasses aren't fitting right. Check out these top tips brought to you by Dr. Justin Asgarpour, Optometrist and Chief Vision and Mission Officer, and Clearly opticians Megan Walsh and Karl Chua.
1. How do I know my glasses need to be adjusted?
Your glasses should sit comfortably on your face when you wear them for long periods of time or throughout the day. Here are some of the most common signs that the fit of your frames doesn't feel right. You can also adjust your glasses at home with our easy tips:
Your glasses feel too tight
If you feel your glasses are pinching your ears or nose…
The temples may need to be loosened: use warm water to soften the plastic or metal and then hold the temple at the bend to bend the end of the temples upwards.
Your glasses are too loose
If your glasses slide down your face and you have to keep pushing them back up…
The temples may need to be tightened: soften the temple with warm water and then hold it at the bend to bend the end of the temple downwards.
If one side of your frame is higher than the other…
Put your glasses on a flat surface to see if both temples are touching the surface. Then, soften the temple that's not touching and gently bend the temple tip down.
Your nose pads don't sit on your nose evenly
If you can feel that one nose pad isn't lined up with the other one…
Gently pinch one nose pad arm at a time to either move it closer or away from your frames. Repeat on the other side if necessary.
One lens is closer to your eye than the other
If you can tell that your glasses are positioned crookedly on your face…
Ideally, your glasses should sit closely to your eyes without touching your eyelashes. If you wear metal frames, you can adjust nose pad arms for a custom fit. Acetate frames can be adjusted through the temples.
For more in-depth tips on glasses adjustments, check out our guide.
2. Can I bring my own glasses frame to a Clearly store for adjustment?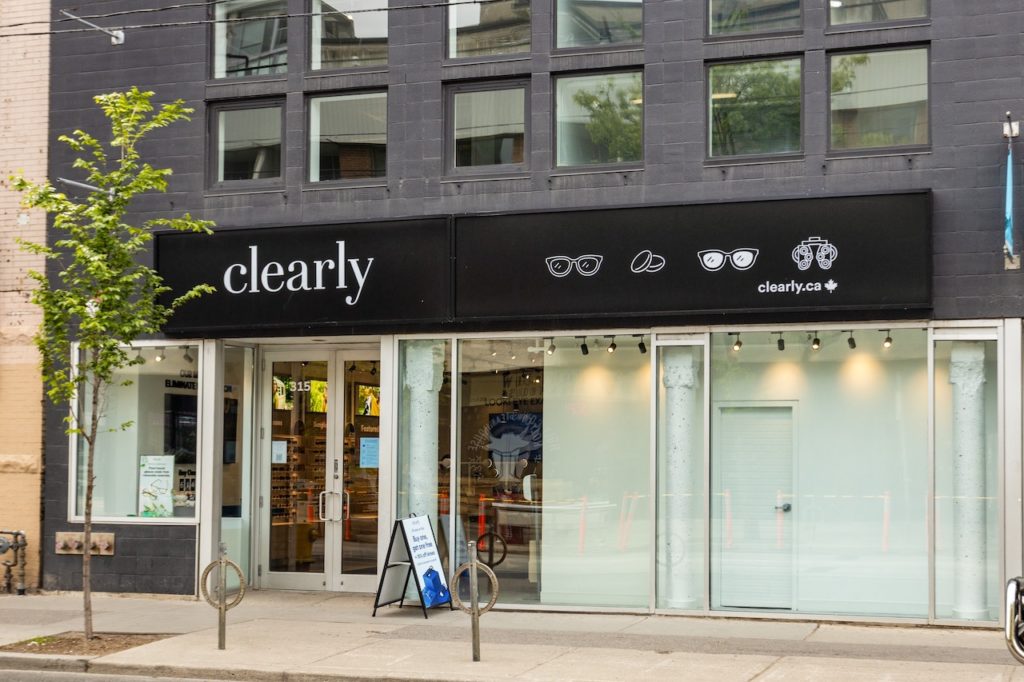 Yes, you can bring your frames (whether they were bought from Clearly or not!) to any of our stores for free adjustments.
3. What if I don't live near to a Clearly store?
If you bought your glasses from Clearly and get charged for adjustment at other retailer, we can compensate up to $15 of the cost in service credit with a valid receipt.
If you bought your pair from other retailer, it's best to check with them whether they provide adjustment as a service. You can also adjust them yourself by following the guidelines on this blog article: How to adjust glasses.
How can I care for my glasses?
After investing a lot of time in searching for the perfect pair of glasses that expresses you — from frame shape to colour — don't you want to keep them fresh for as long as possible? Here are some tips:
Clean your glasses regularly and properly to remove dust or debris
Dry your glasses when they are wet using a clean cloth (microfibre is always recommended), as dry lenses risk being scratched by dirt being dragged across the surface
Store glasses in a cool, dry place (like your glasses case!) when you're not wearing them to help prevent damage from heat or dirt over time
Wash your lens cloth weekly to remove any dirt and residue
Avoid cleaning with any cleaner that contains alcohol (soap included!), as it can damage your lenses and frames
Replace your nose pads if they look yellow (the buildup of sweat and oil) at any optical shop
Take your pair to a local eyewear store for an in-depth cleaning (we use an ultrasonic cleaning device!)
For more in-depth tips on glasses care, check out How to clean your glasses in 5 easy steps.
Visit a Clearly location near you for free glasses adjustments and fittings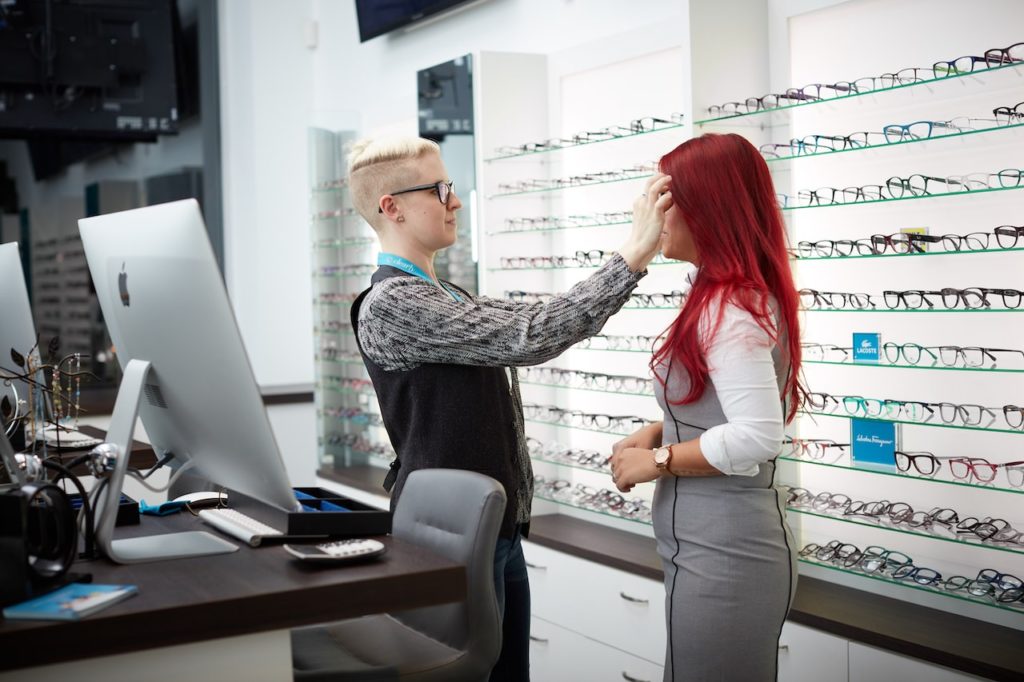 Come on in and visit us at any one of our stores across Canada and say hello. Our adjustment, fitting, cleaning, and repair services are always free, even if you bought your glasses online or at a different Clearly store location.
To learn more about adjusting your glasses, read How to adjust glasses on our blog. Still have questions? Contact us by email, live chat or call 1-866-414-2326 or visit a store near you. We'll be happy to help!
Read more:
See you on social!