This post is also available in:

Français (French)
Polarized sun lenses are designed to filter out glare and improve contrast, for a superior sunglasses experience. They're especially effective at helping you see smooth reflective surfaces such as water, snow, roads, or glass.
If strong or dazzling light bothers you, polarized sunglasses minimize this effect to improve your visual clarity, contrast, acuity and comfort, as well as depth and colour perception in bright conditions.
Read on to understand the purpose of polarized sunglasses, the impact of glare, and how these lenses help improve your vision.
What are the benefits of polarized lenses?
The major benefits of polarized lenses in bright conditions are:
Improved visual clarity, contrast and acuity

Improved depth and colour perception

Reduced exposure to glare
Relieve eye fatigue and improve eye comfort
While all tinted lenses reduce the brightness of light from entering your eyes, polarized lenses are especially unique for limiting glare and relieving eye fatigue — all whilst offering necessary UV protection.
Glare from the sun causes eye strain, squinting, or even temporary blindness. Polarized lenses help to block glare and alleviate discomfort, so it's easier to see clearly in bright conditions.
Can I wear polarized lenses all the time?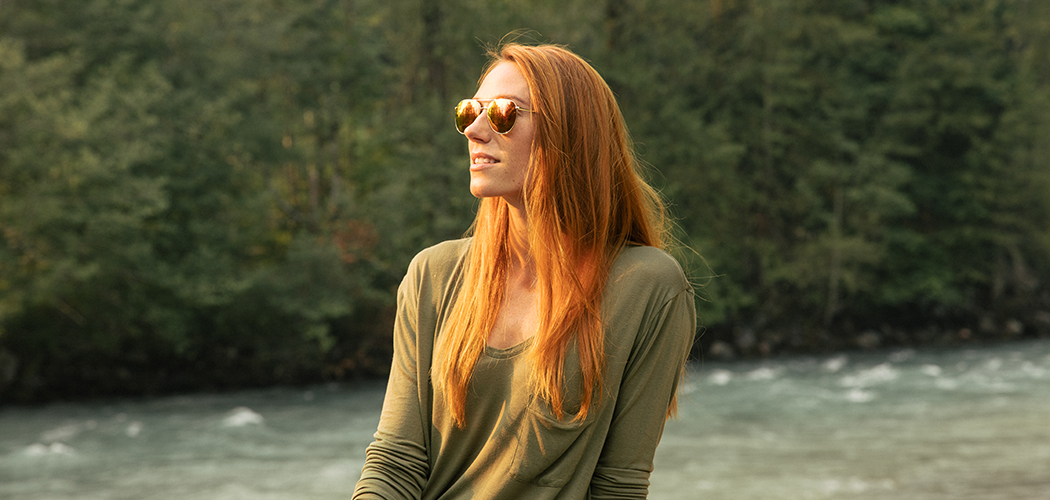 While polarized lenses are great for shielding your eyes from bright light and minimizing glare, they're not recommended for:
Looking at LCD screens, such as dashboard controls, cell phones, or ATM machines

Low-light settings, such as when driving at night

Flying an aircraft
You may notice these lenses tend to dim LCD screens, which can make them less readable. If you fly an aircraft, polarized lenses are not suitable as they can make it difficult to read navigational screens and safety signals.
When should I wear polarized sunglasses?
You can wear polarized sunglasses if you spend long hours in the sun. They're especially great for activities like:
Water sports, such as sailing, fishing or speedboating

Snow spots, such as snowshoeing, snowboarding or skiing

Outdoor hobbies, such as biking, hiking or running

Driving in bright conditions
By cutting out glare, polarized sunglasses provide optimal visual performance on long car journeys, water or outdoor activities, and enable you to spot 'hidden' snow bumps on the ski slopes.
They work well on bright days when sunlight is constantly taxing your eyes as you focus, which can be helpful for preventing visual fatigue during an activity or after your day in the sun.
How to tell if your sunglasses are polarized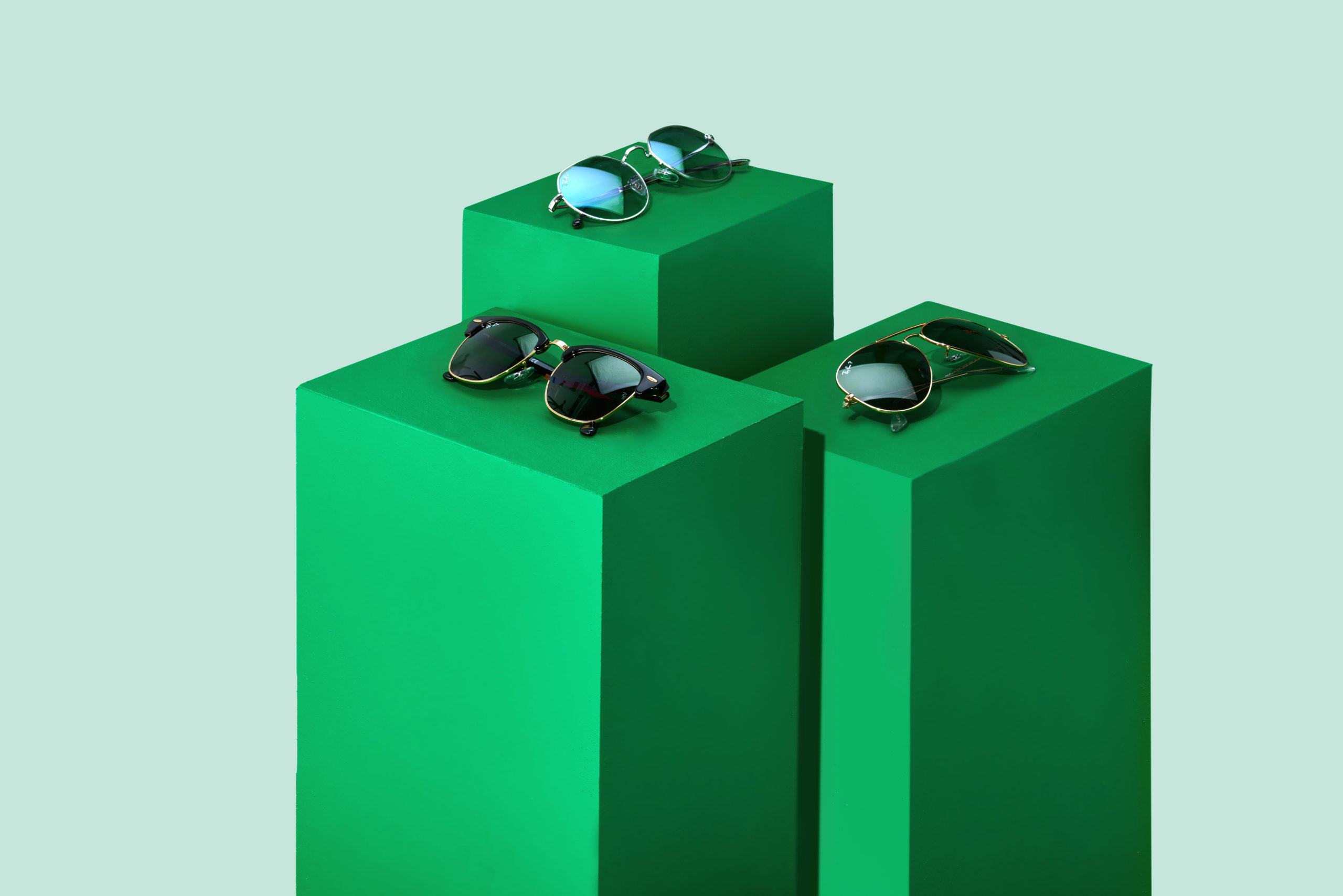 At first glance, it can be tricky to tell the difference between polarized lenses and regular sun lenses. If you want to be sure your sunglasses are polarized, here's an easy way to test them out:
Put them on and look at your mobile phone

Slowly tilt your head sideways

Notice if the light changes in brightness or intensity

If it does, they're polarized
Choosing a lens tint for polarized sunglasses
Polarized sunglasses can be mirrored or you can find a style in a solid or gradient tint. When you shop for polarized sunglasses at Clearly, you can customize your look with a variety of colours and finishes, including mirrored, solid or gradient.
Learn how to build your own custom sunnies with our wide range of fashionable colours and tints.
How to choose the right pair of polarized sunglasses?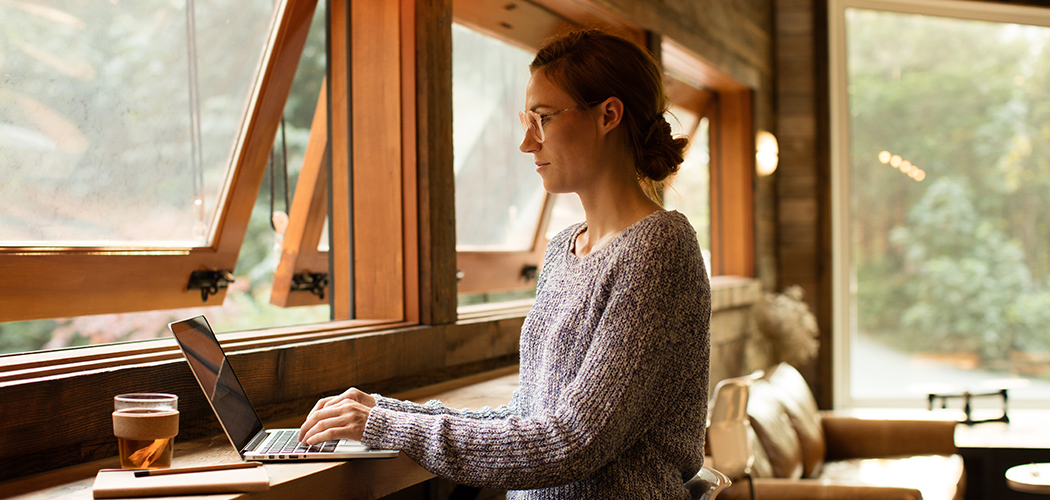 When shopping for polarized sunglasses, there are a few things you should consider:
UV protection
Make sure your sunglasses offer optimal UV protection to protect your eyes from 'sunburn' and long-term damage. At Clearly, all of our sunglasses lenses, including polarized, are UV protective.
Frame shape
Learn about which sunglasses flatter your face shape. Keep in mind that a lens height of at least 30mm works best for sunglasses, as this size will protect your eyes, eyelids, and the sensitive surrounding skin.
Prescription eligibility
If you have a prescription for glasses, you can add your prescription to your polarized sun lenses. Remember that your eyeglasses prescription is different from your contact lens prescription. You have the option to select lenses without a prescription, too.
Lens colour
This is the most fun part! Choose a tint that suits your lifestyle, activity, and signature style. From polarized solid lenses and polarized gradient lenses to polarized mirrored lenses in a wide range of fashionable colours, it's easy to find a finish that's oh-so-you.
Ready to find your next pair of sunglasses?
.
Or, find a pair of frames & add prescription sun: