This post is also available in:

Français (French)
Vision insurance can significantly reduce the cost of your prescription glasses, sunglasses, or contact lenses – it may even cover your entire order. In most cases, you can also use your vision benefits to pay for a comprehensive eye exam. 
With Clearly, you can use direct billing to claim your vision insurance benefits online or in-store. You can also process a manual claim – once your eyewear has shipped out we'll email your receipt, which you can use to file a claim with your provider.  
Read on to find out how to process a direct billing claim and get all the details you need to claim your vision benefits on glasses and contacts at Clearly.  
Jump to a section:
Does Clearly take insurance?
Yes, you can claim back the cost of your Clearly eyewear through your workplace benefits program, private insurance plan, or FSA and HSA funds. 
There are a few ways to claim your vision benefits with Clearly: 
Direct billing online

 

Process your claim manually 

 
How to use direct billing at Clearly
Direct billing with Clearly is super easy – you can do it yourself in the checkout or visit your nearest Clearly store.   
We can process claims for you and your dependents. Before shopping, make sure to: 
Check your coverage so you know exactly what you can claim for

 

Have a valid prescription (which means it must have been administered by a licensed eye care professional within the last 24 months or be otherwise noted as 'non-expired')

 

The information on the prescription must match the person you're claiming for (for example –your prescription for your eyewear, or your spouse's prescription for their eyewear)

 
How to use direct billing online at Clearly 
Log into your account (you need to be logged in before you can claim, for security purposes).

 

Go shopping! Add glasses or contact lenses to your cart (remember to check your coverage before you shop).

 

Head to the checkout and select 'Apply vision care insurance'.

 

Upload the prescription of the person you're claiming for.

 

Complete the order – we'll calculate the total remaining balance (if there is any).

 
How to manually claim vision insurance benefits with Clearly
You can also process your claim manually with your provider after you've purchased your glasses or contact lenses.  
Details for your insurance provider: 
Supplier name:

 Clearly

 

Business License #/Registration #:

21-145048

GST #:

 101688026RT0002

 

Supplier phone number:

1-866-414-2326

 

Supplier email address: customerservice

@clearly.ca

 

Supplier address:

 

2200-401 West Georgia Street, Vancouver, BC Canada, V6B 5A1

 

Proof of purchase: After your order has shipped, you will receive an email equipped with your tracking number and official receipt. It'll also be available in your MyAccount.

 

 
Make sure to check the details of your coverage beforehand, so you know what's covered by your provider and how much you might be required to pay yourself. 
1. Place your order 
Choose your glasses, sunglasses, or contact lenses, enter your prescription, and head through the checkout.  
For more tips, learn how to buy glasses or how to buy contacts online.  
2. Wait for your receipt  
Once you've received your glasses or contacts, we'll email you a receipt. You can also find this receipt in your MyAccount. You'll need it to submit a claim to your provider.  
Please note – this will only be sent after your eyewear has shipped. The confirmation email you get right after you've ordered online isn't acceptable proof of purchase for most providers.  
If you're having trouble locating your receipt, check your spam folder first or contact us by email, live chat or call 1-866-414-2326.
3. Submit your claim 
The process for this will vary, depending on your provider. Typically, when you submit a claim online, you'll need to: 
Log into your insurance dashboard

 

Fill in the submission form

 and attach a copy of your invoice.

 

Submit your claim. The reimbursement process

 and timeline

 will vary, depending on your provider. 

 
How to find your itemized receipt or invoice
After your order has shipped, your receipt will be emailed to you and available to access in your MyAccount.   
You can print it at any time: 
1. Log in using the same email that you provided when you made your purchase online.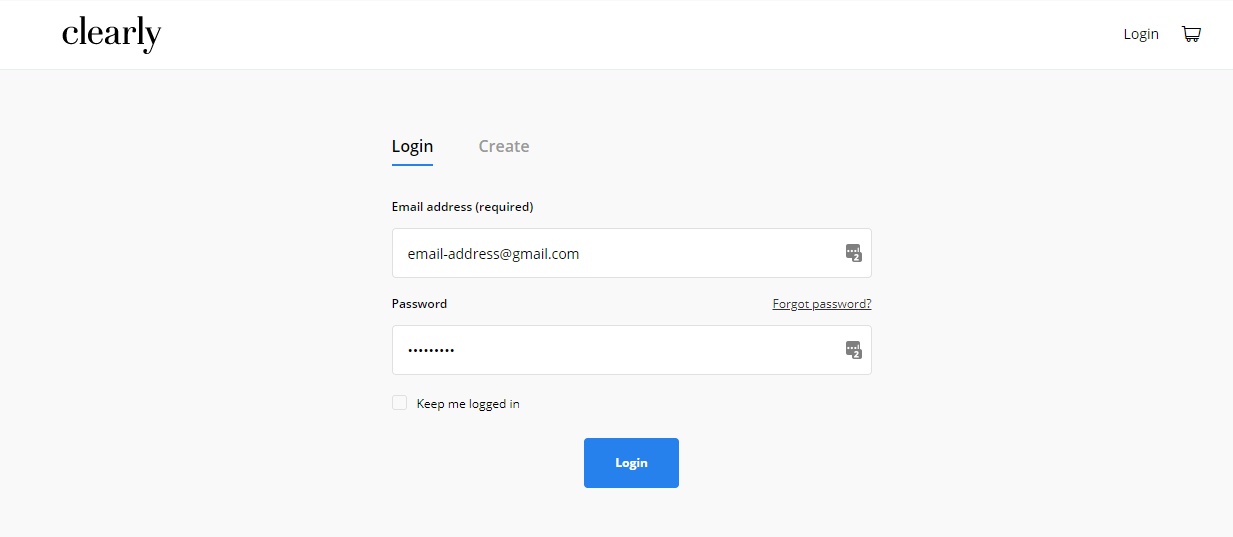 2. Under My Orders, select Previous, then View Details.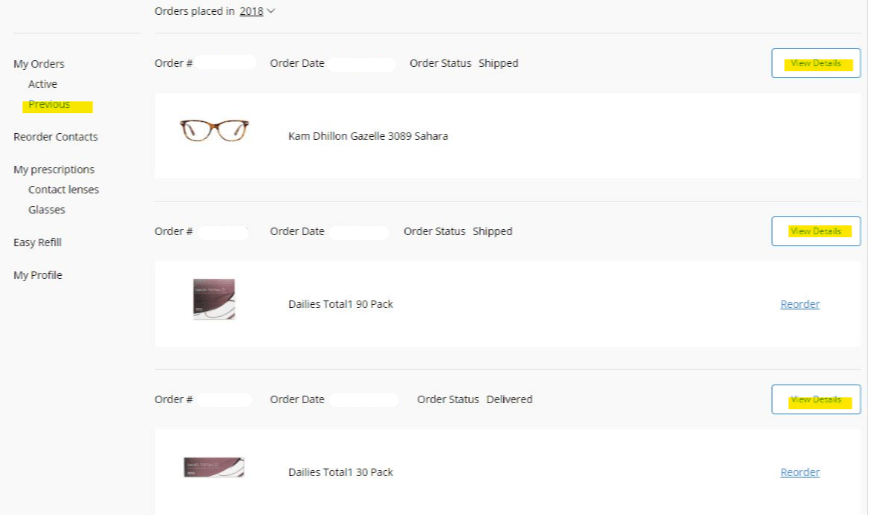 3. Click View Receipt.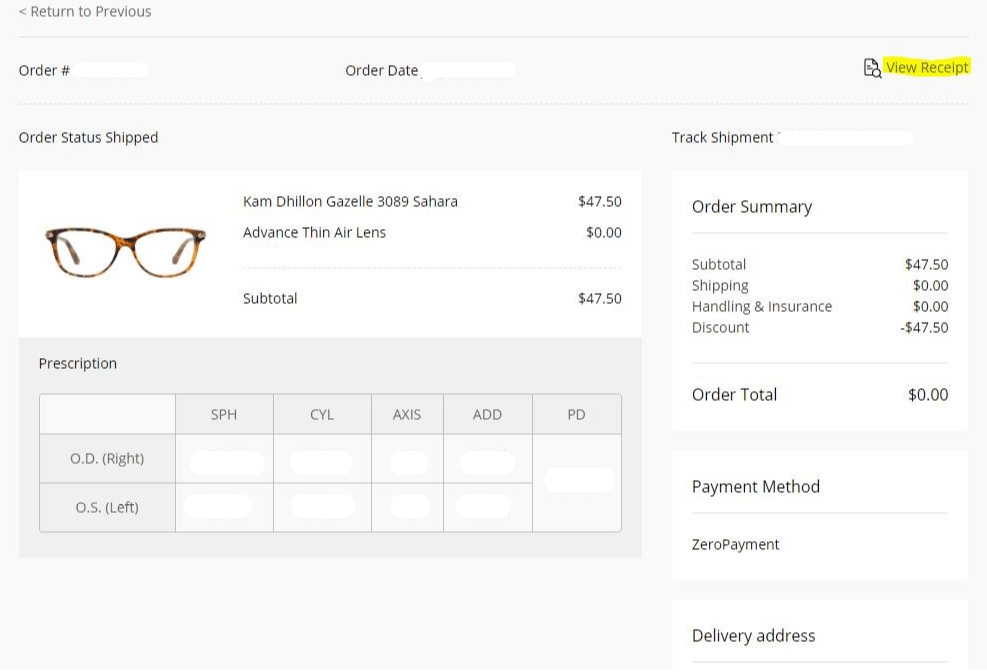 What does vision insurance cover?
Typically, your vision insurance benefits will cover at least part of the cost of: 
Prescription glasses

 (and sometimes blue light glasses)

 

Prescription sunglasses

 

Contact lenses

 

A comprehensive eye exam

 
Always check with your provider before making a purchase, so you know how to stretch your benefits as far as you can! 
Can I get covered by two vision benefit plans? 
If you are in Canada and you have more than one vision insurance plan, you have dual coverage, or double insurance. The primary provider will pay first, while the other will pay second to cover the excess. 
In general, if you and your spouse both have vision coverage through your employers' group plans, your own plan will be your primary provider and your spouse's plan will be secondary.

 

If a Canadian student is covered under multiple plans through their parents' providers, your primary plan will belong to your parent whose birthday comes first in the calendar year.

 
To help you with understanding your plan details better, make sure to read the section related to "coordination of benefits" in your insurance plan or check with your provider. 
How do I find out who my vision insurance provider is?
With most insurance providers, the details of your vision insurance are easily accessible. But first, you need to know who your provider is! 
If you're not sure which company covers your vision insurance, here are some tips for finding your provider: 
If you have a provider through your employer, ask your HR department or check your employee handbook to find details of which provider handles your vision insurance.

 

If you are a student and think you might be covered through your student benefits, reach out to the Student Union or ask your Resident Advisor for more information. 

 

If you have a vision insurance card, look for the company logo and check out their website, or call the customer service number to get the provider details.

 
Can I buy sunglasses online with vision insurance?  
Depending on your vision benefit plan, your provider may cover prescription sunglass lenses or lenses with UV protection, such as Transitions®, polarized, tinted, or clip-on lenses, using your annual lens benefit.  
You may be eligible for reimbursement if you have a valid prescription for sunglasses provided by an eye doctor, and you have been prescribed for a specific vision problem or medical condition.  
Be sure to confirm with your provider to see if prescription sunglasses are covered. 
Can I use my FSA or HSA benefits at Clearly?
Many companies offer FSA (flexible spending account) and HSA (health savings account) plans. These are funds dedicated specifically to your wellness and can be used on a variety of health–related services and products.  
According to the Income Tax Act (Canada), you can use your funds to pay for any eligible medical expenses that have been "prescribed by a medical practitioner (oculist or ophthalmologist) or an optometrist."  
Basically, this means you can use your FSA or HSA dollars to buy prescription eyewear and pay for eye care-related expenses, including:  
Comprehensive eye exams

 

Prescription glasses, including progressive, single vision, reading glasses, sunglasses, and lens coatings

 

Contact lenses

 
For full vision insurance inclusions, be sure to check with your employer or healthcare provider for details on what your plan covers. 
FSA: Use them or lose them

 
Make sure to use your FSA funds before the end of the year because you can't carry over unused contributions to the next year. Don't wait until the last minute to make your purchase – it's a matter of use it or lose it, before your benefits expire!  
HSA benefits roll over

 
HSA benefits don't expire at the end of the year, and so you can use your health savings account anytime since it allows funds to roll over to the next year. 
How to use FSA or HSA funds at Clearly
If you have an FSA or HSA card, you can use it directly at the Clearly checkout. Please note that you can only use one card to complete your purchase. If the existing balance on your FSA or HSA card is lower than the total cost of your order, you won't be able to use it to complete the transaction. 
If you don't have a card for FSA or HSA, you can submit your receipt to file a claim with your provider. 
Your receipt will be emailed to you after you have received your eyewear. You can also get a copy of your receipt in your MyAccount.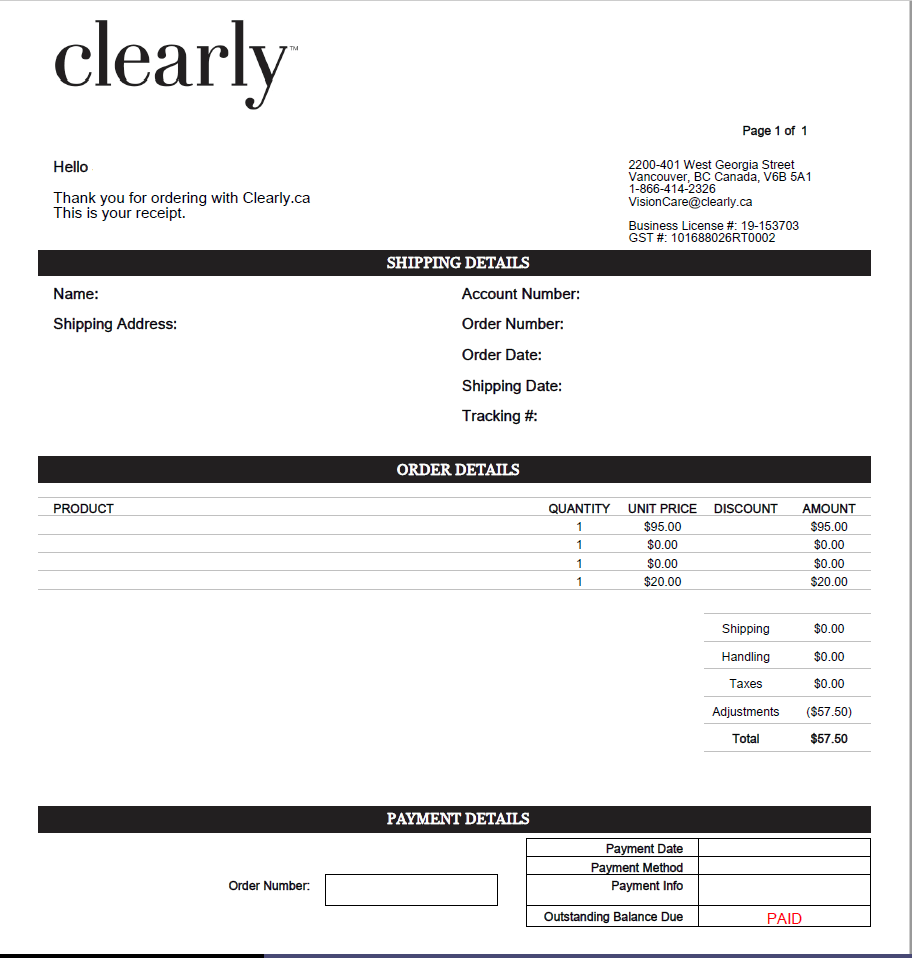 How to use vision insurance for eye exams
Many healthcare benefit plans will cover the cost of an eye exam, which you can get at any Clearly store. Be sure to check with your provider before you book, so you know what coverage you're entitled to.  
To claim your eye exam benefit with Clearly: 
Book an eye exam at your nearest 

Clearly store.

 

Pay on the day and keep your invoice

 in a safe spot

 – you'll need it as proof of purchase

 when you submit your claim to your provider.

 

Fill out the appropriate forms through your provider's online portal or mail-in process. 

 
Learn everything you should know about eye exams. 
Make sure you have an up-to-date prescription before choosing a new pair of glasses or contact lenses, so you can enjoy clear vision and make the most of your vision insurance benefits. Need more help? Chat now, email us or call 1-866-414-2326.
Read more: