This post is also available in:

Français (French)
Is it time to get new eyeglasses? Learning how to buy glasses online is easier than you might think! From finding the frames that will fit you best to entering the key details for your prescription, our guide will help you through every step.
Read on for everything you need to know about how to order prescription glasses online, so you can feel confident about finding the perfect pair (and enjoy all the benefits of shopping for frames online).
---
1. Know your prescription and measurements
---
Make sure you have a copy of your current, valid glasses prescription directly from your eye care professional. If you don't have a prescription, schedule an eye exam with your eye doctor.
Remember – contact lenses and glasses prescriptions are different. Not sure you have your glasses Rx? Take a look at our guide on how to read your glasses and contact lens prescriptions.
Before you order a pair of prescription glasses online, it's essential to have your pupillary distance details ready to ensure the clearest and most accurate vision with your new glasses. Your PD can be measured by yourself or your eye care professional.
It's also important to have your glasses measurements on hand. Knowing the measurements of your current glasses will help find the perfect fit for your next pair. Just take a look at the temple arm of your existing pair of eyeglasses or sunglasses to find the right figures.
Take advantage of our virtual try-on tool on our glasses page to check yourself out in the name of style and see how they look on you in real-time.

---
2. Use the sizing filter
---
You can enter your glasses measurements using the filter for size on the menu. The sizing filter will narrow down your options to display glasses that fit within your ideal size range  – and that's where the real fun part of buying glasses online begins!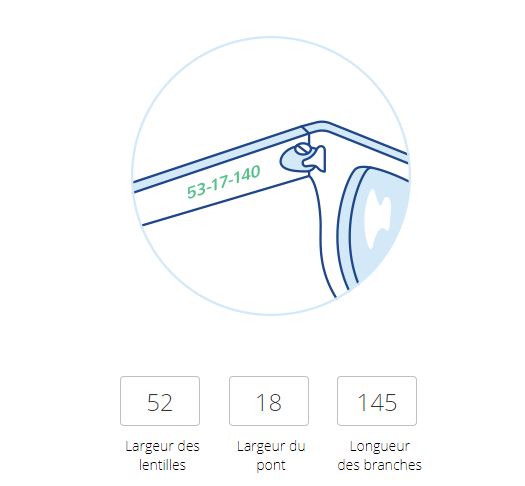 ---
3. Pick your style
---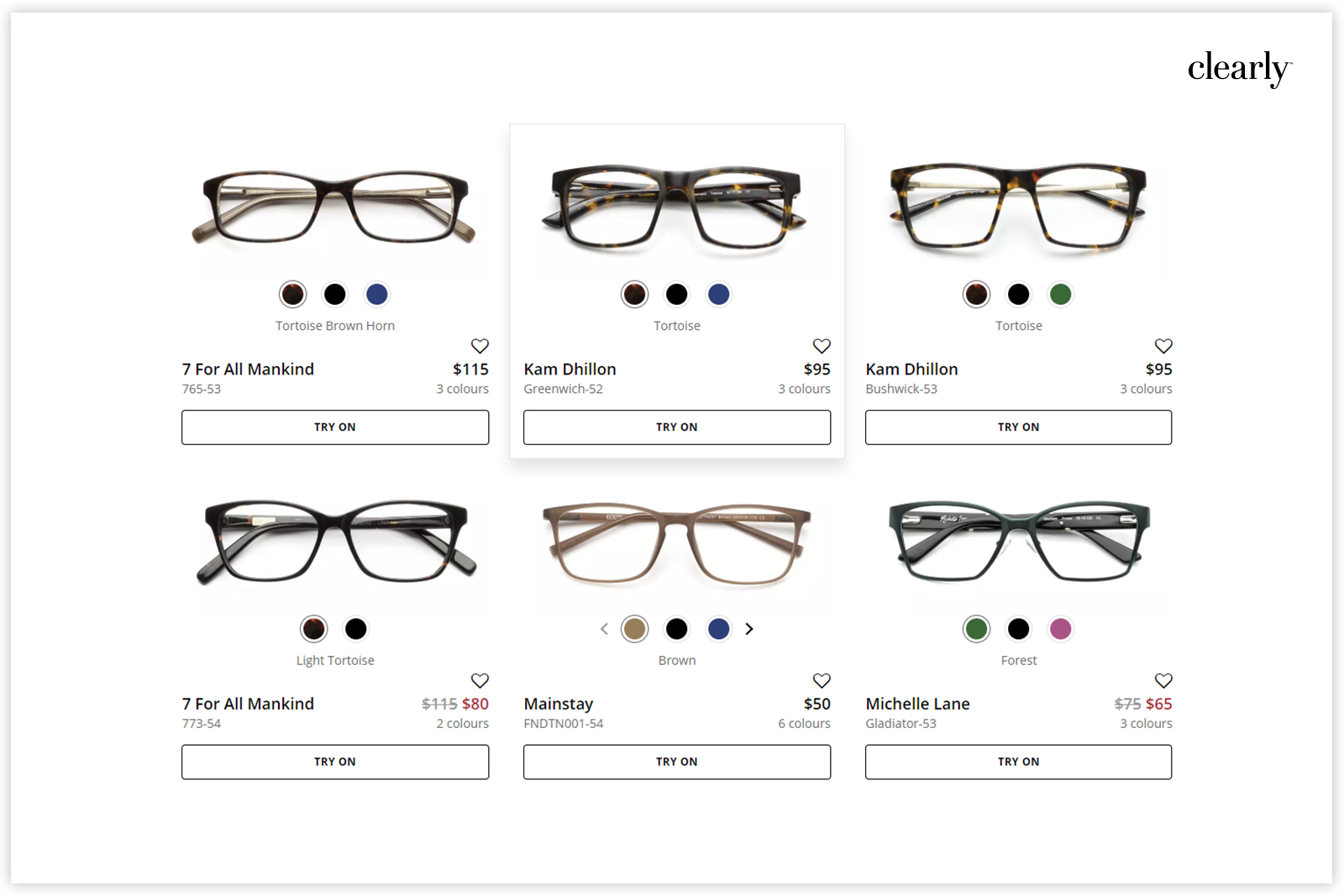 One of the best parts about buying glasses online is the vast number of options you have to choose from! Take a look through our huge variety of brands, frame sizes, shapes, and colors to find a pair that suits your taste and personality.
Not sure what style fits you best? Consider three main things when narrowing down your selections:
Which glasses complement my face shape? Knowing which shape (heart, round, oval, or square) you most closely resemble is key to finding a pair of frames that suit you. If you need a little help to find glasses that fit your face, check out our Face Shape Guide for Glasses.
What type of frame shows off my individual style? Once you've narrowed down which frame shapes complement your features, you can decide on a style that speaks to your unique personality.
Which frame colour will suit me best? For more tips and ideas to finding your ideal glasses colour, take a look at our guide on how to choose the right glasses frame colour. You'll learn which colours are recommended for you according to your hair, eye colour, and skin tone.
Once you've narrowed down which frame shapes will complement your features, you can decide on a style that speaks to your unique aesthetic. Do you prefer something with a little vintage flair, or something simple and sophisticated? This is completely up to you, so go wild.
I recommend choosing a few different styles; I love to have a simple pair for everyday use and two alternate pairs that I can wear to change up my look. For my next pair, I'm looking for a frame with a tortoise design, so I'm going to select "Tortoise" as the colour to refine my results even further.
After searching through my options, I came across the Main and Central Bray glasses in Matte Havana. They feature a browline shape, but have a softer line that won't be too harsh against my angular features.
---
4. Clearly's lenses
---
After you've found the perfect frame, choosing your lenses is one of the last steps to buying glasses online.
There are a number of options, so you're sure to find a solution for your individual eyecare needs.
Based on your prescription and the specific use you require from your lenses, you can select thinner options or even build your own prescription sunglasses. All lenses come with a scratch-resistant coating, so you don't have to worry about unwanted glare blocking your vision.
You also have the option to upgrade to the high-index lenses, available in Thin Air, Advanced Thin Air, or Super Thin Air to ensure your lenses are even thinner, lighter, and UV protected.
For those who spend quite a bit of time working or relaxing on a daily basis, you can also add BlueReflect™ lenses and make your own pair of blue light glasses. Check out these top blue light filtering glasses you don't want to miss.
---
5. Place your order
---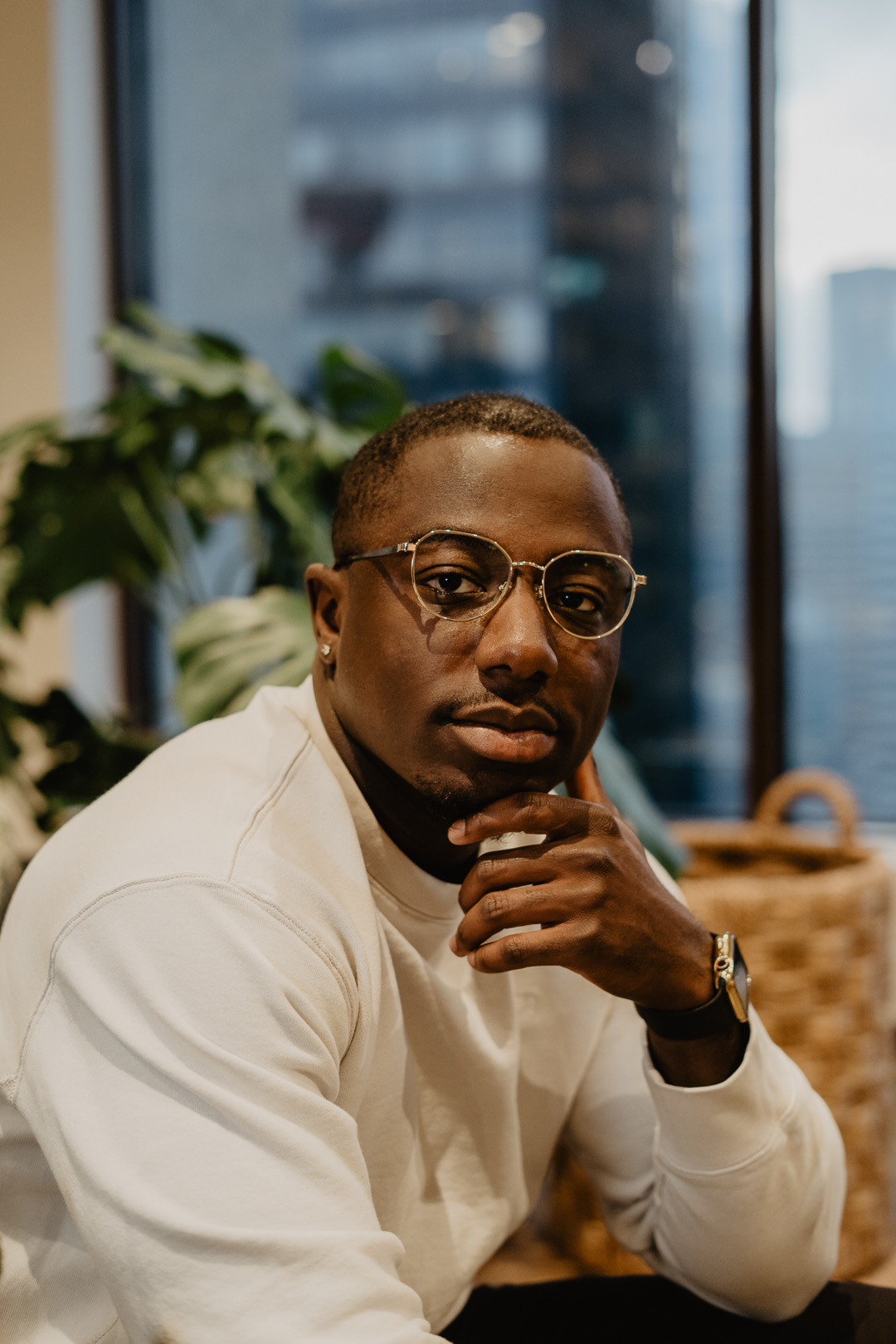 @albertbjr9
Once you've put in your glasses measurements, picked your style, and selected your lenses, the hard part of buying glasses online is over! You've found your ideal pair and you're ready to check out. Simply enter your shipping details and preferred method of payment.
Within two weeks, your new glasses will arrive, so you can slip them on and get ready to enjoy excellent vision and undeniable style!
---
After buying your glasses online
---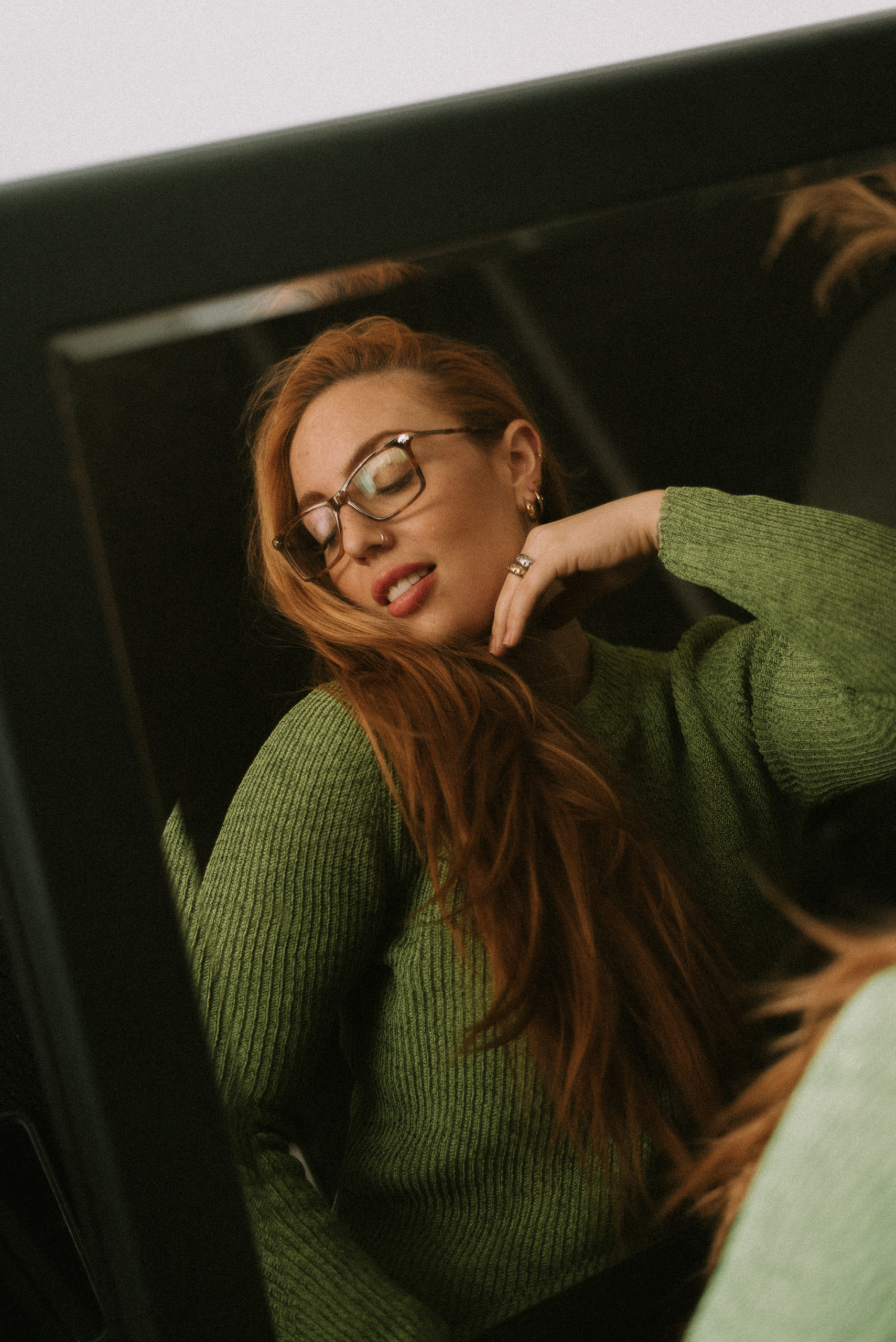 @chloedumont
If you've tried your new glasses on and something doesn't seem right, just contact us. Our customer service team is more than happy to answer your questions or concerns. You can give us a call at any point throughout your purchasing journey if you'd like extra one-on-one support.
We want to make sure that you have the perfect pair, so if you need to talk to us about an exchange or return, we're here to help with whatever you need. If you don't absolutely love your glasses, including the fit, the style, the lens type, and how your prescription works in the frame, our return policy offers free returns for 30 days after your delivery date.
Now that you've learned all about buying glasses online, you're ready to get started. Within our huge choice of style, brands, and prices, there's bound to be a perfect set of frames just waiting for you. Are you ready to fall in love with your next pair?
Read more: