This post is also available in:

English (Anglais)
Blue light is a high-energy light commonly emitted by cellphones, computers, and televisions.  
If you're staring at these digital screens a lot, you're being overexposed to harmful blue light, which can disrupt your body clock and cause digital eye strain (sore or irritated eyes, headaches, and squinting). 
Additionally, the sun also exposes us to this type of light, allowing you to see blue skies and stay awake. 
If your day-to-day comes with long hours of screen time and if you're finding it hard to sleep at night, you may want to consider getting a pair of blue light glasses to help de-stress your eyes. We're here to help you find the best pair. 
What are blue light glasses?
Blue light glasses (sometimes called blue light filtering glasses) have a special coating on lenses that filter out up to 99.5% of harmful blue light before it reaches your retina. 
They're also known as glasses that you wear for screen time use and are often available without an eye prescription, or with a prescription if you have one.  
Blue light glasses styles and lens colour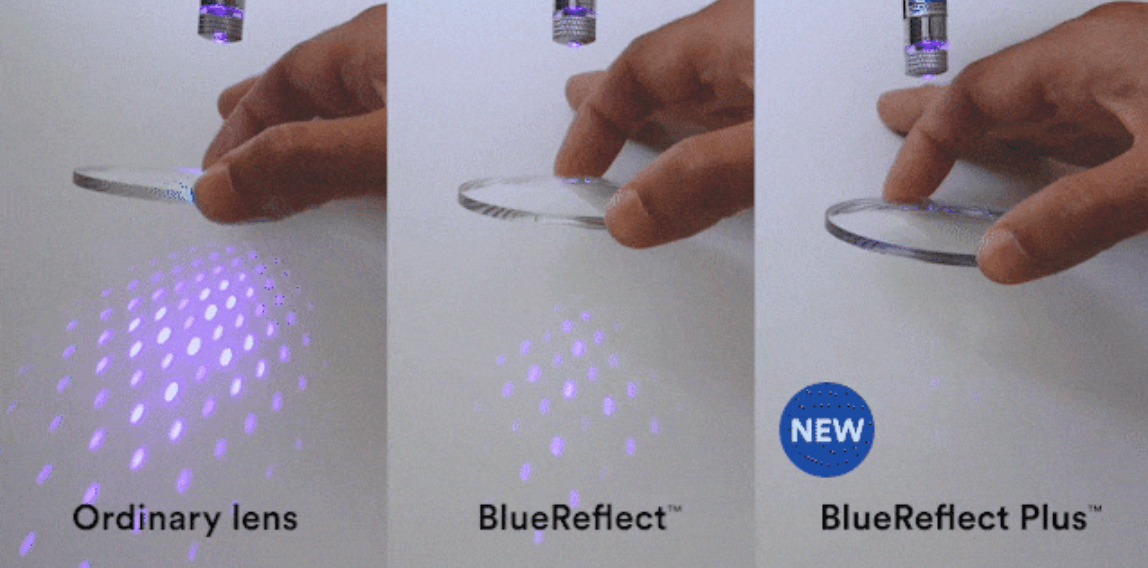 Since the best time to wear blue light glasses is pretty much all the time (which means you can wear them as your regular glasses), you can wear them indoors and outdoors. They're ideal for: 
Screen time 
Reading outdoors 
Driving 
Clearly's BlueReflect™ and BlueReflect™ Plus lenses have a slight yellow tint and blue reflection on the surface of the lens, which works to protect your eyes from UV and harmful blue light. These factors are not very noticeable, and so they won't affect your regular vision or appearance. 
You can find tons of blue light glasses at Clearly that offer great light-filtering capabilities. If you want to protect your eyes and look good while doing it, there are many different frame materials to choose from, including:  
If you don't wear prescription glasses, you can choose a pair of blue light glasses without a prescription to wear during long hours of computer use. 
If you do need lenses with a prescription, it's easy to upgrade your lenses to include blue light filtering capabilities.  
How to buy blue light glasses at Clearly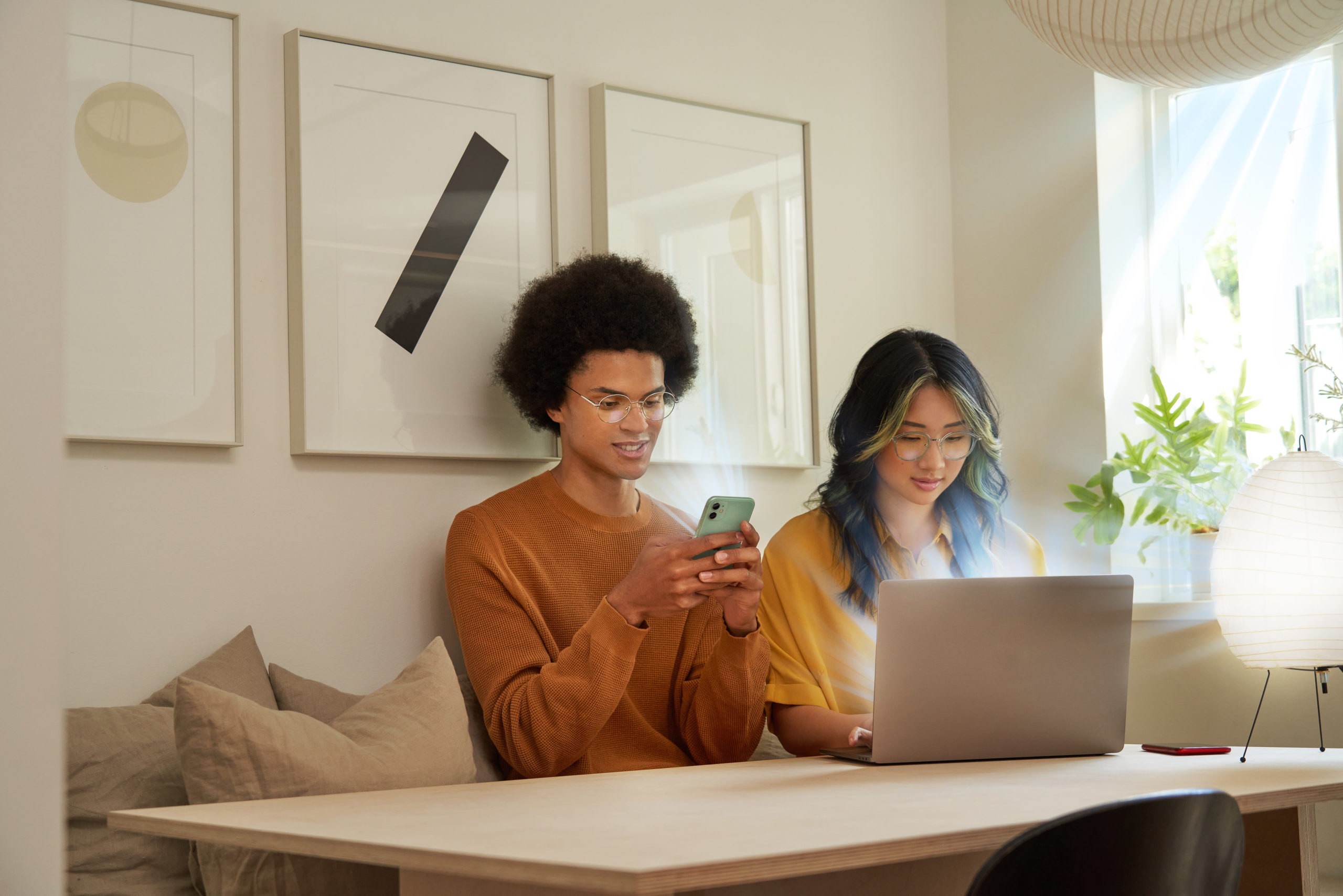 At Clearly, you can add blue light lenses to pretty much any frames on our website or in store. 
You can expect affordable, high-quality eyewear with free shipping on orders $80+ and free returns within 30 days of purchase, so you can guarantee you're choosing the right pair.  
Check out these four easy steps to shop for blue light glasses at Clearly: 
1. Choose your favourite frame 
We have thousands of glasses styles to choose from. Finding the perfect pair of glasses is easy with our Virtual Try On tool. 
Can't decide whether you should pick an aviator or cat-eye frame? Find out which frame style looks best for your face shape with our face shape guide.   
2. Enter your prescription (or not)   
You can get blue light glasses with prescription or non-prescription lenses. Either enter your prescription or select 'I want lenses without a prescription'. 
3. Add blue light protection 
Clearly offers two types of blue light lenses: 
BlueReflect™ filters out 90% of harmful blue light. Ideal for casual screen time throughout the day. 
BlueReflect Plus™ filters out 99.5% of harmful blue light. A stronger blue light filter for a better relief from heavy screen time. 
*Harmful blue light filtering measured at 410nm 
No matter which blue light filtering lens you choose, you'll get the following benefits for free: 
Anti-glare coating 
Optimal UV protection 
Harmful blue light filter 
4. Enter your coupon code at the checkout   
Find all the latest deals here. We make it easy to save on our (already affordable) eyewear. 
Top blue light glasses at Clearly
We've done the groundwork to round up the best picks, from classic styles to trending frames.  
We've also picked some that are gaming-specific, so you can play better, game longer, or just work more comfortably at your desk. 
Our top picks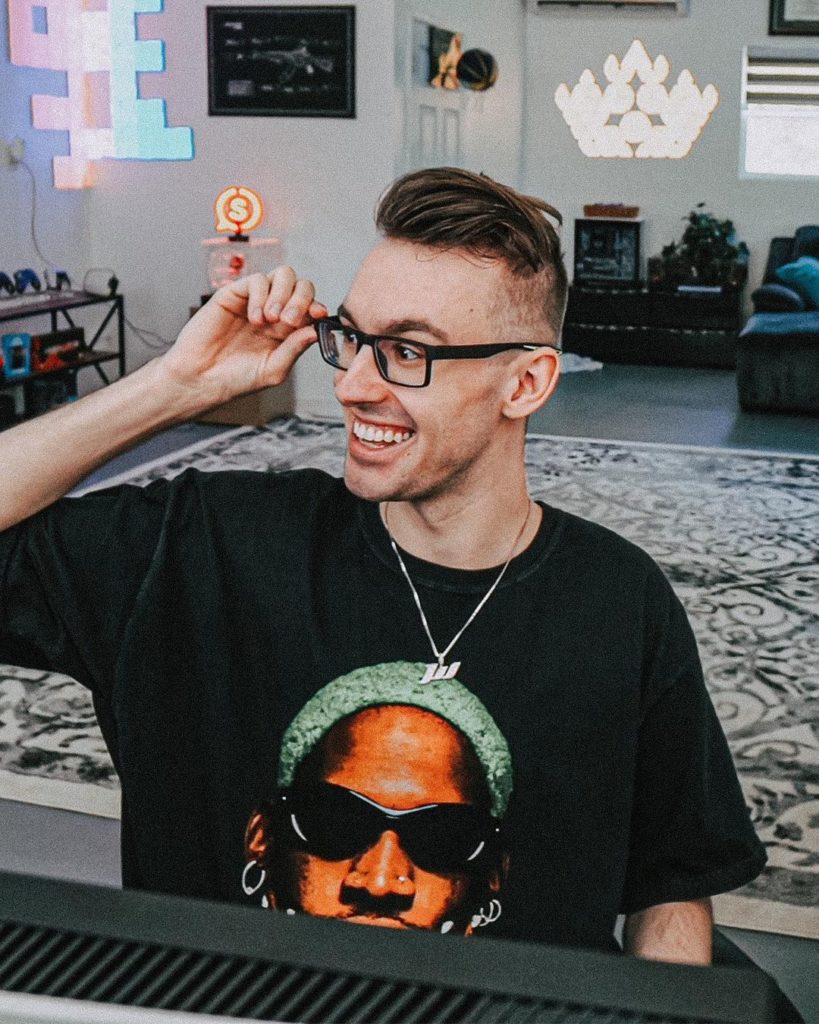 @joewo 
These blue light glasses are designed for gamers. In addition to being comfortable and lightweight, they help reduce eyestrain when you optimize your pair with BlueReflect Plus™ lenses.  
Clearly Gamer frames are engineered for premium comfort, clarity, and protection, so you know you're investing in a quality pair of glasses: 
Lightweight frame for comfort over long hours  
Adjustable nose pads to prevent them from slipping  
Soft and flat temples that are headset compatible 

Frames: Clearly Gamer – Boss – $90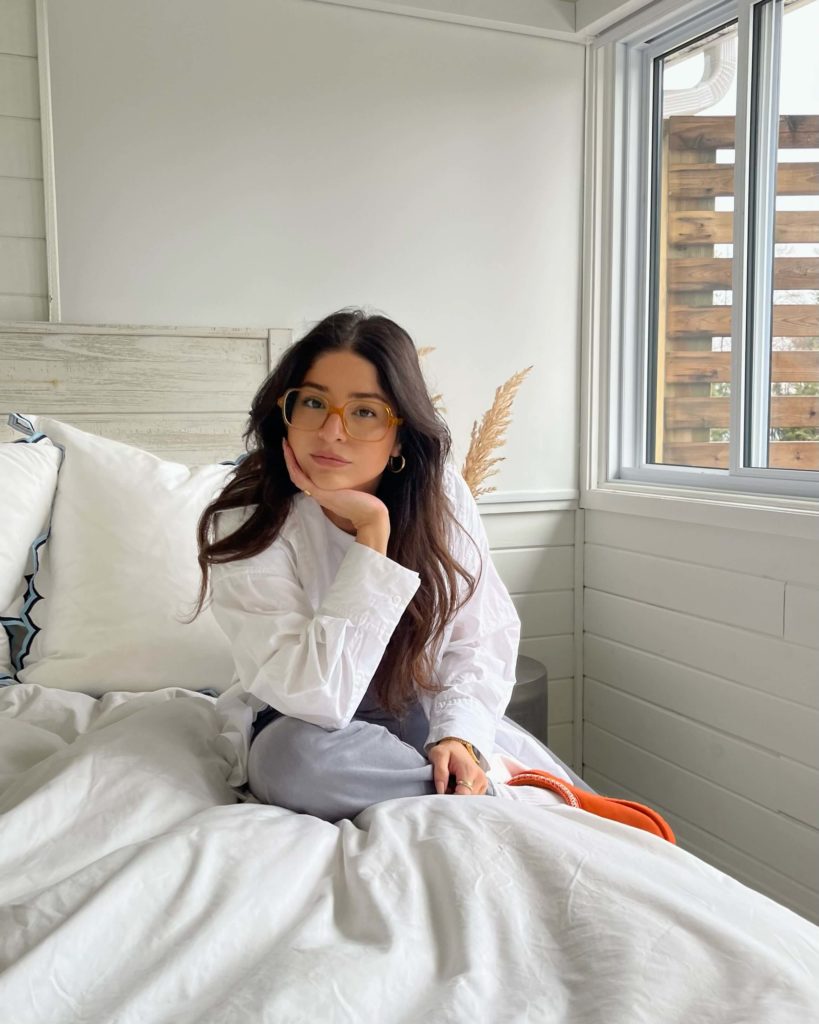 @geraldiinegonzalez 
Not only do these sustainable frames offer a chance to protect Mother Nature, they also protect your eyes from UV and harmful blue light by simply adding blue light lenses. 
With uniquely classic and modern styles available, there is a colour and size available for everyone. 
Check out top picks from our eco-friendly collection: 

Frames: Reincarnate – Stork – $90 

Frames: Joseph Marc – Hemlock – $80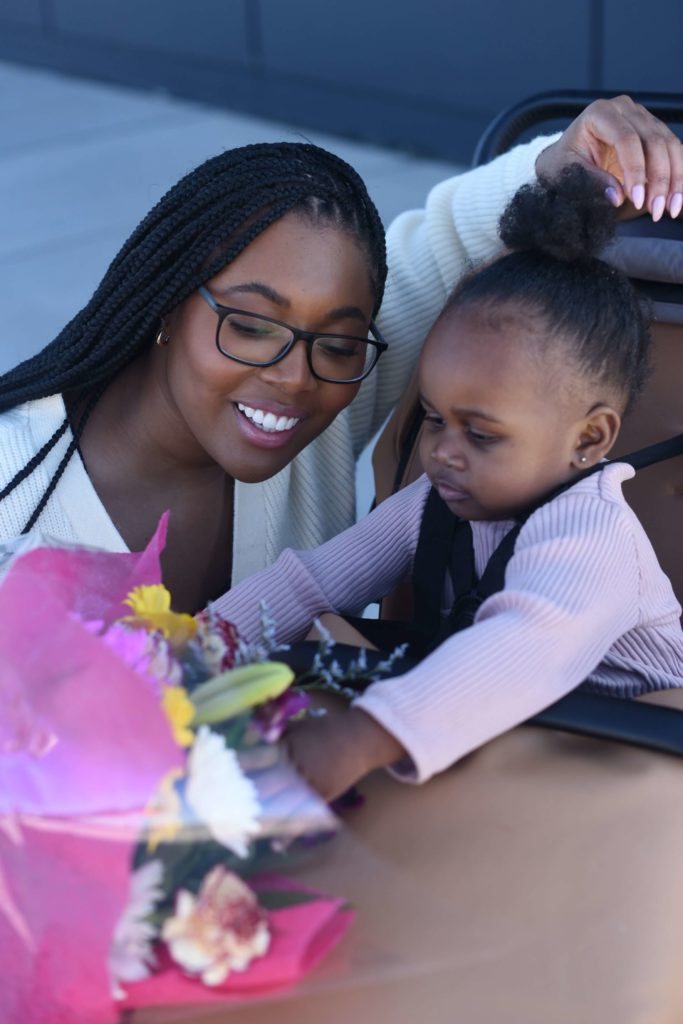 @iamkokocherelle 
If you're looking for a pair of glasses that's not only super affordable, but also stylish and versatile, these Clearly Basics glasses are your best bet. 
With a wide range of frame shapes, colours, and styles to choose from, it's easy to find a pair that complements your everyday styling, and you can add blue light lenses to upgrade your frames. 

Frames: Clearly Basics – Stephenville – $29 
@themintedmama 
If designer glasses are your vibe, you can upgrade your luxe label to provide luxury blue light protection.  
These premium glasses flatter any face and offer up a fashionable flair to your entire wardrobe effortlessly and confidently. 
With the all-inclusive lens upgrades like anti-scratch, anti-glare, UV protective, and blue light filtering coatings that BlueReflect™ lenses have to offer, you can be sure that your investment will last.  
Frames: Ralph By Ralph Lauren – RA7110-54 – $183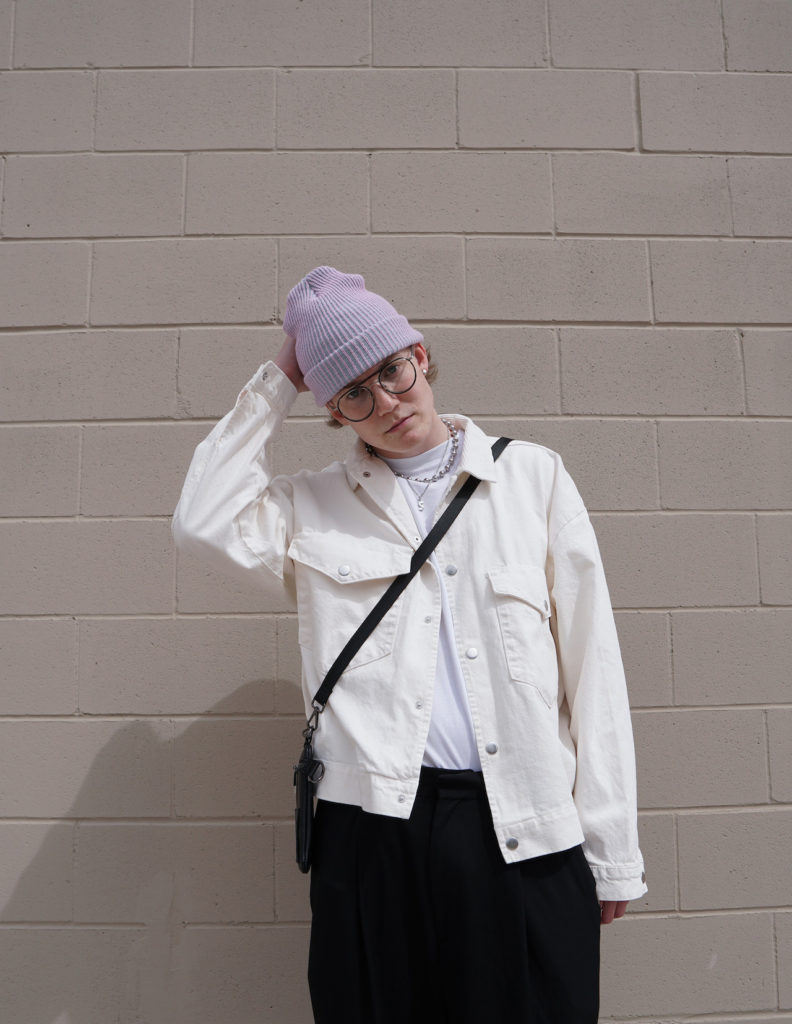 @seth_froese
If you're going to wear your blue light glasses to the office or in a work-from-home setting, choose a pair that boldly expresses your personality.  
The retro frames from our Vintage Glasses collection are the best of both worlds. 
They are sleek and stylish, and you can add blue light lenses to upgrade your vintage frames. 

Frames: Perspective – Orbiter – $80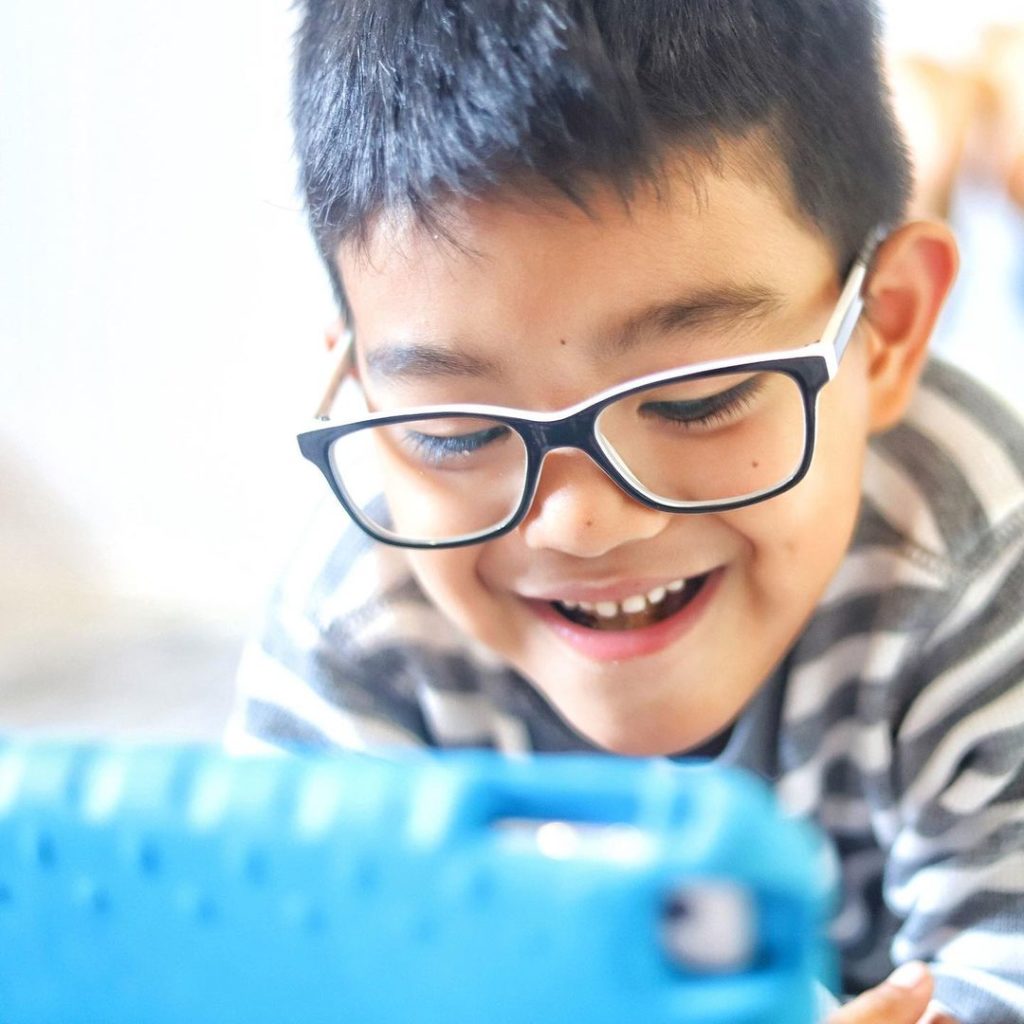 From remote learning to social media and everything in between, your kids may be getting high amounts of blue light exposure day in and day out. 
These adorable frames from our kids' frames selection are an easy way to find the perfect pair of blue light glasses for your child to protect their eyes. 

Frames: Clearly Junior – Tumbler – $19 
If you're looking to get your first pair of blue light glasses, why not get a pair that's stylish and affordable? Psst… Clearly Basics or Clearance frames are a great place to start! 
Read more: