This post is also available in:

Français (French)
It's almost that time of year again: back-to-school season. When it comes to eyewear, here's our guide to starting the semester off right.
Whether it's blue light filtering glasses for studying, contact lenses (and accessories!) for fun or fitness, or stylish sunglasses for catching rays in between classes, we're looking out for you.  
Blue light filtering glasses for studying (or procrastination)
Ever wondered what the deal is with blue light filtering glasses? The short answer: they shield your eyes from blue-violet light emitted from the sunlight and artificial light sources. The long answer (and the answers to all your other questions) is here.
*blue-violet light is between 400 and 455nm as stated by ISO TR20772-2018, which is considered potentially harmful.
(ISO: International Standards Organization – "Ophthalmic optics – Spectacles lenses – Short Wavelength visible solar radiation and the eye, FD ISO/TR 20772")
Whether you're studying, strolling across campus, or scrolling through memes, if you wear blue light filtering glasses, you can rest easy knowing your eyes are protected.
The best part: you can add blue light filtering lenses to any of our frames. To build your blue light glasses:
Find your

face shape

Pick your fave frame

Choose BlueReflect™ or BlueReflect Plus™ lenses. That's it!
Here are some best-in-class glasses for going back to school in style. Extra credit if you check out other 2022 glasses trends or our other fave blue light glasses.

Looking to make a splash (of colour) on campus? This frame is so hue.
When it comes to deadlines, we've all been down to the wire. When it comes to glasses, just slide on a pair of minimalist metal frames and pull that all-nighter in style.
This pair of aviators will help you ace your next style test with flying colours.

Let's get geometric: no math skills required. Calculated lines + emphatic shapes = 20/20 vision that's A+ on the style front, too.
Contact lenses for exercise or extra-curriculars
Let's talk contacts.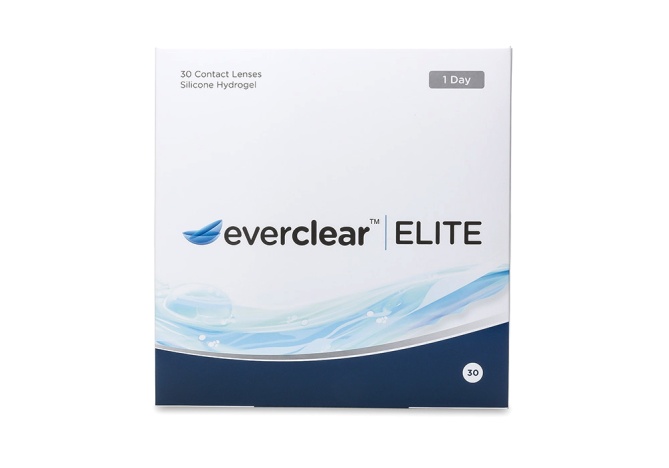 everclear™ ELITE 30 pack daily contacts
Even if you wear glasses on the regular, daily disposable contacts can be a fun alternative for parties or nights out. They're also great for fitness activities (just don't wear any contact lenses for swimming or other water activities, as bacteria can accumulate and cause infections).
If you wear contacts more regularly, weekly or even monthly contacts might be a good fit for your schedule (and your budget).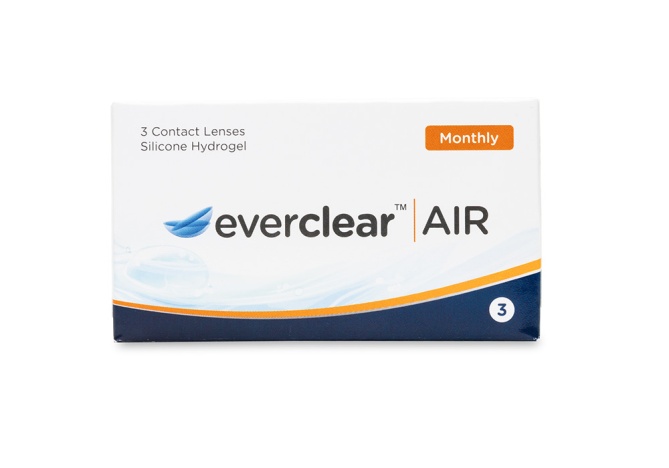 everclear™ AIR 3 pack monthly contacts
Don't know where to start? Check out the best contact lens brands.
Going to a theme or costume party and want to level up your look? Consider coloured contacts.
Sunglasses for the last rays of summer
If you're that person on the quad with a beach towel and a book, chances are you'll want some sunglasses, too. Same goes for squeezing out the last drops of summer with an autumn road trip.
Try building your own custom pair of sunnies (sounds expensive, but you can do it for under $50). Choose from up to 10 colours of tinted UV lenses for serious style points, or opt for polarized lenses to minimize glare on the road or wherever your adventures take you.
Below are our picks for making the most of the sunshine (with the proper UV protection, naturally). If you're curious, find out your face shape first to see what will suit you best.

Be the cat's pajamas in these cat-eye frames that serve up Old Hollywood elegance.
Who doesn't love a 1970s throwback? Bring history class to life with these vintage-inspired frames.
Film studies said it best: framing is important. An architectural pair with interesting composition is just the thing for exploring the city or taking in a scene.
A pair of sunglasses in a sun-soaked shade will see you through to next summer, even once this season's rays are gone.
Contacts solution and accessories for self-care and eye care
Now for the back-to-school basics. No, we don't mean clothes, books and pens – you're already on top of that. Consider this your reminder to stock up on contact lens solution, a contacts case, eye drops, and other eye care essentials. Because eye care = self-care.
Looking for more? Study up on eye drops 101, browse our eco-friendly or affordable frames or do your homework on the best foods to eat for your eye health.
And show us you understood the assignment by tagging us in your new frames on social.