We know that waiting for slow service can be annoying. Waiting for your coffee in the morning? The wrong way to start your day.
That's why, for 10 years, one of our biggest priorities is fast service and shipping so you get your new glasses when you need them: right away!
We just couldn't wait to celebrate 10 years of exceptional service and free shipping on all eyeglasses orders. We love hearing from you and here are just some of the things you have to say.
Great Expectations
"The frames were exactly what I wanted. The prescription was perfect. And the order arrived very quickly, plus the tracking information was to the hour. I've already recommended it to a lot of family and friends. Will definitely be using your service in the future."
"I was amazed with how easy it was to book everything on line, and then the turnaround for receiving was exceptionally fast. While I was provided a reasonable date of 3-5 business days to receive my glasses, I actually received them within a couple days. Talk about delivering on a promise. The glasses are great. I'm very happy with the quality, and the service has been exceptional. Thank you very much."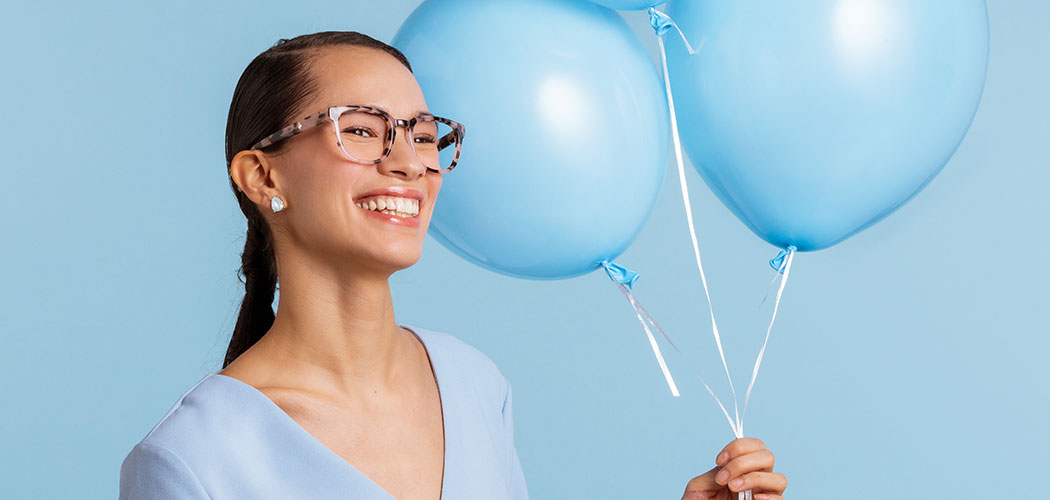 A Clearly Better Experience
"I love my glasses. It fits me so perfectly. Good quality at lesser price. Your website is user friendly, so easy to explore. Customer service is excellent. Delivery is accurate and ahead of its lead time. Overall, I love Clearly and they deserve recommendation!"
"This is easily the most intuitive site for ordering glasses. Tremendous array of styles. Rapid shipping. Unbeatable prices."
Sharing the Love
"Loved the glasses, prices were great and shipping was AMAZING"
"My glasses were delivered to me super quick! Very happy with the purchase and I can always depend on your company to deliver."
Don't Wait, Celebrate!
"Good products. Easy to order. Lightning fast shipping. Great prices."
"Good quality glasses. Super-fast shipping. Lots of options."
"Easy to order, and my glasses arrived incredibly fast – fabulous!"
Getting such amazing feedback from you drives us to continue to provide the very best service possible. We manufacture our prescription lenses and exclusive frames in our in-house optical labs to ensure you spend less time waiting for your order and more time enjoying your new glasses and clear vision.
Join the celebration by getting into a brand new pair of glasses or give us a call at 1-866-414-2326. One of our friendly Vision Ambassadors will be happy to answer any questions, provide a personalized consultation, or to help you place an order. If you prefer to contact us directly by email feel free to use the online inquiry form.
We also offer a Live Chat service on our website from Monday to Friday. A pop-up will appear that will prompt you to start a chat with one of our knowledgeable Vision Ambassadors. And as always, you can reach us through our social media channels: Facebook, Twitter, or Instagram.
Cheers! Here's to another 10 years of glasses!